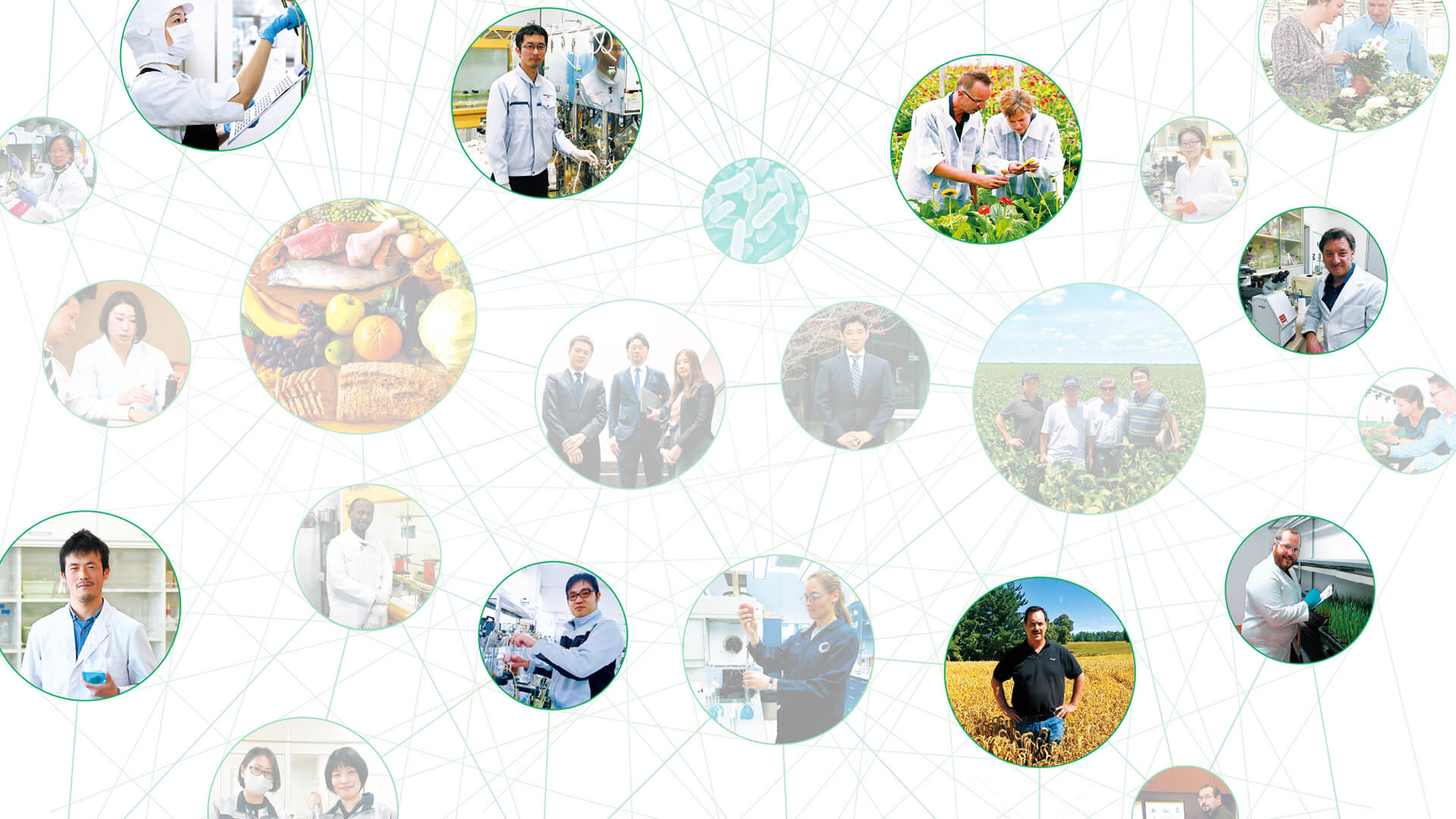 Business Innovation
Innovation in Food and Agriculture: Leveraging the combined power of science and a global network
With demand for food on the rise, Mitsui is deploying its combined science and business know-how to help boost agricultural productivity and make food both safer and healthier.
---
Food and agriculture are two industries where the need for innovation is critical. Why? Because world population is expected to increase by around one-third to nearly 10 billion by 2050. One obvious consequence of more people will be a higher demand for food. Since the arable area of the Earth has already reached its limit, increasing the productivity of existing farmland is the only viable way to meet that new need.
In parallel with these quantitative changes, qualitative changes are also taking place. As the middle-class in emerging nations grows, more people are getting their protein from meat rather than from grains, beans and so on. Because livestock consume a multiple of their own bodyweight in grain, this trend also makes boosting agricultural productivity a matter of urgency. Another side-effect of populations becoming more prosperous and living longer is growing demand for food that can contribute to health and quality of life.
Mitsui established a new Nutrition & Agriculture Business Unit in April 2016 to meet all these food and agriculture challenges. The unit comprises three divisions: the AgriScience Division, which supplies agrochemicals to protect crops from pests and diseases; the Fertilizer Division, which makes and distributes fertilizers to boost crop growth; and the NutriScience Division, which manufactures ingredients and raw materials to contribute to a safe, healthy food supply. All three divisions share the same driver: scientific expertise.
Integrated pest control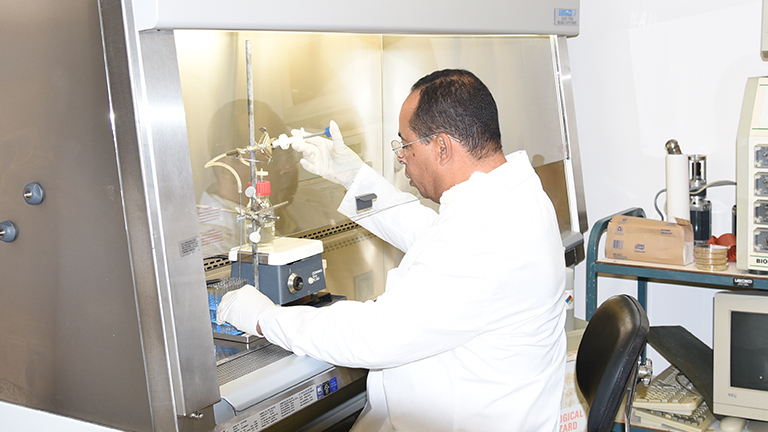 Let's start by looking at the role science plays in the AgriScience Division's crop protection business.
Crop protection products such as pesticides are an essential component of the productivity equation. Just consider the numbers: every year 20% to 40% of crops are lost to pest and diseases.
Recently, the practice of "integrated pest management" (IPM) is gaining increased traction. As the name suggests, IPM is all about combining a range of options to protect crops in a harmonious way. In practice, that means using chemical pesticides and biopesticides in a rotational program. Because biopesticides derive from natural materials such as bacteria, fungi, and plant extracts, they are very environment-friendly.
Mitsui has been active in the global biopesticide business since 2001 through its 100% subsidiary Certis USA. Made from natural materials like neem tree oil extract and soil-dwelling bacterium, Certis USA's products are used to protect a wide range of crops, whether apples in Washington, walnuts in California or soy beans in Brazil. With IPM moving into the mainstream, Certis USA now plays a crucial role in the crop protection industry.
Custom-blended fertilizer
Mitsui is also applying science to the fertilizer business in other ways—specifically by custom-blending fertilizer to create the perfect match for the soil profile of individual farms.
Fertilizers contain three key ingredients: nitrogen (N), phosphorous (P), and potassium (K). Ideally, crops should be getting all three nutrients in just the right proportions. And that is precisely the service offered by Anagra, a Chile-based company which Mitsui acquired in 1992. Anagra has developed a system of mass customization whereby its agronomists collect soil samples from customers' fields, analyze its chemical make-up, figure out what nutrients it needs in what proportions, and then create a fertilizer blend with the perfect NPK values. Anagra is the Chilean market leader thanks to this science-driven business model.
Precision farming by satellite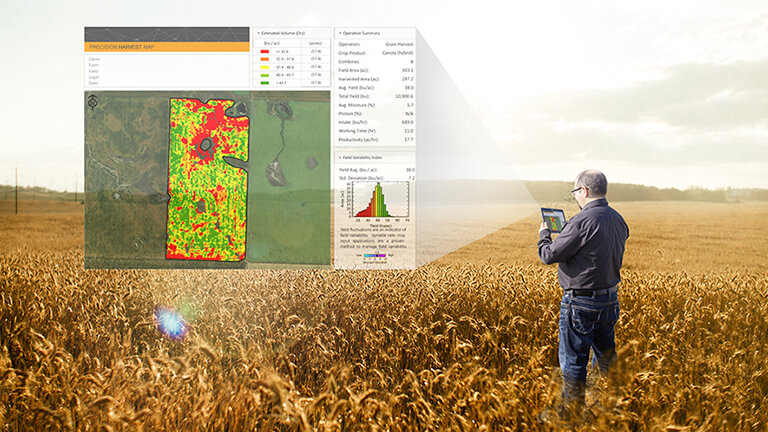 But it is North America which is home to the largest, most technologically advanced farms in the world, and Mitsui is active there too. In 2015, the company's IT & Communications Business Unit took a stake in FarmersEdge, a Canadian firm that pulls together software, hardware and agronomy to enhance farm efficiency.
Satellite farming is one example of FarmersEdge's data-driven approach: This technology involves using satellite imagery to monitor crop growth and develop accurate prescription maps. This data is fed into tractors' on-board systems to apply fertilizer at variable rates. The result? The largest possible harvest at the lowest possible cost.
As these examples from around the world show, Mitsui is actively applying different forms of science, from agronomy to data science, to the challenge of boosting global agricultural productivity.
Healthy food for healthy people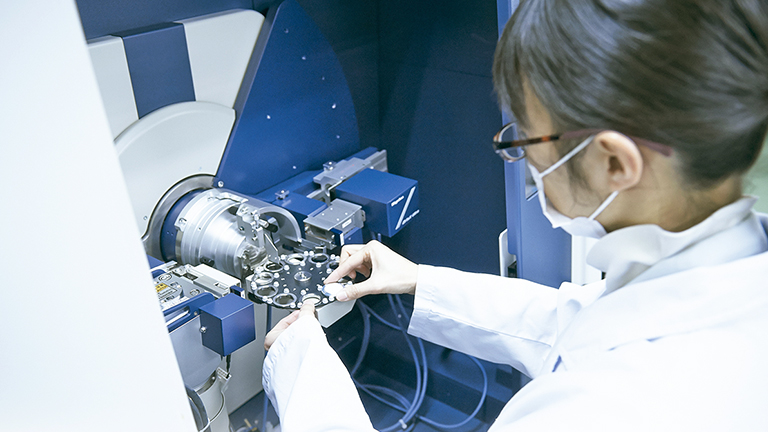 Mitsui is just as active on the nutrition side as on the agriculture side. For instance, U.S.-based subsidiary Novus International Inc. is among the world's top producers of animal feed additives. Sold in over 100 countries worldwide, the company's feed additives promote faster animal growth by increasing nutrient efficiency. Key products include the amino acid methionine, organic acids for gut health optimization, and enzymes for greater dietary energy. With its deep knowledge of health and nutrition science, Novus is helping to make livestock healthier, thus providing the world with wholesome, affordable food.
Meanwhile in Japan, B Food Science, a wholly owned Mitsui subsidiary, exemplifies the way Mitsui is deploying nutritional science to make food raw materials with positive health impacts. B Food Science specializes in the manufacture of sugar alcohols. These are widely used in processed foods either as a low-calorie alternative to sugar or to improve the shelf-life of food products. B Food Science is a leader in the field of sugar alcohols in Japan.
After several years of research and development, B Food Science recently succeeded in the commercial production of kestose, a component of fructo-oligosaccharide that occurs naturally in onion or asparagus and resembles sugar in both its taste and its physical properties. A prebiotic that contributes to overall health by promoting the growth of beneficial microorganisms in the intestine, kestose is expected to have all sorts of applications in food. Universities and medical institutions are publishing research that suggests it is effective in treating infant atopic dermatitis and preventing obesity without raising blood-sugar levels. As it aims to develop functional ingredients that help people live healthier lives, B Food Science is exploring the best way to leverage Mitsui's global network to deliver kestose in a cost-efficient manner to countries outside Japan.
Scientists plus global business know-how
From nutritionists at B Food Science to agronomists at Anagra, Certis USA and FarmersEdge, the Mitsui Group is home to scientists dedicated to working on food and agriculture issues. With the combined knowledge of its scientists, its vast global network and its business expertise, Mitsui & Co. is providing innovative food and agriculture solutions for a healthier global future.
Posted in March 2017
Updated in August 2021