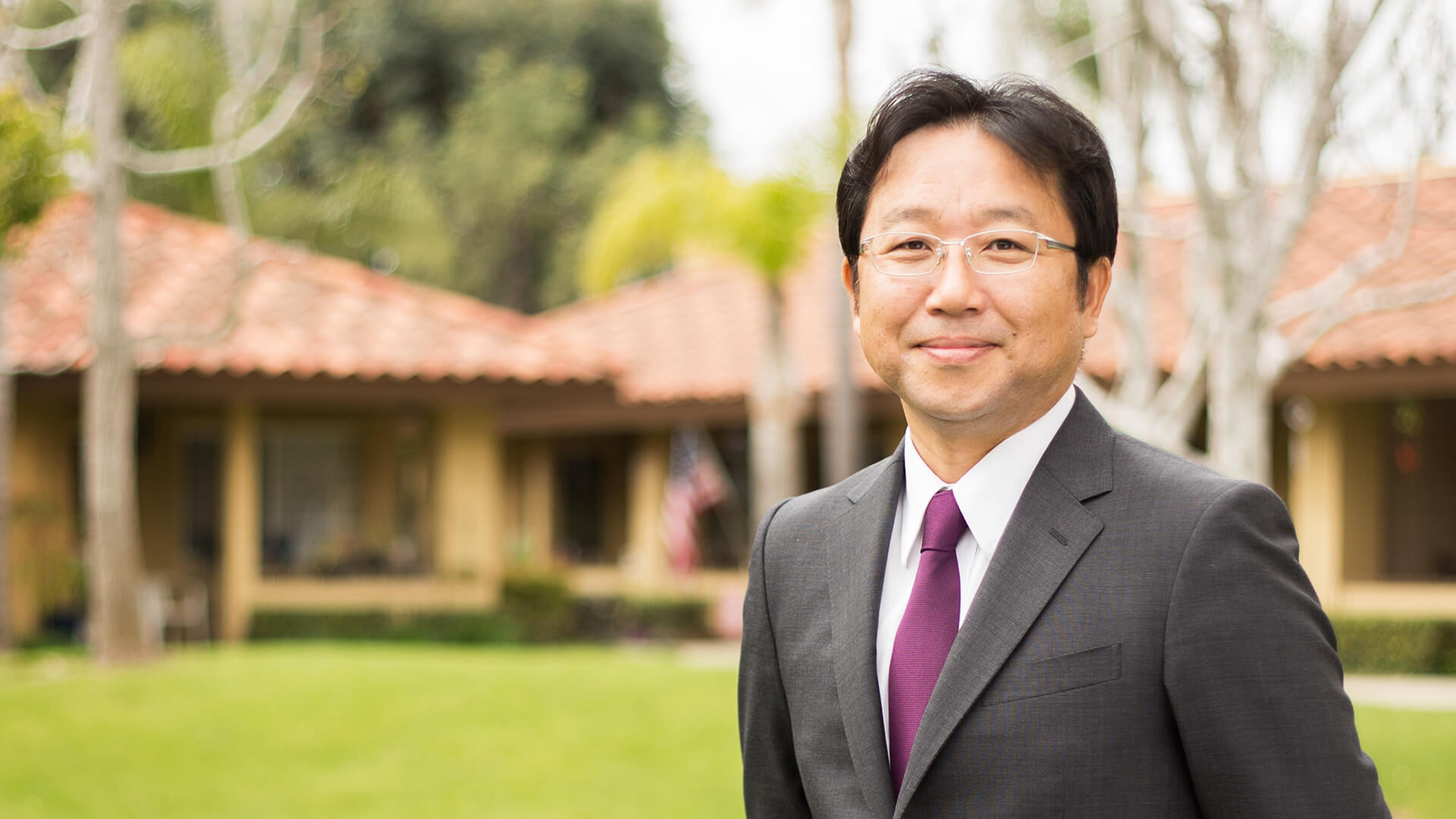 People
Masaki Kurita
Senior Vice President, MBK Real Estate
After two decades working in Asian commercial real estate, Masaki Kurita relocated to California to tackle something rather different: Mitsui's senior living portfolio in the United States.
---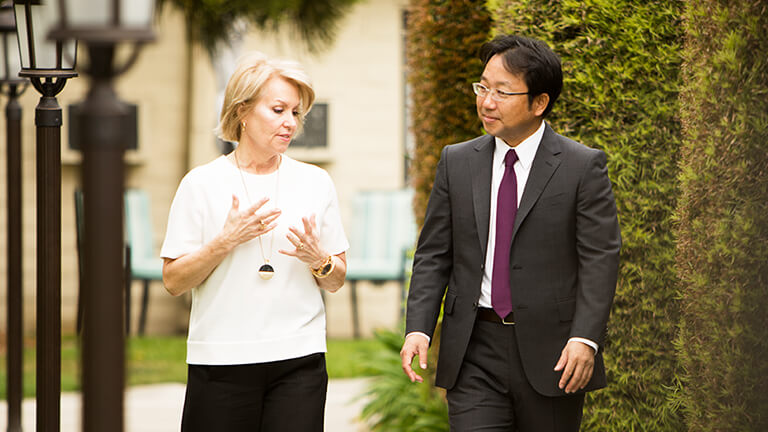 I spent my first thirteen years with Mitsui working at the Tokyo head office. My involvement with real estate began in my third year. I first worked outside Japan in 2008, when I was sent to Singapore for five years. In Singapore, I was an executive director in the management company of Cambridge Industrial Trust. Cambridge Industrial Trust is Singapore's first independent industrial real estate investment trust. It invests in things like warehouses, industrial properties, distribution centers and business parks. Mitsui took a 20% stake as a way of familiarizing itself with the local real estate market. In parallel with that, I was also on the lookout for real estate development opportunities for Mitsui both in Singapore and around Asia. The global financial crisis of 2008 had a bad effect on the market—for instance, office rents in Singapore's CBD went down 30 or 40 percent—so it was a turbulent time.
I was transferred to the United States in July 2016. Here I'm the senior vice president of MBK Real Estate, the real estate company which Mitsui set up on the West Coast back in 1990. The firm has two subsidiaries, MBK Homes, which is a house builder, and MBK Senior Living, which owns and manages communities for seniors.
Senior living is a rather unique sector. With office buildings, location is more than half the battle. Provided you've got a good location, you're going to attract tenants and get your rental income. Senior living is quite different: the decisive factor is the level of service that you offer. Our business model is based on winning the trust of our residents' by providing good service.
Our 1,300 employees really care about the residents and believe in their jobs. When I visit our senior communities, I'm always struck by how important a role the individual community directors have in motivating and inspiring the staff. Especially with an executive director who really knows how to manage and motivate people, service quality—and business performance—automatically improves.
MBK Senior Living has enthusiastically adopted the philosophy of Yoi Shigoto, or "The Good Work," from Mitsui, its parent company. The idea that "heartfelt service delivers the best results" is a good fit for the service industry. It inspires the staff to do their best to make the residents feel at home. We often get thank-you letters from the sons and daughters of residents telling us that a parent's outlook on life has brightened up thanks to the social life, the events or the helpfulness of the staff at our communities.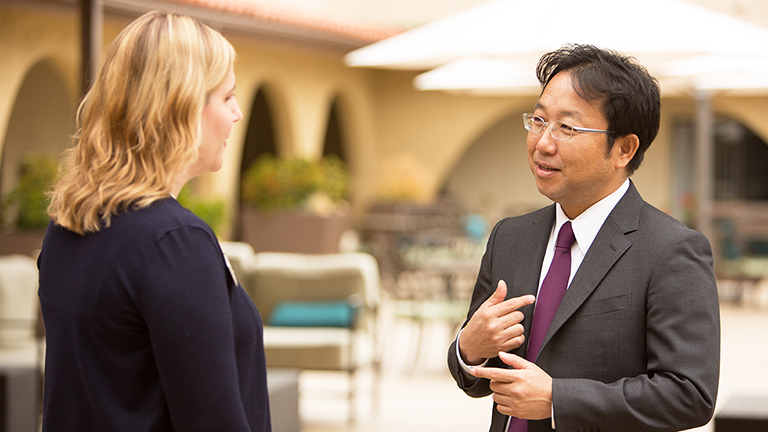 Every time I visit one of our senior communities, I'm reminded of the worthwhileness of this job. There are always plenty of friendly smiles. This business has much more "heart" than regular commercial real estate. Meeting the residents redoubles my commitment to providing good service.
Thanks to my time in Singapore, I managed to get used to communicating and negotiating in English, although, frankly, my English is still horrible. More importantly, I learned that the most two important things for doing business overseas are respect and fairness. Whenever I'm dealing with people in a business context here in the US, I try to keep those two simple principles in mind. Respecting people and being fair with them is what makes a good leader. As I also got accustomed to being in a different culture, I now have the flexibility and adaptability to do my job anywhere.
What are the specifics of my role? Basically, to manage the company and liaise with Mitsui. That means making the business strategy, business plan and annual budget; having plenty of operating meetings; reporting back about our financial performance or compliance issues; getting investment approval for new senior community acquisitions, and so on. I also keep an eye on the data related to daily operations. Are our senior communities' occupation rates good enough? Are our expenses too high? This business is about caring, but it has to be profitable too. Getting the balance right is important: keeping the residents happy and keeping expenses under control.
I was a director in a Mitsui affiliated company in Singapore, but this is the first time I've been responsible for such a large number of people. I'm really enjoying it. I manage around 1,300 people, of whom around 800 are caregivers. But when it comes to senior living, I'm not a specialist. That's why it's very important for me to build a bond of mutual trust with my expert and professional staff here and listen carefully to what they say before I take any decisions.
The United States is a land of opportunity. And Mitsui has been actively taking those opportunities in the real estate market for more than thirty years. For my part, I hope we'll soon be acquiring some more senior communities to upgrade. We are always on the lookout for good properties.
Posted in April 2017