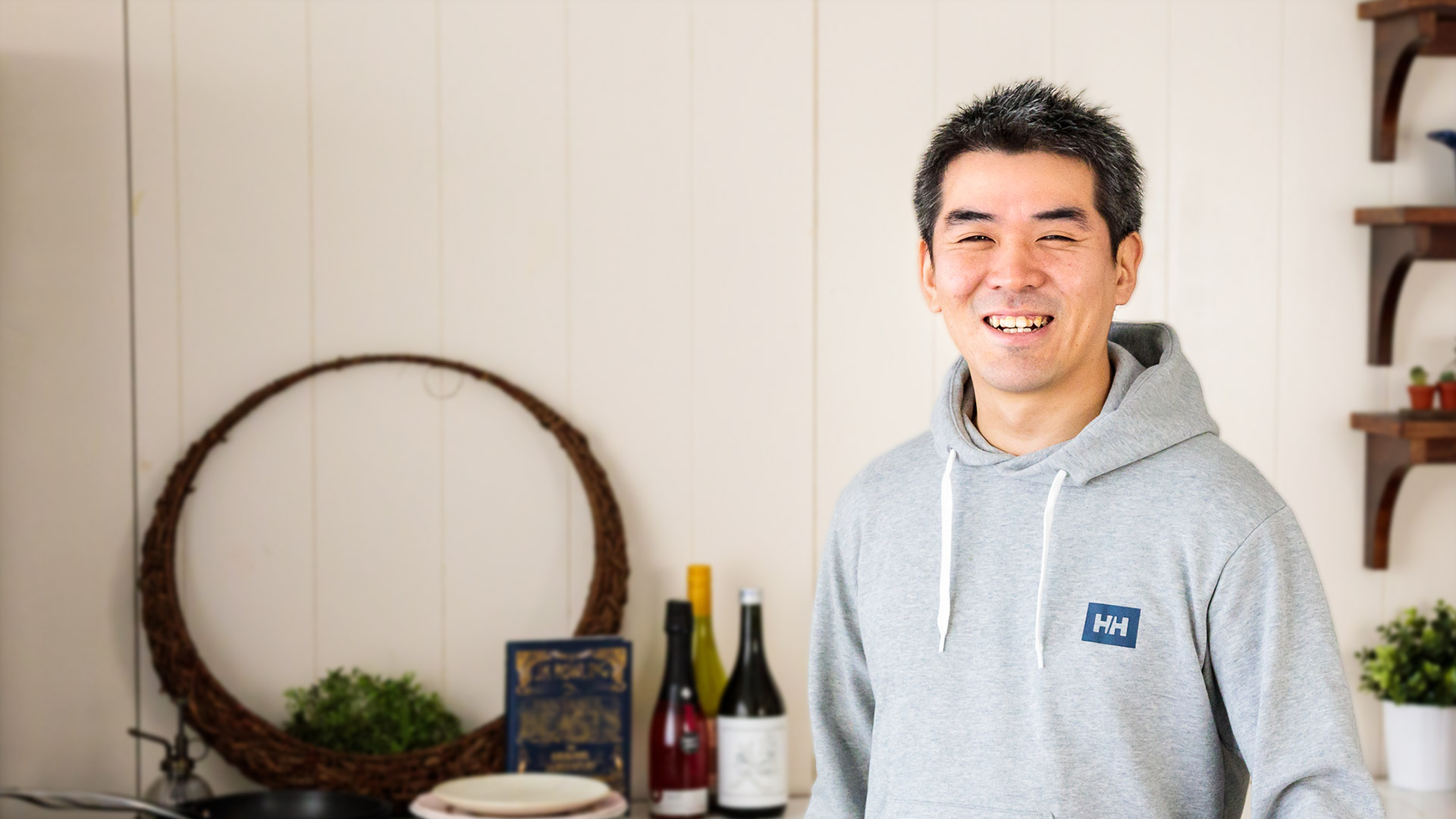 People
Kotaro Manabe
Business Development Director
Tastemade Japan KK
Against a background of consumer fragmentation, Kotaro Manabe is working to build an innovative retail business model based on digital media.
Looking for investment opportunities in Silicon Valley
It all started in the spring of 2018. There I am in Tokyo, when suddenly the word comes down: "Go to Silicon Valley. Find us an innovative business we can't find in Japan."
As a company, Mitsui gives its employees plenty of latitude. In that sense, my boss's attitude was typical. He was very hands-off and willing to trust my judgment. On the one hand, I was being thrown in at the deep end. On the other hand, there's nothing quite so stimulating as finding yourself in a sink-or-swim situation!
I flew to the West Coast in July and spent five months looking into a range of companies. In Japan, I was working in Mitsui's retail business, which is active in three areas: production, which means making food and beverages; distribution, which means transporting them; and retailing, which means selling them. What we wanted to do was to find digital tools that could bring us even closer to the end-consumer and to consumer trends. The ultimate goal is to create an organic loop that links all our retail activities—from manufacturing through to product development and final sales—to one another and to the consumer.
I contacted businesses in all three of those areas: meal-kit makers, specialists in warehouse robotics, companies that use AI beacons and cameras to analyze how shoppers move in stores, you name it. I was trying to find a cutting-edge business model that did not yet exist here in Japan.
In the course of my research, I started hearing about a company called Tastemade. It's a global digital media brand that makes and distributes video content with a focus on food, travel and the home. In the end, I identified Tastemade as the company it made the most sense for us to invest in.
What about Tastemade appealed to me? There is a lot to the brand beyond the straightforward media aspect. It is a marketing tool that can provide a new touch point with consumers. As an online network, it can deliver messages to millennials—a group that's pretty much unreachable through conventional advertising formats. Thanks to all the data the platform collects, we can fine-tune the videos and the advertising to target today's highly diverse consumer base in a very precise way. Data can also provide insights into latent consumer needs that we can leverage for new product development purposes.
Going one step further, Tastemade has the potential to become an online retailer, with the audience purchasing the products that feature in the videos.
Beyond media to e-commerce and food delivery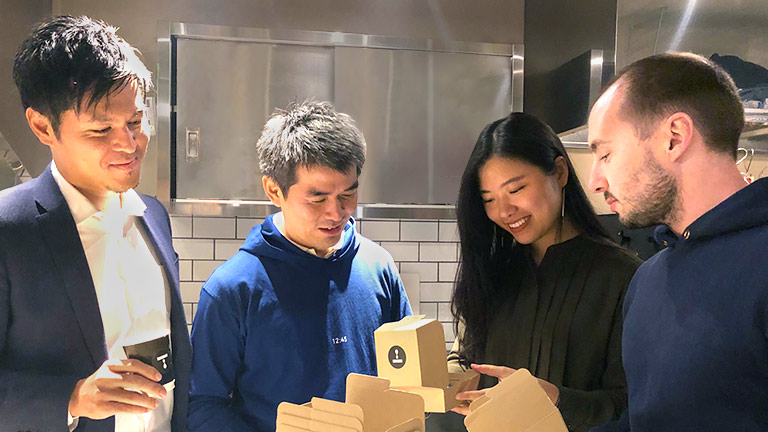 I am business development director at Tastemade Japan. That means I explore new business opportunities through strategic tie-ups while the company's existing teams get on with the core functions of sales and content production.
E-commerce is one of those opportunities. Food delivery is another. It's all about extending beyond pure media. With the Mitsui and Tastemade strategic alliance, our mantra is to "convert our audience into consumers." Yes, we want people to watch the videos, but we also want them to literally buy into the lifestyle and purchase the products showcased in the videos. It's a business model called media commerce or media retail.
Tastemade is already active in e-commerce, cafés and food delivery in the United States and Brazil, and recently launched e-commerce in China. Obviously, every country is different due to cultural issues, meaning that localization is key. Mitsui provides support and advice to Tastemade around the world, but here in Japan we play the central role. I'm leveraging Mitsui's network to develop new businesses and acquire new partners and customers.
I am insanely busy, but I get fantastic support from the Tastemade head office in Los Angeles, as well as from my colleagues at Mitsui. Tastemade's top executives are enormously committed and move really fast. The support I get enables me to handle multiple projects at once, not just in Japan, but also in Indonesia, the United States, Brazil and China. I'm very lucky.
Moving at the speed of a startup
Of course, the two companies have very different cultures. Tastemade is much smaller and still has that startup culture of moving at hyper speed. Milestones have to be achieved by the day, by the week, by the month. There's an intense focus on speed and results. Frankly, the idea of measuring anything on a quarterly basis feels rather quaint to me now!
One thing Tastemade and Mitsui have in common is the ability to set up new businesses and business models. The difference is in what happens after that. Once Mitsui has set up a new business, the emphasis is on fine-tuning the organization and putting systems in place so that everything ticks over nicely. Tastemade is less about systems, more about maintaining the original speed, energy and flexibility. The environment forces you to keep moving forward. There's a lot of trial and error: people aren't afraid of failure or making judgments on the fly.
Before I was seconded to Tastemade, my ambition was to acquire the skillset I needed to head up one of the established businesses in the Mitsui group. At least that's what I'd say to the people at HR when we talked about my future. That dream has been blown out of the water.
I've discovered that working in a high-speed environment where you're constantly finding new applications for your business model and your core competences is way more interesting and fun than managing an established business where you're planning 10 years ahead.
Media commerce and its global potential
My personal goal is to create a new retail format via Tastemade. The current retail landscape is dominated by convenience stores and supermarkets, with certain big e-commerce platforms aggressively breaking into the marketplace. How can Mitsui find a way into this competitive space?
Clearly, media commerce—still a relatively immature area—represents one potential way in for us. With the Internet, consumers are more diverse and fragmented than before and the whole balance of power has shifted in their favor. These are the perfect conditions for media commerce to take off.
It won't be easy, but Tastemade has huge potential. It has an audience in the hundreds of millions who share and enjoy its world view. It has a strong, exciting brand which can be extended into retail on a global scale. That is the future I see whenever I watch a Tastemade video!