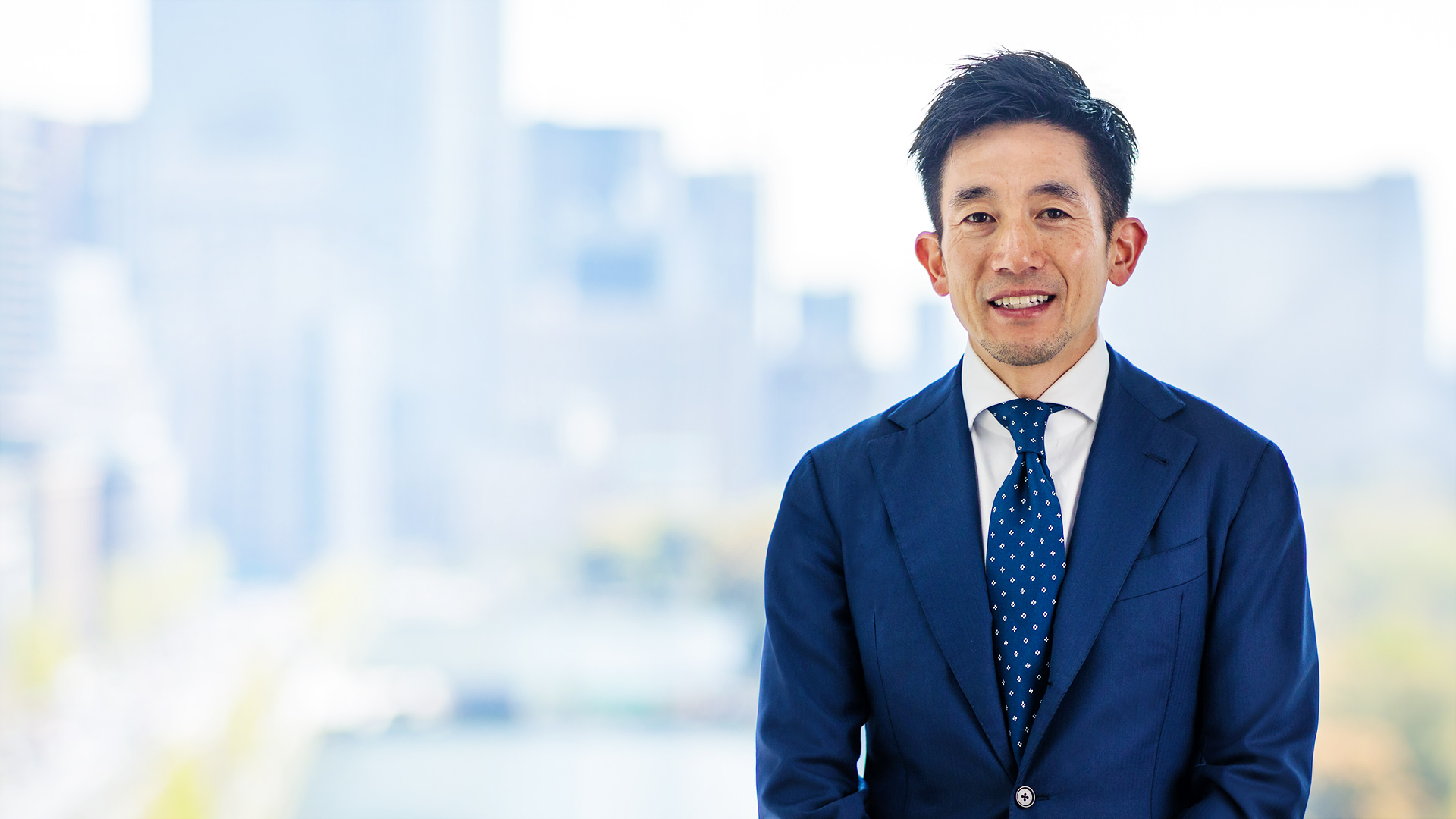 People
Takeshi Saito
General Manager
Healthcare Business 1st Dept.
Healthcare Business Division
Healthcare & Service Business Unit
As one of the biggest private hospital groups in Asia, IHH Healthcare is set to serve as the foundation of Mitsui's Asia-wide healthcare infrastructure. And it all started from the passion of one man: Takeshi Saito.
In from the beginning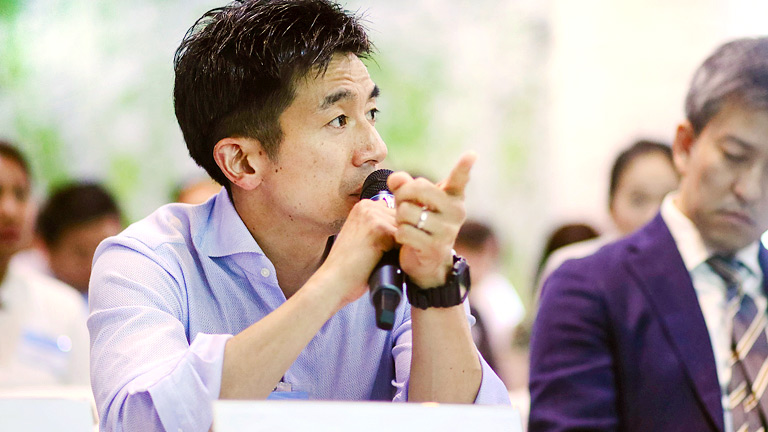 I've been in charge of the IHH project back from when we were negotiating and preparing our first equity investment in the company. Now I'm on the board and help to manage the firm. From May 2019, I'm going back to Singapore, so I'll be right on the frontline, setting strategy and connecting IHH to other Mitsui businesses.
My first two years at Mitsui were spent in the finance department; then I requested a move to healthcare. Why? Because I saw it as a growing field with the opportunity to do something new. My first job was supplying raw materials to a Japanese pharmaceutical company. That was around the turn of the century, just when Mitsui was changing its business model and shifting from logistics and trading into business investment.
I could sense that things were changing—but also that I needed to know more to take advantage of that change—so in 2002 I went to Northwestern to study for an MBA. My special subjects were strategy, finance and healthcare. While at business school, I was in the habit of chatting with a Mitsui friend posted in Singapore to discuss promising business ideas. One day we got onto the subject of healthcare. He told me that Singapore hospitals were privately owned, with a flourishing medical tourism business. Despite that, though, there was a hospital shortage. Japan's quite a small country but it has almost over eight thousand hospitals. By contrast, most Asian countries don't have enough. That's what inspired me to start looking into the hospital business.
After getting my MBA in 2004, I joined Mitsui USA's corporate planning department. While there, I was busy gathering information about the hospital business in Asia on the side. In 2007, Mitsui invested in a US medical IT company that specializes in helping people recoup a higher percentage of their treatment costs from insurers. It's a great business, but in a sense it's a subcontractor that provides a service. As a company, I felt we should take more control by positioning ourselves at the center of things.
So that same year I made an approach to Parkway Pantai, the precursor company of IHH. One of the investors was prepared to sell their shares to us. We were on the cusp of making a deal when Mitsui decided to pull back. The hospital business is—quite literally—a life and death business, so opinion in the company was quite polarized: some people were in favor of getting involved and others against. In the end, a decision was taken to pass on the investment. That was tough for me. A real shock.
Perhaps because I was young, I really flared up at my boss. He replied that the problem was with me, that I didn't want it badly enough and lacked the passion to see it through. I guess what he really meant was, "Look, if you can make a good strong case and persuade me that investing's a good idea, then I'll get behind you, 100 per cent."
I kept my eye on the ball and waited for my chance. It finally came in 2011. The day I got approval for our initial investment in IHH was one of my happiest moments at Mitsui. And, as promised, my boss backed me up all the way.
Big responsibility. Big reach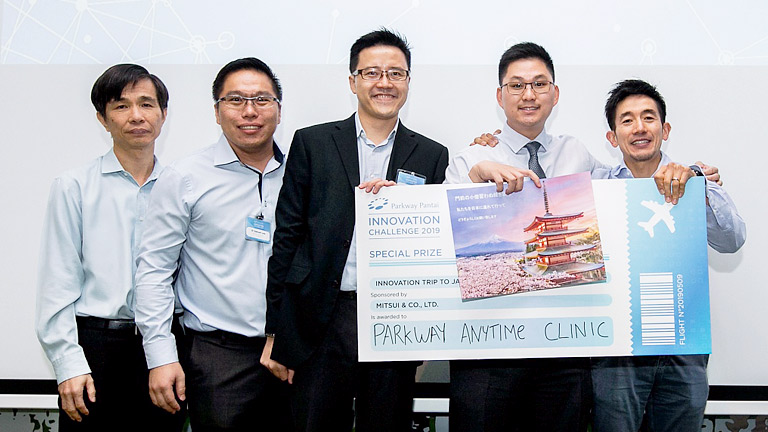 What's special about Mitsui? Two things, I'd say. First, there's a culture of giving a lot of responsibility to young people. Second, there's the scale of the work you get to do there.
It doesn't matter how much is at stake, the bosses here will often just tell one of the young employees to "go and sort it out." It can look almost reckless! There are plenty of companies where the older guys do all the talking in the meetings while the younger ones just sit in silence. At Mitsui, we get a lot of responsibility and independence early on. It's challenging, but being trusted helps you grow. The more dynamic you are, the more responsibility you'll get.
As regards scale, how many other places are there where you can legitimately claim that you're doing work that will transform healthcare in Asia? IHH's board of directors includes the ex-CEO of a global financial group and a former health minister from Malaysia. The fact that we can debate things together and work as partners is in no small measure due to Mitsui's track record and the networks it has built over time. Those are things that definitely work to my advantage.
A healthy business. A lasting legacy.
Mitsui acquired additional shares of IHH in November 2018, making us the biggest shareholder with 32.9%. We're now in the position to drive the growth of what is not only one of the largest hospitals groups in Asia but also in the world. My MBA student dreams have come true! I can't believe how far we've come in such a short time—just 15 years since my MBA and a decade since Mitsui set up its healthcare division.
What do I want to achieve next? Two things. One is to offer better healthcare—meaning healthcare with better outcomes and cost-performance—throughout Asia by getting doctors and management to collaborate closely. The other thing is to get the most out of IHH's data. IHH treats at least six million outpatients and 600,000 inpatients every year. If we can mine that data effectively, we should achieve radical improvements in preventive care and disease control, and bring down care costs.
Healthcare has become one Mitsui's core businesses. It's been embraced by everyone in the firm. Personally, I want to do work I can be proud of and create a legacy for Mitsui. IHH is a global player with the capacity to increase the number of beds and raise healthcare standards in Asia. Through IHH, Mitsui can help raise the quality of life for people throughout the region and create all sorts of new businesses as well.