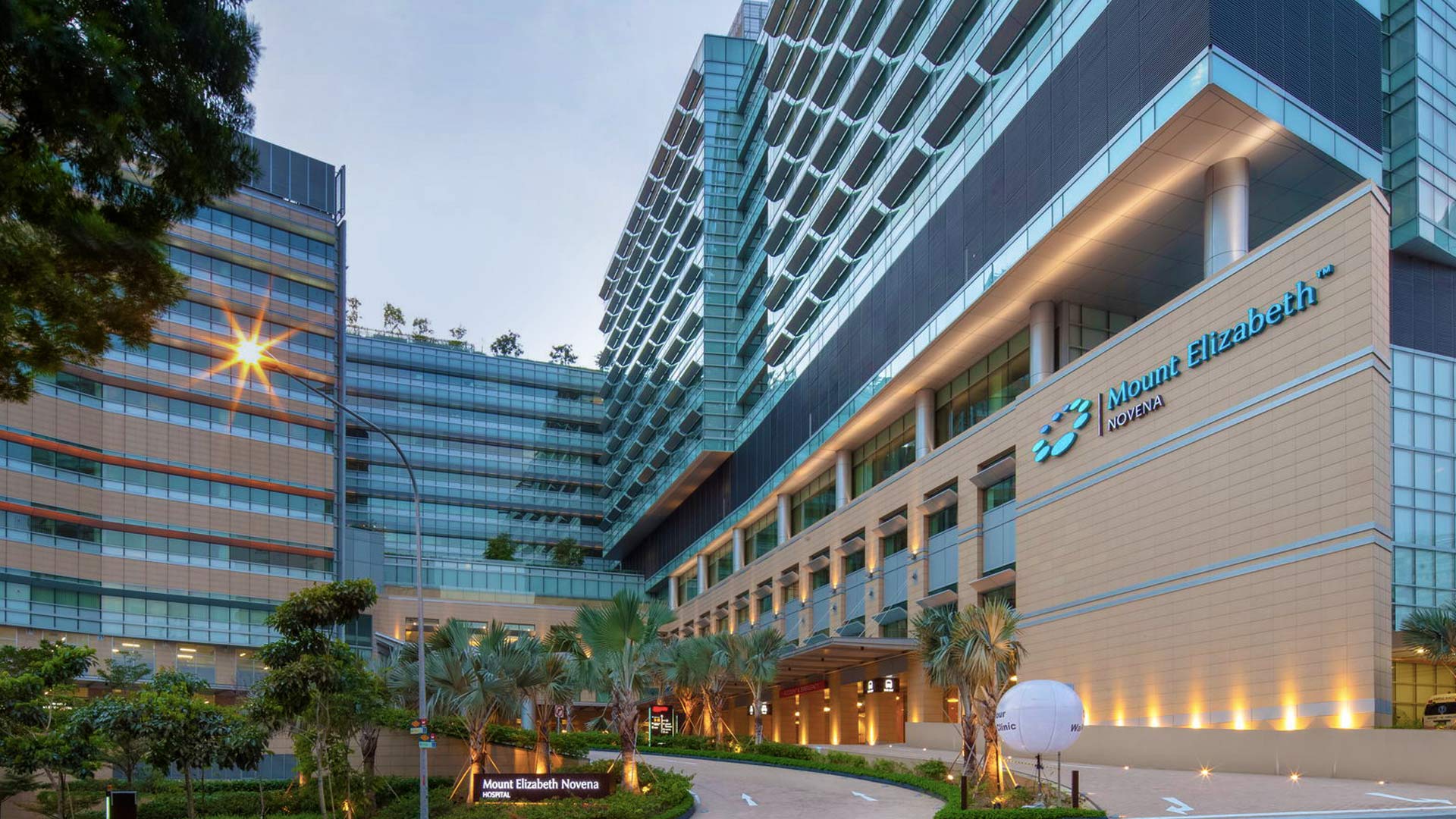 Business Innovation
Innovative Operations:
Transforming Hospital Care in Asia
As Asia's middle class expands, spending on healthcare is set to rise. IHH Healthcare, the jewel in the crown of Mitsui's healthcare eco-system, is innovating on various fronts, including in the realms of digital technology and big data. In 2020, the company responded to the new normal by launching telemedicine services in multiple countries in record time.
---
---
Asia is home to roughly 60 per cent of the world's population and already accounts for a larger share of global output than either the United States or Europe. Powered by higher growth rates, the region's share of global GDP is expected to eclipse the entire rest of the world by 2020, according to the Financial Times.
But economic progress inevitably brings new problems in its wake. As people live longer, more prosperous lives, for example, they require more—and more expensive—healthcare. Non-communicable diseases, such as diabetes, stroke and heart disease are predicted to skyrocket. Meanwhile, the elderly—who require the most care—will become the fastest-growing population segment. Consulting firm Solidiance sees factors like these driving a 76-per-cent jump in healthcare costs in the ASEAN 6 (Malaysia, Singapore, Philippines, Vietnam, Thailand and Indonesia) between 2018 and 2025.
The development of a sustainable healthcare system is now a matter of urgency for the region. While governments are seeking new sources of healthcare funding, healthcare providers are working on cutting costs, improving efficiency and focusing on preventive medicine in an effort to deliver more cost-effective outcomes.
As the majority shareholder in IHH Healthcare—Asia's largest hospital operator by market value with 15,000 beds in 80 hospitals across 10 countries—Mitsui & Co. is in a strong position to tackle the Asian healthcare challenge. And it is looking to innovation to deliver the high-quality, cost-efficient solutions that the region needs. Leading this push is IHH's Innovation Office, a new division set up in 2016 and headed by staff seconded from Mitsui. The division is charged with sparking growth by driving innovation across three areas: new technology adoption; investment in healthcare startups; and fostering an innovation culture within IHH.
Peace of mind through technology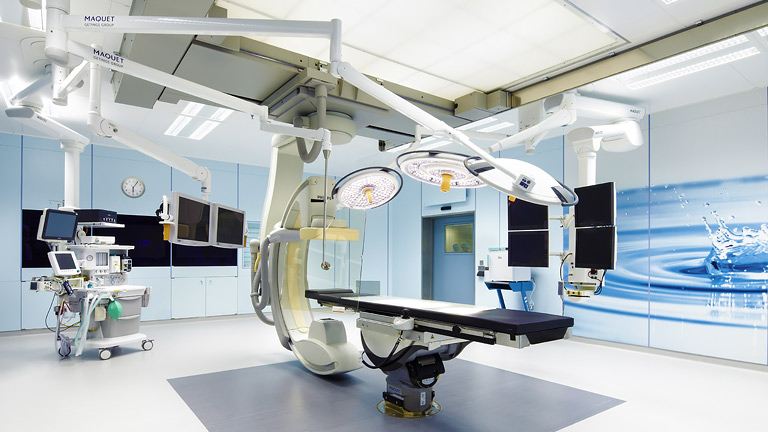 Let's look at technology first. As anyone who has been to hospital knows, complex medical procedures don't come cheap. One challenge faced by patients is how to navigate a balanced course between various treatment options and affordability. Hospitals have long tried to provide advance bill estimates to patients, but they were generally very wide of the mark—at least until AI came along.
In November 2018, IHH's four Singapore hospitals introduced an AI-driven predictive hospital bill estimation system. The system has already more than doubled the accuracy rate, and that accuracy is continuing to improve because the system learns as it goes. By providing AI-enabled bill estimates, IHH enables patients to get a better grasp of their costs and to have a better patient experience in consequence.
We've all heard of Apple Watch and Snapchat Spectacles. Wearables, however, also have a serious role to play in the healthcare space. One example: IHH's Cardiac Centre in Brunei is now using wearable vital monitoring technology to keep track of patients' conditions after they have been discharged.
Some of IHH's innovations have a more consumer-facing feel. In 2019, IHH Singapore released a handy app that streamlines a multitude of everyday processes, enabling patients to book appointments, make inquiries and review their medical histories on their smartphones. A companion app was also developed for doctors, who can use it to look up patient data or check accounts receivable.
Tie ups with Startups
"Not invented here" or NIH—a deep-set bias against innovative ideas that come from the outside—can become an Achilles' heel for large companies. But IHH does not "do" NIH. The company is on a permanent lookout for startups that can add new capabilities to its portfolio. Take diagnostic testing labs as one example. IHH is already a market leader in Malaysia, Singapore, and Turkey, and it recently acquired Fortis Healthcare which owns SRL, the largest diagnostics company in India. The acquisition of Angsana Holdings, a three-year-old Singapore-based startup, added molecular diagnostic testing to IHH's offering. Now IHH can customize medical treatment for individual patients based on their genetic profile. The result? More effective—and thus more cost-efficient—treatments down the line.
Another way IHH is reaching out to startups is by organizing open competitions. In 2019, the company launched its annual Innovation Challenge for both group employees and outside entities. It offers startups in AI, machine learning, IoT, cloud and big data the opportunity to propose innovative ways of boosting operational efficiency. Incentives include cash prizes and the chance to get a paid proof of concept. In its first year, the contest received an impressive 400 ideas—250 from employees and 150 from startups —and the winning ones are already being implemented.
Big Data: Big potential
IHH treats roughly 6 million outpatients and 600,000 inpatients every year. As a result, it generates masses of data. This data is an asset that can be mined in all sorts of ways. At a simple level, it can be leveraged to boost patient satisfaction ratings by identifying and addressing stress points in the patient journey. IHH's response to the 2020 COVID-19 outbreak is a perfect example. Patients, who were worried about exposure to infection, were not keen on visiting hospitals or clinics, but still needed access to doctors and medicines. By fast-tracking a project that was already in the works, IHH managed to launch a service that brought booking, consultation, prescription and drug delivery online—all within just two months. The service, which is now operational in eight countries, leveraged IHH's digital know-how to dramatically enhance the convenience, safety and psychological well-being of patients in the context of the new normal.
Data can also play a role in diagnostics. For example, historical data can be brought to bear to improve doctors' on-the-spot interpretation of image data from MRI and CT scans.
Big data offers outward-facing possibilities as well: IHH sees the pharmaceutical firms and medical equipment manufacturers it works with not just as vendors, but as fellow stakeholders with whom it can collaborate. IHH can help pharma companies with the process of drug development, for example, by contributing its data to drug discovery or drug trials.
Last of all, data from across the group can be pulled together and systematized to drive group-wide synergies. IHH operates across multiple countries which have different areas of strength. India, for example, is a leader in liver transplants. With a single shared digital platform, local knowledge like this can be transferred across the group to provide high-level, standardized patient care everywhere. The same is true for diagnostic testing. IHH can leverage data to standardize tests across multiple countries and create a single coherent platform not just of regular tests, but of sophisticated tests based on DNA extraction from blood, and so forth.
Leapfrogging ahead
Through IHH, Mitsui has a double opportunity. First, there's the simple issue of quantity. As a region, Asia suffers from an acute gap between healthcare supply and demand. IHH can address this by building more clinics and hospitals. Then there's the quality issue. Asia is a fragmented market made up of multiple countries. As a result, healthcare innovation happens more slowly than in large, unified markets with a few dominant players, like the United States. IHH is unique in operating across so many markets in the region. With this unusual scale and reach, IHH can bring in the most innovative medical technologies and business processes, enabling Asian healthcare to leapfrog right to the front of the global cost-efficiency pack.
Posted in June 2019
Updated in November 2020