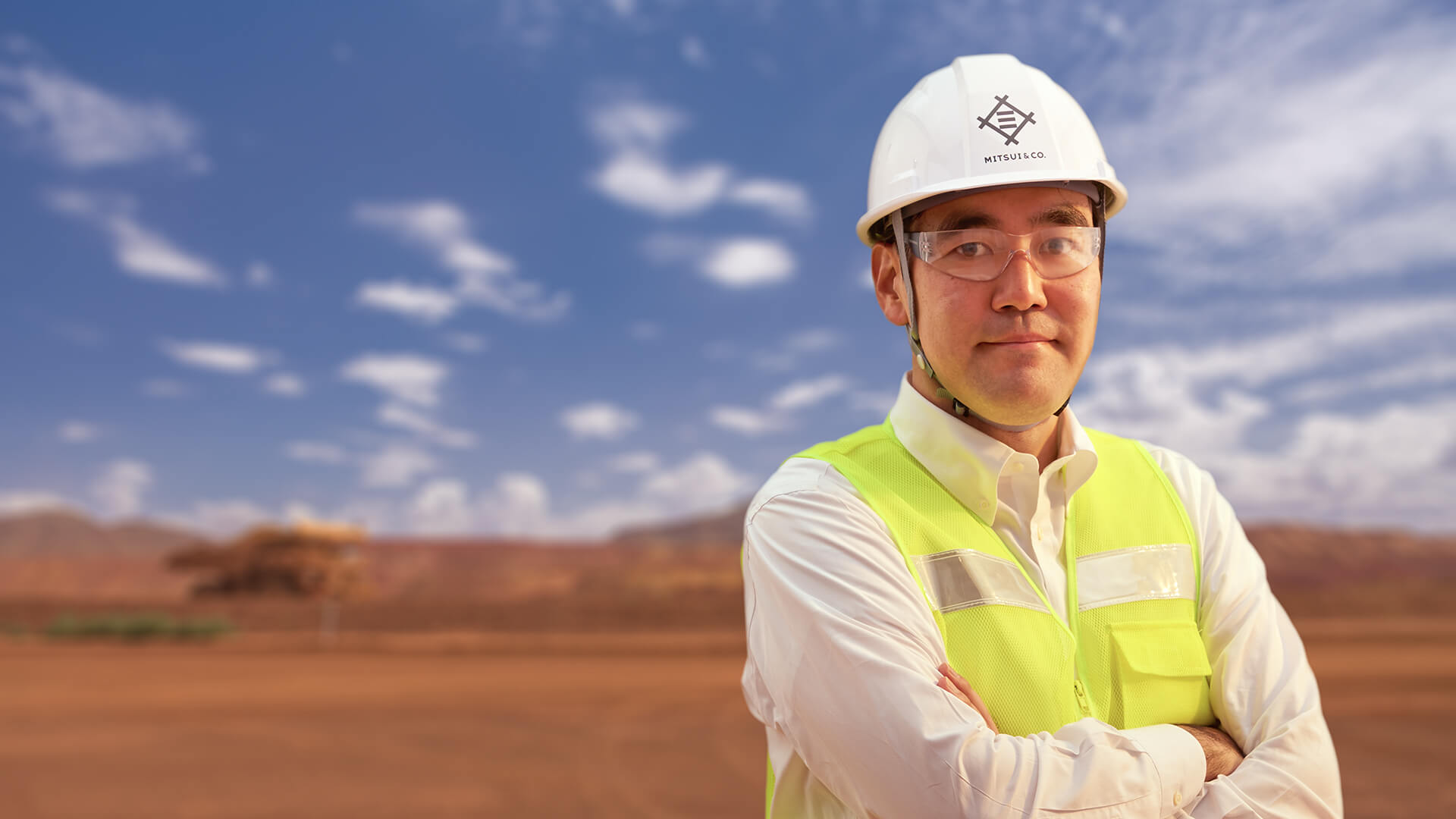 People
Takayuki Tsuchida
General Manager
Australia Business Department
Iron Ore Division
Takayuki Tsuchida is unabashedly enthusiastic about everything to do with iron ore. He wants to add value to the mining projects he's inherited from his predecessors at Mitsui before passing them on to the next generation.
Projects of unimaginable scale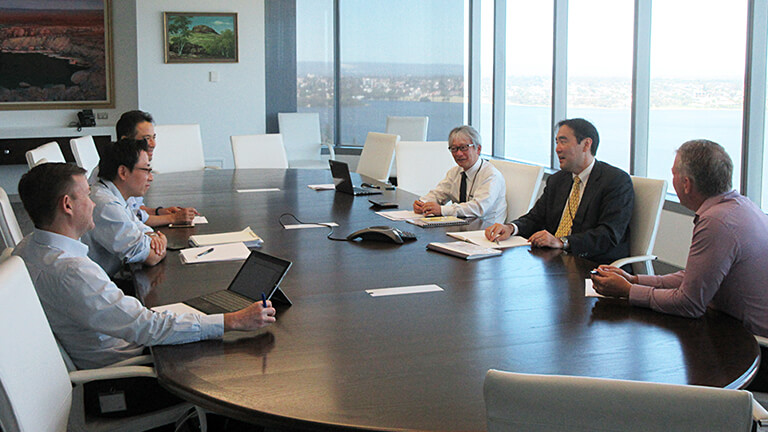 Australia's Pilbara region is the largest iron-ore producing region in the world. Mitsui has five iron ore joint ventures there. Our partners are Rio Tinto and BHP. As GM of the Australia Business Department, my responsibilities are pretty broad: I manage the two separate teams we have for Rio Tinto and BHP business here in Tokyo and I deal with our Australian joint ventures and subsidiaries, as well as with Mitsui top management.
To develop a mine is a project of an almost unimaginable scale. It involves many people with different backgrounds and different expertise working together. It's crucial for everyone to come together as a team and to be pointing in the same direction. That's why I take communication seriously. I want everyone—at Mitsui, in our teams and in our Australian subsidiaries—to feel that what they're doing is meaningful so that they can give 120% to their work.
Collaborating with lots of people is not the only challenge. Resource projects involve huge amounts of time and capital. For example, the development of the Pilbara region actually started 50 years ago—before I was even born! Mitsui was there right from the very beginning. We participated in the development of the first mines and built the railways, ports and towns back when the Pilbara in Western Australia was just a wilderness.
We've stuck with the business for half a century. At the start, the business bled red ink. If we'd applied our modern-day investment criteria, we would just have walked away. It's because my predecessors here at Mitsui toughed it out that we got to where we are today. I'm standing on the foundation that they built. Perhaps that's the nature of the resource business. Mines will always deplete, so doing nothing is not an option: you've got to keep pushing ahead with long-term projects that you can then pass on to your successors. I want to improve the projects I inherited before handing them on.
Traineeship marked a turning point
At the start, I found this job very tough. I didn't feel that I measured up to my older colleagues. Being sent to Perth—where our mining operations are managed—in my fourth year at Mitsui was a major turning point. As a trainee, I didn't have any defined responsibilities, but I frequently visited the site of our West Angelas mine which was due to become operational the next year. Living and working with the engineers and miners gave me valuable hands-on knowledge and experience. Suddenly I could join up the dots and see the big picture. My whole way of working changed.
To develop even a relatively small new deposit costs hundreds of million US dollars. At that sort of level, I couldn't make investment decisions by myself. My job was to analyze the studies we'd commissioned and come up with a persuasive story to present to Mitsui top management. In our business where every project is so huge and takes so long, it's easy to think that as an individual you make very little difference, but I got a great sense of achievement from coming up with that story, getting the directors onside and launching a big project.
Now that I'm a general manager, I want the people who work for me to come up with these investment stories for themselves. Of course, there's a lead time before you develop the ability to persuade top management. I needed to go to Perth to figure out how to do it! That has influenced the way I treat my subordinates: I'm not expecting immediate results. I take the long view; I want them to grow over time, as I did. As a manager, my job is to delegate to my team. Nothing makes me happier than when they perform beyond their limitations. That's the way my superiors trained and supported me when I was new to the job, too.
Work to be proud of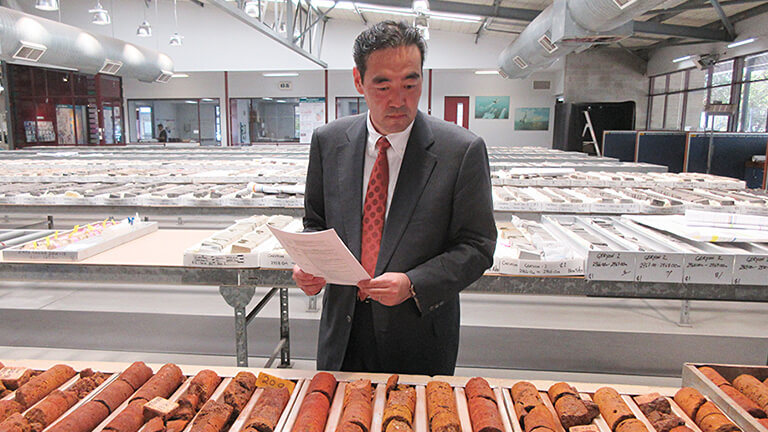 My job is almost like a hobby for me. Honestly, if I'd known about mining, I would never have majored in economics at university! I love the minerals, the machinery, the mountain ranges. Take the line of this ridge here [Tsuchida points at a photo]. See the shape of this hill behind the West Angelas mine? It's a typical ridgeline of the Brockman Iron Formation. There's a lot to learn about this job—and the more you learn, the more interesting it gets. I'm still excited about my work. It's not become routine at all. And I try to communicate that passion to my subordinates.
Iron ore is something that we all take for granted, like air or water. Invisible or not, it's one of the foundations of our lives. That is something I can be proud of.