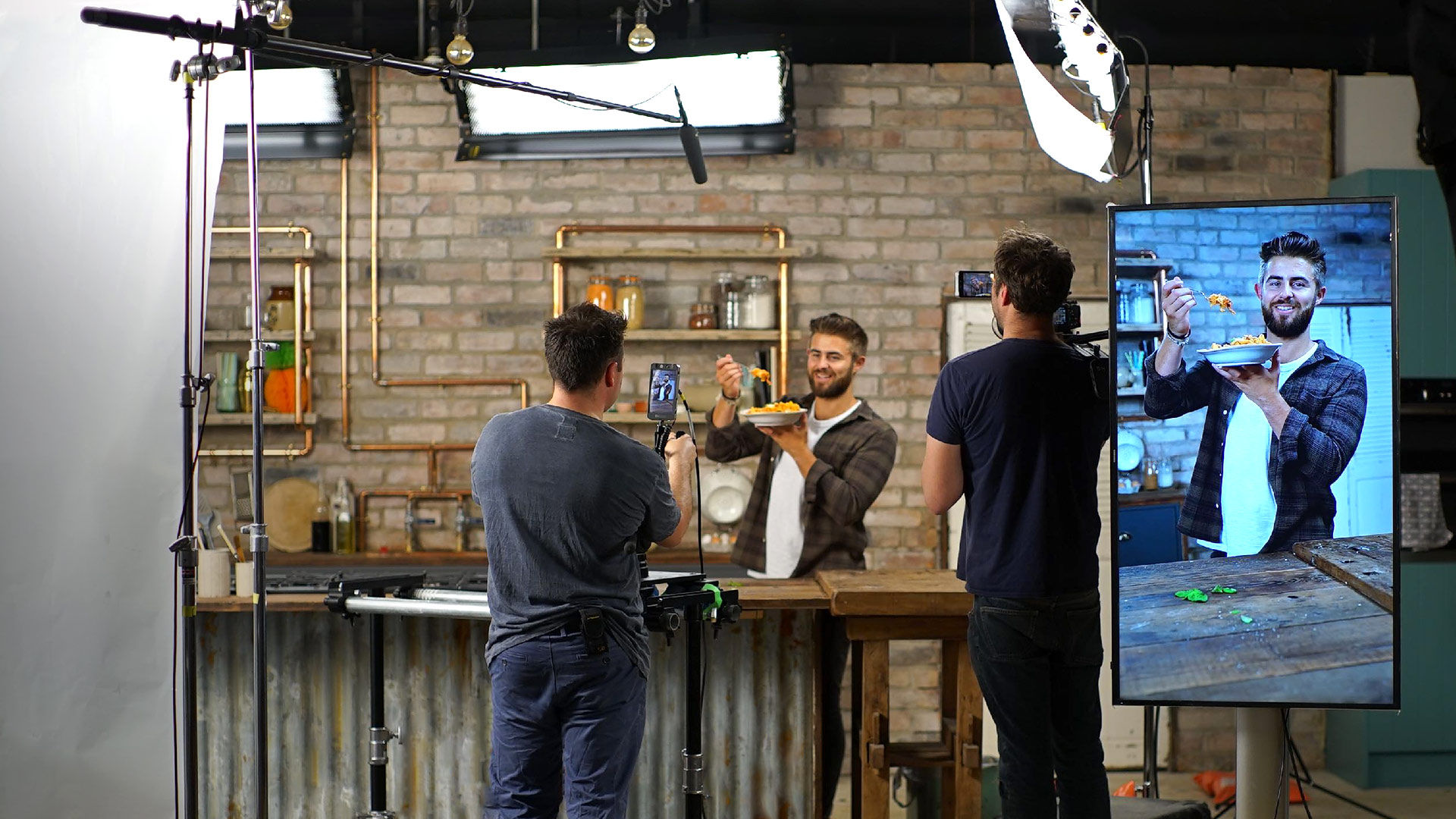 Business Innovation
Tastemade:
Cooking up direct links with consumers in the food industry
Santa Monica-based Tastemade is a modern media brand for millennial consumers. Through its investment in the company, Mitsui is exploring new ways of developing, marketing and selling products worldwide.
---
From supplying food manufacturers with stable supplies of bulk commodities like salt, soybeans and orange juice to managing the distribution of finished products to supermarkets and convenience stores, Mitsui has a long history in the food and retail industry. The company has, however, always stood at arm's length from the end consumer. Recently, however, with the Internet bringing disruption to traditional business models, Mitsui saw the opportunity opening up to get closer to the end consumer in the food business by moving downstream into product development, product marketing, and e-commerce.
As a first step toward realizing that strategic goal, Mitsui took a stake in Tastemade, a Los Angeles-based media company that produces original video content on food, home and travel, in April 2019. Founded in 2012, Tastemade produces a range of high-quality video formats, from short- (under three minutes) to long-form (over 22 minutes) videos, suitable for viewing on social media, streaming TV, and within the Tastemade app itself. The videos get 2.5 billion views and reach 250 million active viewers every month.
The platform's largest audience is in the US, and the company has a global footprint with studios and operations in Europe, Asia, South America, in addition to its North American head office. The Tokyo office was set up in 2016. As a minority shareholder, Mitsui is now responsible for developing the business in Japan and other countries where its network is particularly strong.
But what sort of business is it? Perhaps the easiest way to think of Tastemade's basic business model is as a lifestyle TV network accessible 24/7 on any device and in a range of handy, snackable formats. Through its programming, the company offers paying advertisers access to the young demographic. In Japan, for example, over 70% of Tastemade's viewers are in the coveted 18 to 34 age group.
There is, however, a challenge in getting an advertising-based business model to work. Why? Because this young cohort is uniquely resistant to conventional advertising. According to one Japanese advertising agency, roughly 60% of young people will simply skip any content they identify as advertising. This has led to ever-shorter advertising formats, but communicating any coherent message in just a few seconds is all but impossible.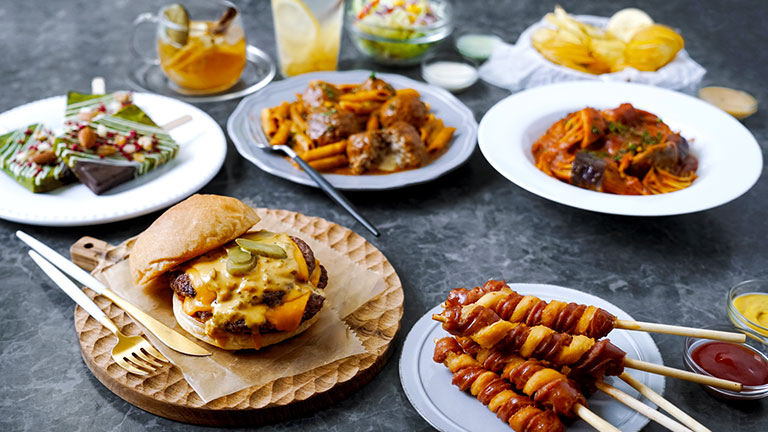 Tastemade has come up with a solution in the form of sponsored content. It works products and brands into its various video formats in ways that are as unobtrusive as they are effective. For example, when Tastemade Japan produced a 60-second recipe video about grilled rice balls, the jars of filling and seasoning—both made by a company called Marumiya Corporation—featured prominently in the shot.
Tastemade's Spotlight Videos introduce audiences to specific people and unique places. Tastemade Japan recently produced a roughly 80-second-long video on making strawberry eclairs using Migaki Strawberries, a brand of large and expensive strawberries grown in high-tech greenhouses in northeastern Japan. Not only do the product and product package appear, the brand's very own chain of Tokyo strawberry-themed cafés even gets a mention.
In the United States, meanwhile, Tastemade created a three-minute video about the reopening of Pastis, a high-end French brasserie in New York's Meatpacking District, in June 2019. Alongside the food, the story focused on the unique sartorial style of Daryl Dismond, Pastis' maître d', who gets his clothes custom-made at Paul Stuart, a luxury apparel maker which just happens to be 100% owned by Mitsui. The video, in other words, was an example of how the Tastemade platform can be used to cross-market the full range of Mitsui's international brands, including sectors beyond food.
Whatever the video type, Tastemade's output is notable for high production values. While other companies focus more on user-generated content, Tastemade produces its own high-quality content to match its premium brand positioning, and has pioneered new content formats and storytelling capabilities along the way.
As an online company, Tastemade also has clear insights into what kind of content pleases what kind of demographic. In fact, the company leverages data and analytics to develop content based on audience insights, distributing that content via the platforms where it will resonate most, and optimizing that content in real time. It is this unusual combination of art and science that is key to Tastemade's success.

These audience insights can be leveraged not just for video content but to develop real-world products for third parties. Sandwich restaurant Subway is a case in point. Subway was keen to develop an offering that would appeal to a youthful demographic. In mid-2018, Tastemade and Subway teamed up in a "global food innovation alliance" under which Tastemade used its audience insights to help develop and test new menu items. This led to the April 2019 release of a new sandwich, the Green Goddess Tuna Melt, in over 3,000 Subway restaurants in the United States.
Tastemade's ability to cross over from the online entertainment world into the real world of food marketing is an important component of the brand's power as a marketing tool. Inspired by similar Tastemade ventures in Los Angeles and Sao Paolo, Tastemade Japan opened a pop-up café in Tokyo's trendy Harajuku district from December 2018 to September 2019 where fans could come to sample the network's most popular dishes and cakes. But in the long run, Mitsui hopes to transform the network's viewers into consumers on a much larger scale. There are two ways to do this: first, straightforward e-commerce, where food items in videos can be ordered by clicking on a link; second, there is food delivery. Tastemade Japan has been working with a dark kitchen in Nakameguro, a trendy neighborhood in west Tokyo, since November 2019. Freshly made popular Tastemade dishes are now being biked to peoples' homes via food-delivery services like Uber Eats, creating the most direct link possible between the food industry and the end consumer.
With its eight offices around the world and its focus on universally appealing themes, Tastemade is on its way to becoming a global lifestyle brand. And while Mitsui is working hard to raise Tastemade Japan's revenues through a range of collaborations and standalone ventures within Japan, the two companies are already putting synergies into action in countries like China and Indonesia that form part of Mitsui's worldwide business network. The possibilities are positively mouth-watering.