Services & Products
Retail Business Unit
Unifying production, distribution and sales to deliver delight and convenience to consumers.
Business fields
Retail

Retailing business, brand business, fashion retailing business, food services, retail solutions business, points and digital payment business, and last-mile logistics

Products

Planning and manufacturing of foodstuffs and delicatessen products; apparel products (OEM); pet products and miscellaneous items; information and service-related items; and packaging

Logistics and Wholesaling

Sales and marketing; logistics business, including demand forecasting, inventory optimization, and DCM; importing and exporting of foodstuffs, apparel, and raw materials; DC/TC contract management
Overseas convenience store business (02:28)
Operates 7-Eleven stores in Chonqing with New Hope Group, China's leading private agribusiness firm
Major activities
Building consumer-oriented business
Concomitant with economic development in Asia and other emerging regions and nations, many countries are witnessing growth in the middle class and seeing rapid changes in the consumer demand structure. Consumer demand is also changing in Japan, increasingly influenced by the long-term trend of a declining and graying population. In the Retail Business Unit, we are responding to these global changes by developing business that is closely aligned with today's markets and consumers.
Leveraging Group resources in overseas growth markets
In overseas growth markets, we are applying capabilities in product development, food technology, quality control, logistics and other areas that we have developed in the food sector. Working together with Group companies, we are using our comprehensive capabilities to engineer businesses that contribute to safe and stable food supply and enhanced consumer convenience.
Production, distribution and retail activities
In Japan, we have developed a national distribution network centered on food wholesaler Mitsui Foods Co., Ltd. This network serves as a link between retailers and foreign and domestic food producers. We also have a particularly strong business relationship with Seven and I Holdings Co., Ltd., providing their convenience store and supermarket chains with sophisticated Demand Chain Management (DCM) systems for merchandizing and logistics in Japan and overseas. In overseas business, we are working on the development of a product planning and manufacturing business and food wholesaling business, specifically for processed oil and fat products and delicatessen products in the United States. In fashion, we have established an apparel OEM, retailing, and brand business in Japan and overseas. As such, the Retail Business Unit is globally engaged in business operations that integrate products, distribution, and retailing in such areas as food and fashion.
Key projects
Food wholesaling: Mitsui Foods Co., Ltd. (Japan)
DCM business with Seven and I Holdings Co., Ltd. (Japan, USA, China)
7-Eleven store operation in the Chinese city of Chongqing (China)
Eataly Asia Pacific store operation (Japan)
Planning and manufacturing business for food and delicatessen products (USA)
Cooking oil processing: Ventura Foods LLC (USA)
Retail solutions business (Japan)
Apparel OEM business, procurement of raw and manufactured materials (globally and in Japan)
Brand business, fashion retailing business (Japan, United States, Hong Kong Macau)
Fast Moving Consumer Goods business: GCPPL (India)
International logistics center operation: MCC Logistics Korea Ltd. (Korea)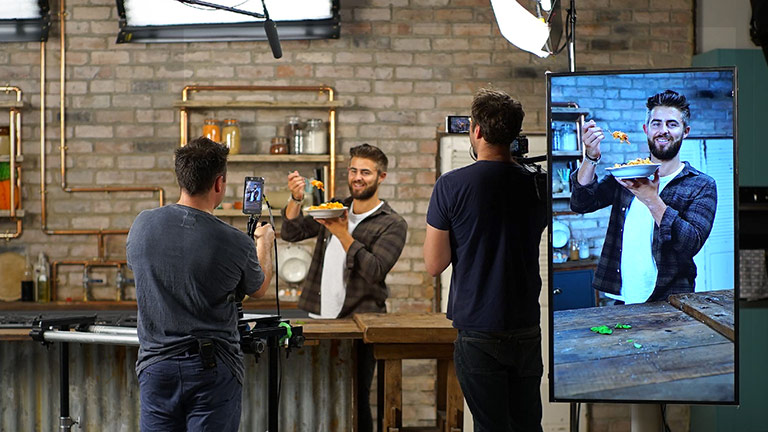 ---
---