Services & Products
Food Business Unit
Engaged in the production, accumulation, marketing, manufacturing, and processing of food resources and products, we are working to develop our global business base, from which to provide safe and reliable foods to the world
Business fields
Protein materials

Investment, asset management, processing, and marketing in the grain, feed, livestock, and aquaculture business areas;

Fats and staple foods

Marketing asset management and investment in business areas, including oil milling, edible oil processing, and agriculture staples that are the basis of food cultures, such as rice and wheat

Sugar

Maintenance and improvement of assets at every stage of production and marketing, from the securing of carbohydrate sources through processing and sales of finished products; global marketing and logistics planning

Wellness & Functional Food Materials

Investment, asset management, and marketing of ingredients such as fruit and vegetable juices, coffee and tea, and dairy products
Grain collection and export business (01:50)
Leading North American grain accumulation and export company United Grain. Streamlines the supply chain with competitive operations
Major activities
Responding to strong global demand for foodstuffs
The global population already exceeds seven billion people, and this figure is forecast to reach nine billion by 2050. As economic development brings prosperity to more areas, population growth is leading to wider gaps and regional unevenness in food supply and demand. This makes the securing of foodstuffs an extremely important issue. The role of the Food Business Unit is to secure reliable and safe foodstuffs from around the world and deliver them to people through our business base.
Ensuring stable food supply sources
Grains and oilseeds such as wheat, corn, and soybeans are the raw ingredients in a variety of staple foods, livestock and aquaculture feed, cooking oils and many other foodstuffs. Mitsui is responsible for securing these for our customers in Asia, including Japan, through our effective networks in the Americas. Our comprehensive engagement, from production through to distribution, gives us rapid and direct access to local information, enabling us to contribute to greater logistic efficiency and safety in food supply.
We also manage a strong value chain in the sugar business. Mitsui is the only Japanese company to operate sugar refineries in Thailand, and these serve as stable supply sources for Japan's No. 1 sugar, SPOON brand, which is handled in collaboration with Mitsui Sugar Co., Ltd.
Key projects
Grain accumulation and export: United Grain Corp. (U.S.A.)
Broiler chicken processing: Pri Foods Co., Ltd. (Japan)
Production and marketing of sugar: The Kumphawapi Sugar/Kaset Phol Sugar (Thailand)
Tea ingredients manufacturing and marketing: Mitsui Norin Co., Ltd. (Japan)
Coffee bean export and roasting: Mitsui Alimentos Ltda. (Brazil)
Grain production: Agricola Xingu S.A (Brazil)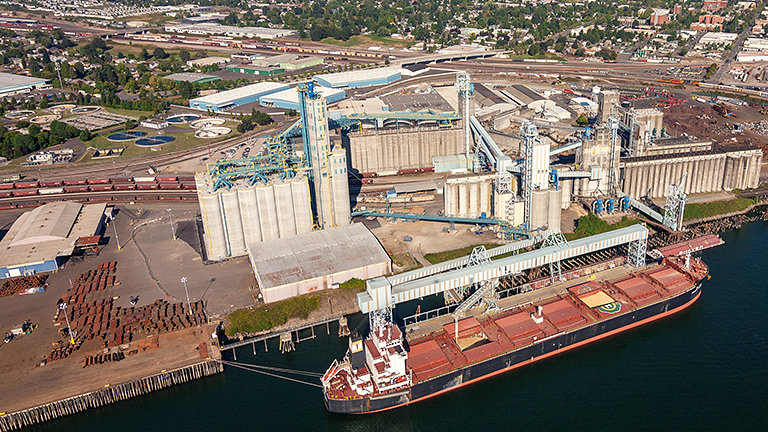 ---
---