Services & Products
Corporate Development Business Unit
Promoting financial business, real estate business, logistics business and strategic projects leading to the evolution of Mitsui's business
Business fields
Financial business

Real estate asset management (fund management for domestic and foreign real estate), financial asset management (real asset management using digital technology, etc.), insurance, leasing, private equity (buyout investment, venture investment) and commodity derivatives (commodity futures trading, crypto asset business with commodity-backed assets), etc.

Real estate business

Real estate development and leasing, property management, real estate brokerages and solutions and real estate-related businesses.

Logistics business

Worldwide distribution center (distribution processing for consumer goods including ecommerce fulfillment), global transportation (international multimodal transportation, etc.) and operation of warehouse automation business.
Finance, real estate and logistics business (01:00)
Our professionals are driving change in finance, real estate and logistics. The sum of their innovations keeps Mitsui evolving, to offer more to societies worldwide.
Major activities
Promoting financial business, real estate business, logistics business and strategic projects leading to the evolution of Mitsui's business
At the Corporate Development Business Unit, we utilize our expertise in finance, real estate and logistics to develop business in new fields, leading to further evolution of Mitsui & Co.'s business.
Asset Management and insurance

Operations include asset management (management of a wide range of funds, including real estate and infrastructure funds, as well as securities brokering using digital technology), insurance agency, insurance brokerage, and captive insurance (self-insurance) businesses.

Real Estate

We are expanding businesses in growth sectors and regions, such as in the development of office buildings and logistics facilities in Japan, office buildings and logistics and industrial facilities in Asia, and senior living facilities in the U.S.A.

Leasing

Operations include leasing businesses.

Private Equity

Operations include a buyout investment business for creating new businesses and a venture investments business centered on the domestic and international ICT and healthcare fields.

Commodity Derivatives

We generate revenue and provide clients with risk management/price hedging tools through commodity derivatives in precious metals, non-ferrous metals, energy, and other commodities.

Logistics

We operate distribution center and warehouse automation businesses. In addition, we contribute to the further development of Mitsui's trading activities through our global transportation business (international multimodal transportation, etc.).
Key projects
REIT/Real estate fund business (logistics real estate investment trust business targeting investment in Japan, Singapore, Thailand)
New business development that combines financial knowledge and digital technology
Senior living and property businesses (U.S.A.), office buildings (Japan, Asia), logistics and industrial facilities (Japan, China, Asia)
Private equity investment business (buyout investment, domestic and international venture investment)
Commodity derivative trading business (trading of energy, precious metals, non-ferrous metals, and other commodities)
Distribution center operations (logistics for consumer goods, including ecommerce support, in Japan, Asia and USA), and specialty logistics (operation of warehouse automation business, etc.)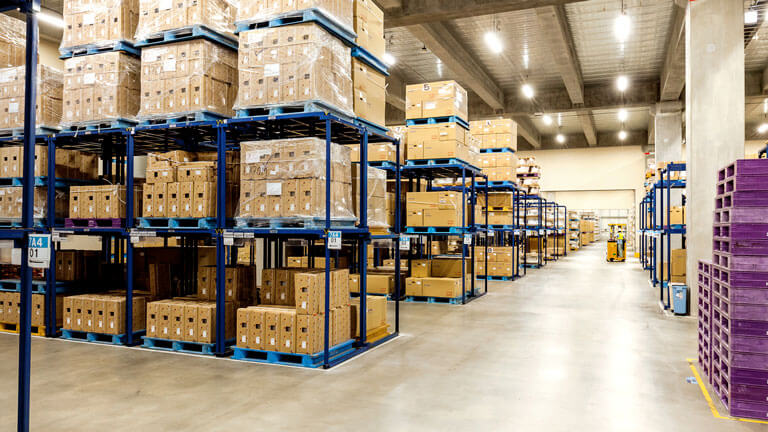 ---
---