Services & Products
Mobility Business Unit I
Aiming to leverage Mitsui's comprehensive business engineering capabilities to strengthen business models and create new added-value by anticipating and responding to changes in the mobility services area
Business fields
Logistics, manufacturing, wholesale, retail and finance, leasing and rental of passenger vehicles, commercial vehicles, motorcycles, and automotive components
Wholesale, retail, rental and finance of construction and mining equipment; sale of agricultural and industrial machinery (machine tools and robots, etc.)
Passenger and freight transportation businesses, and railway infrastructure development
Mobility Chain Concept (01:54)
Create new value with partners by combining and recombining group-wide functions and know-how, technology and ideas, from underground to outer space.
Major activities
Responding to new trends in mobility services and expanding our earnings base
In the motor vehicles field, in addition to the export and import of vehicles and parts, the Integrated Transportation Systems Business Unit I has established upstream through downstream value chains across its entire operating area, which encompasses logistics, production, wholesale, retail sales, financing, leasing, rental and car sharing services. We also focus on expanding our business base to serve a wide variety of customers by responding to changes in their needs, such as the shift from owning products to using services, and the sharing economy. Leveraging this business platform, through operating independently or together with strategic business partners, we move to establish new business platforms, in addition to securing a stable earnings base and globalizing our human resources.
In the construction and mining equipment field, we conduct sales, aftersales service, financing, and rental operations around the globe. We have also developed a machinery sales business, for machine tools, agricultural equipment and service robots, including power-assist suits, to cope with increased demand for infrastructure all over the world.
In the rail transport field, in addition to the import and export of rolling stock, railway facilities and systems, and offshore sales, we are utilizing Japanese institutional finance and public-private partnership schemes to invest in various rail transport infrastructure projects, leasing the rolling stock, and operating freight transportation business in Brazil and also passenger transportation businesses in Brazil and U.K. Demand is expected to grow for rail as an environmentally-friendly logistics channel, and we aim to provide services that meet the needs of customers throughout the rail transport value chain including in-station businesses.
Key projects
Automobile value chain development with Toyota Group (Toyota, Hino, Daihatsu and Subaru)
Yamaha retail finance business (Asia); truck leasing, rental and logistics business with Penske Truck Leasing; automotive and commercial truck dealerships with Penske Automotive Group (U.S., Europe etc.)
Construction and mining equipment sales, aftersales service and financing business with Komatsu and others (Americas, Australia, Russia CIS, etc.); machine tools and robot sales (Americas and Asia); agricultural machinery sales with Yanmar (India, Myanmar); development and sales of power-assist suits (Japan); construction equipment rental business (Japan)
Passenger transportation businesses (Brazil and U.K.); freight transportation business (Brazil); rolling stock leasing (Brazil)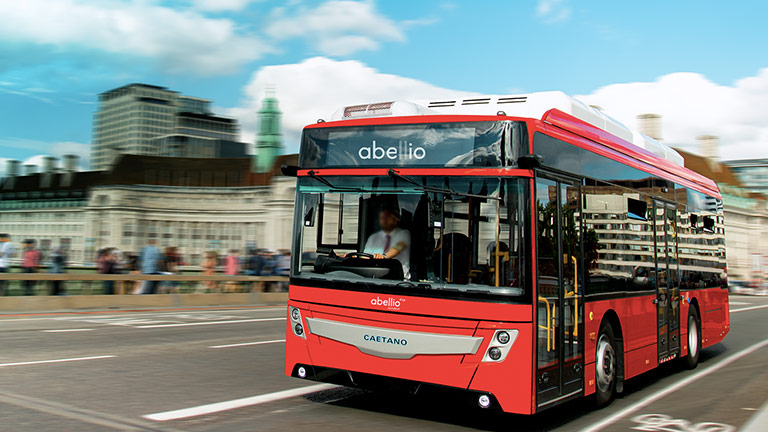 ---
---