Services & Products
Mineral & Metal Resources Business Unit
Ensuring a secure and stable supply mineral and metal resources, and promoting the recycling business for a sustainable and circular economy.
Business fields
Develop, process and market underground resources (iron ore, metallurgical coal, copper, ferroalloys, nickel, aluminium, lithium, etc.)
Promote recycling of surface resources (steel scrap, non-ferrous scrap, direct reduced iron, pig iron , secondary batteries, etc.)
Iron Ore Business (01:55)
Contributing to a stable supply of resources through the development and management of the West Angelas mine
Major activities
A secure and stable supply of mineral and metal resources
The Mineral & Metal Resources Business Unit plays a central role in ensuring the stable supply of mineral and metal resources for Japan and other markets around the world. Mitsui has been actively investing in the development of iron ore and metallurgical coal resources since the 1960s. In 2003, we invested in Brazil-based Vale, the largest iron ore producer in the world. We continue to expand our business in iron ore with Rio Tinto and BHP in Australia, establishing a solid earnings base. In metallurgical coal, we are engaged in projects with Anglo American, and others in Australia. We also contribute to the stable supply of raw materials essential to steelmaking such as steel scrap, direct reduced iron, pig iron and ferroalloys (manganese, silicon and chromium). In China, we have invested in Erdos EPMC (Electrical Power & Metallurgical Co.) based in Inner Mongolia, where we are active in the areas of ferroalloys, power generation, chemicals, coal mining, etc.
Increasing our footprint in non-ferrous materials such as copper, nickel, aluminium and lithium has also been our focus, and we invest in copper projects such as Collahuasi and Anglo American Sur in Chile, nickel projects such as Taganito in the Philippines, and in aluminium such as Amazon Project in Brazil.
Recycling and environment related business for a sustainable and circular economy.
In addition to investment in Sims, the largest recycling company in the world, as we work towards the creation of a more sustainable and circular economy, we are engaged in ferrous and non-ferrous metal recycling throughout the world as well as resource development and recycling of secondary battery raw materials that are necessary for electric vehicles.
We will continue to establish new ventures that enable society to meet current and future challenges such as issues relating to the global environmental, while further improving our existing assets and promoting initiatives to realize a circular economy.
Key projects
Robe River, Mt. Newman, Yandi, Goldsworthy and Jimblebar iron ore projects (Australia)
Investment in Vale (Brazil and others)
Dawson, German Creek, Moranbah North, Grosvenor and Kestrel coal mine projects (Australia)
Investment in Sims (Australia, North America, Europe)
Erdos Power and Metallurgy project (China)
Collahuasi and Anglo American Sur copper projects (Chile)
Taganito nickel projects (Philippines)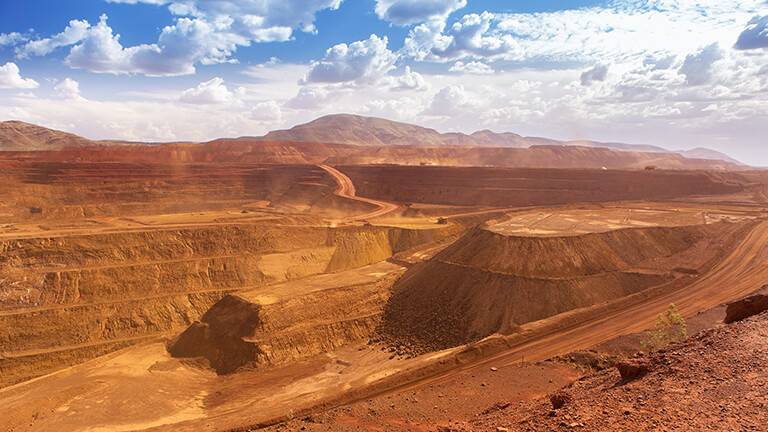 ---
---