Services & Products
Mineral & Metal Resources Business Unit
Securing a stable supply of mineral and metal resources and developing our overall recycling business, while engaging in environmentally conscious operations
Business fields
Iron and steel raw materials (iron ore, coal, petroleum coke, ferroalloys, pig iron, HBI [hot briquetted iron])
Non-ferrous metals and products (copper, alumina/aluminium, nickel, cobalt, rare metals, titanium)
Secondary ferrous and non-ferrous raw materials (steel scrap, copper scrap, aluminium scrap, secondary aluminium alloys)
Metal recycling and environmental business
Iron Ore Business (01:55)
Contributing to a stable supply of resources through the development and management of the West Angelas mine
Major activities
The secure procurement and stable supply of mineral and metal resources, and the advancement of recycling and environmental businesses
The Mineral & Metal Resources Business Unit endeavors to ensure stable supplies of mineral and metal resources for Japan and other markets around the world. We have been actively investing in the development of iron ore and coal resources since the 1960s, and continue to play a significant role in their stable supply. In 2003, we acquired a 15% equity stake in Valepar, the holding company of Brazil's Vale, the world's largest iron ore producer. We have also continued to expand our iron ore business with Rio Tinto and BHP in Australia. Our equity production tonnage was approximately 60.9 million tons in fiscal 2018. In the coal business, we have invested in Dawson, German Creek and BMC in Australia, and the Moatize coal mine and Nacala infrastructure project in Mozambique. We also contribute to the stable supply of steel scrap, direct reduced iron, pig iron and other ferrous raw materials, including ferro-alloys such as manganese, silicon and chromium, all of which are essential for steel making. In China, we have an investment in Erdos EPMC (Electrical Power & Metallurgical Co.), based in the Inner Mongolia Autonomous Region, through which we are promoting the development of coal, power generation and ferro-alloys.
We have been increasing our investment in non-ferrous metals such as copper, nickel and aluminium. In Chile, we have invested in copper projects such as Collahuasi, Caserones and Anglo American Sur. We are promoting the development and operation of the Coral Bay and Taganito Nickel projects in the Philippines. We have also invested in the Amazon Aluminium Project in Brazil, and are involved in the manufacture of aluminium products via our aluminium coil center with Garmco in Singapore.
In consideration for the environment, we are currently working on a metal resources and materials recycling business both in Japan and internationally. Sensing the shifting toward a recycling society, we are building a supply network of metal scrap and battery recycling in preparation for a global recycling society of the future.
Key projects
Robe River, Mt. Newman, Yandi and Goldsworthy iron ore mine (Australia)
Dawson, German Creek, Kestrel, South Walker Creek and Poitrel coal mines (Australia)
Moatize coal mine, Nacala infrastructure project (Mozambique)
Erdos EPMC coal, power generation and ferroalloy (China)
Collahuasi, Caserones and Los Bronces copper mine (Chile)
Coral Bay and Taganito nickel projects (Philippines)
Metals and electronics recycling business with Sims Group (U.S.A., Europe, Australia, Asia)
Garmco Singapore aluminium project (Singapore)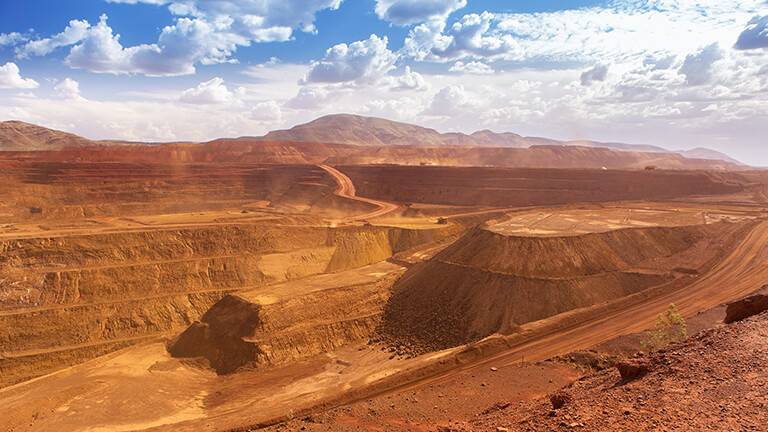 ---
---