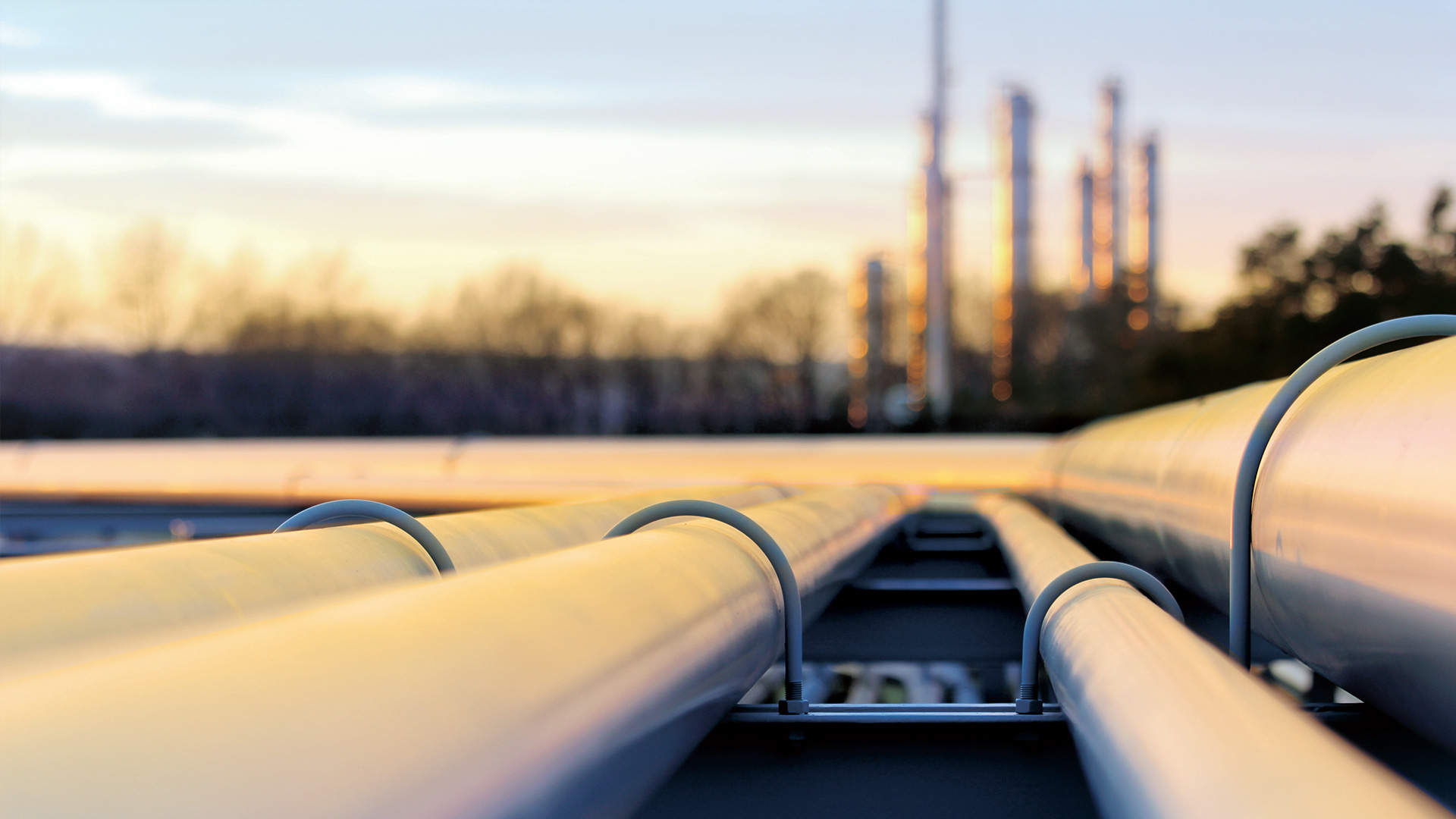 Business Innovation
Trading Up: Building an energy marketing business from scratch
With the United States the new epicenter of the energy business, Mitsui is aiming to build a US-based marketing and trading platform for everything from gas to electric power. Founded in 2011, Houston-based Mitsui & Co. Energy Marketing Services is handling larger volumes and more products all the time.
---
In 2009, the United States overtook Russia to become the world's top producer of natural gas. Four years later, it leapfrogged Saudi Arabia to become the world's top petroleum producer as well. Thanks to the shale revolution, the United States is today both the biggest producer and the biggest consumer of oil and gas. This epochal shift of energy's center of gravity to the United States has transformed the dynamics of the market—and is creating all sorts of opportunities.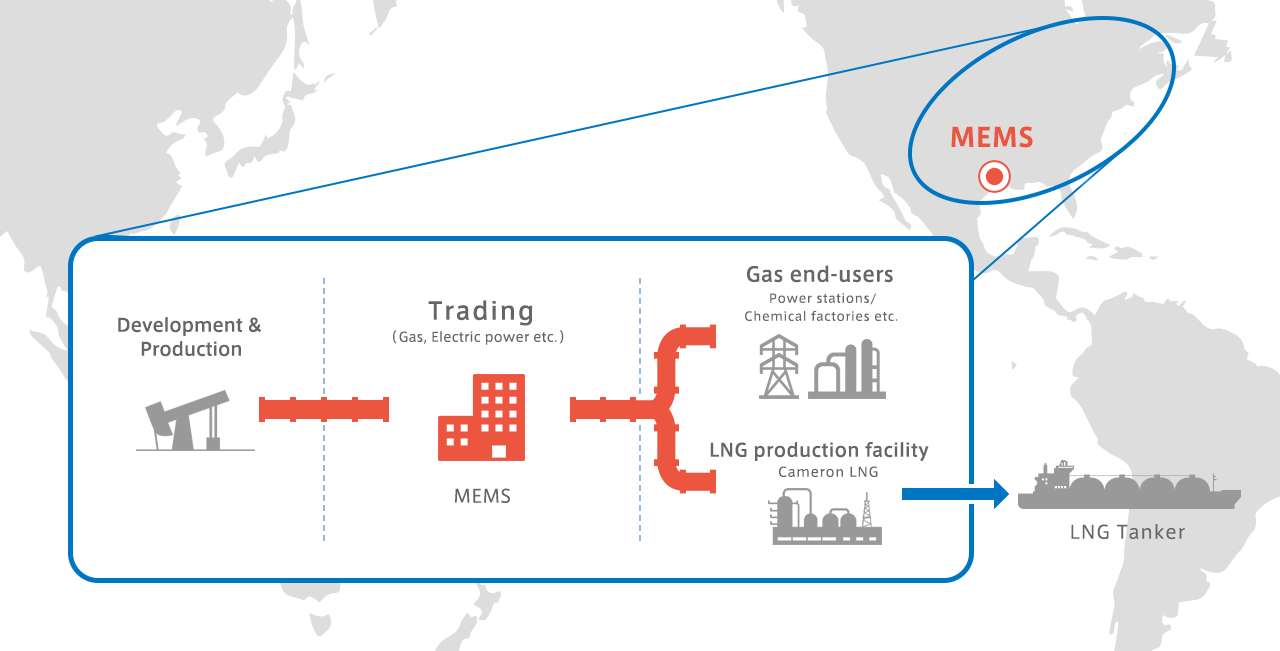 Mitsui & Co. is seizing those opportunities with both hands. The company built an upstream presence in the shale gas business with the 2010 establishment of Mitsui E&P USA LLC (MEPUSA) to manage its interests in the United States. The logical next step was to create another entity to market the gas which MEPUSA was producing. This led to the birth of Mitsui & Co. Energy Marketing Services (USA) Inc., or MEMS, in March 2011. The two companies have complementary roles: while MEPUSA's task is to develop a competitive upstream asset portfolio, MEMS' mission is to expand midstream and downstream operations to create a more diversified business.
New functions and intra-company collaboration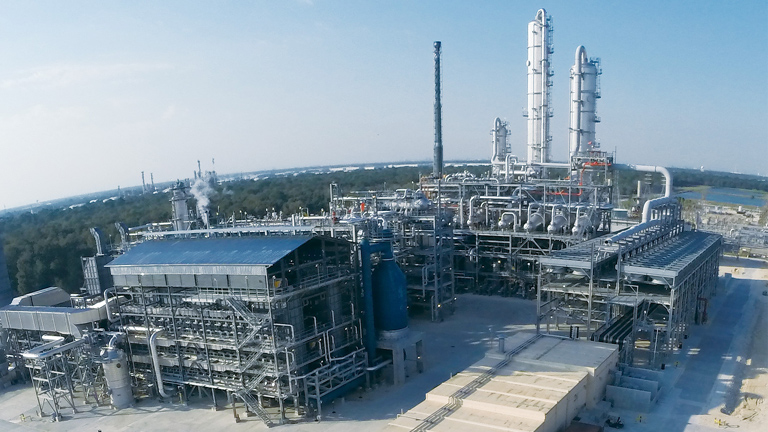 Since its inception, MEMS has been expanding the scope and scale of its activities in line with that mission. The company started out performing a single function: the marketing of equity gas from the Marcellus shale to major population centers in the northeastern United States such as New York and New Jersey. (In such transactions, the company finds customers and reserves the necessary pipeline capacity, receiving a fixed commission based on the volume of gas sold. It can, however, increase profitability by transporting gas at times when there is surplus capacity in the system.)
The company soon began adding new functions. The first of these was the trading of 3rd-party gas (meaning gas not produced by Mitsui affiliates). This expansion delivered multiple benefits beyond the obvious ones of increased volumes and a broader customer base. Through 3rd-party trading, MEMS acquired deep know-how in the deployment of pipelines and storage facilities, a hands-on feel for customer needs, and a higher industry profile. Between 2012 and 2020, the volumes of 3rd-party gas MEMS handles are projected to increase by over 10 times.
Trading with third parties has clear merits for MEMS; but so too does collaborating with other business units of Mitsui. One example: MEMS has been supplying gas feedstock to Fairway Methanol LLC, a joint venture between Mitsui's Chemical Segment and Texas-based Celanese Corporation, since the plant became operational in late 2015. MEMS is also responsible for managing Mitsui's 16.6% share of Cameron LNG, an import-export terminal for liquefied natural gas (LNG) currently under construction in Louisiana. MEMS is now securing pipeline capacity for the plant, the first train of which will become operational in 2019. MEMS has a 33.3% capacity share of the 12 million tons per annum (mtpa) of gas that Cameron will process every year. The gas MEMS transports to Cameron and loads on ships for export will account for over one-third of MEMS' total volumes in the first year. And that is only the beginning.
The power trade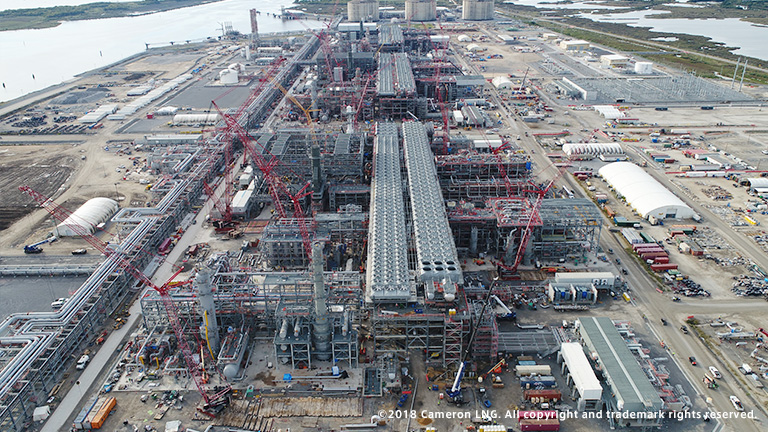 MEMS is also diversifying beyond natural gas. The company entered the market for natural gas liquids (NGL), such as ethane, propane and butane, in 2017, and began trading wholesale electric power in 2018. Since around 40 percent of the gas produced in the United States goes to gas-fired power stations to generate power, there is a natural link between the markets for gas and electricity, making this a natural lateral step for MEMS to take. MEMS is based in Houston, Texas, and the Electricity Reliability Council of Texas (ERCOT) manages the second-largest market for electricity in the United States, supplying power to 25 million people. With liberalization changing the traditional model of how electric power is sold, establishing a trading footprint in Texas—one of the nation's most advanced power markets—is a clear advantage for MEMS, which can leverage the experience it acquires there to enter other regional markets later.
Significantly, the transformation of MEMS into a broad-based marketing/trading platform has not been accomplished by the expedient of buying up existing companies, but by building businesses and developing talent from the ground up. Thanks to this gradualist approach, a virtuous circle is now in place: As MEMS acquires hands-on expertise in one field, this naturally leads to the discovery of other, related fields to move into and synergies with other parts of the Mitsui Group to leverage. With its insistence on an organic, people-centric model, MEMS has developed an intuitive sense of how different markets work and how to bring innovation to them.