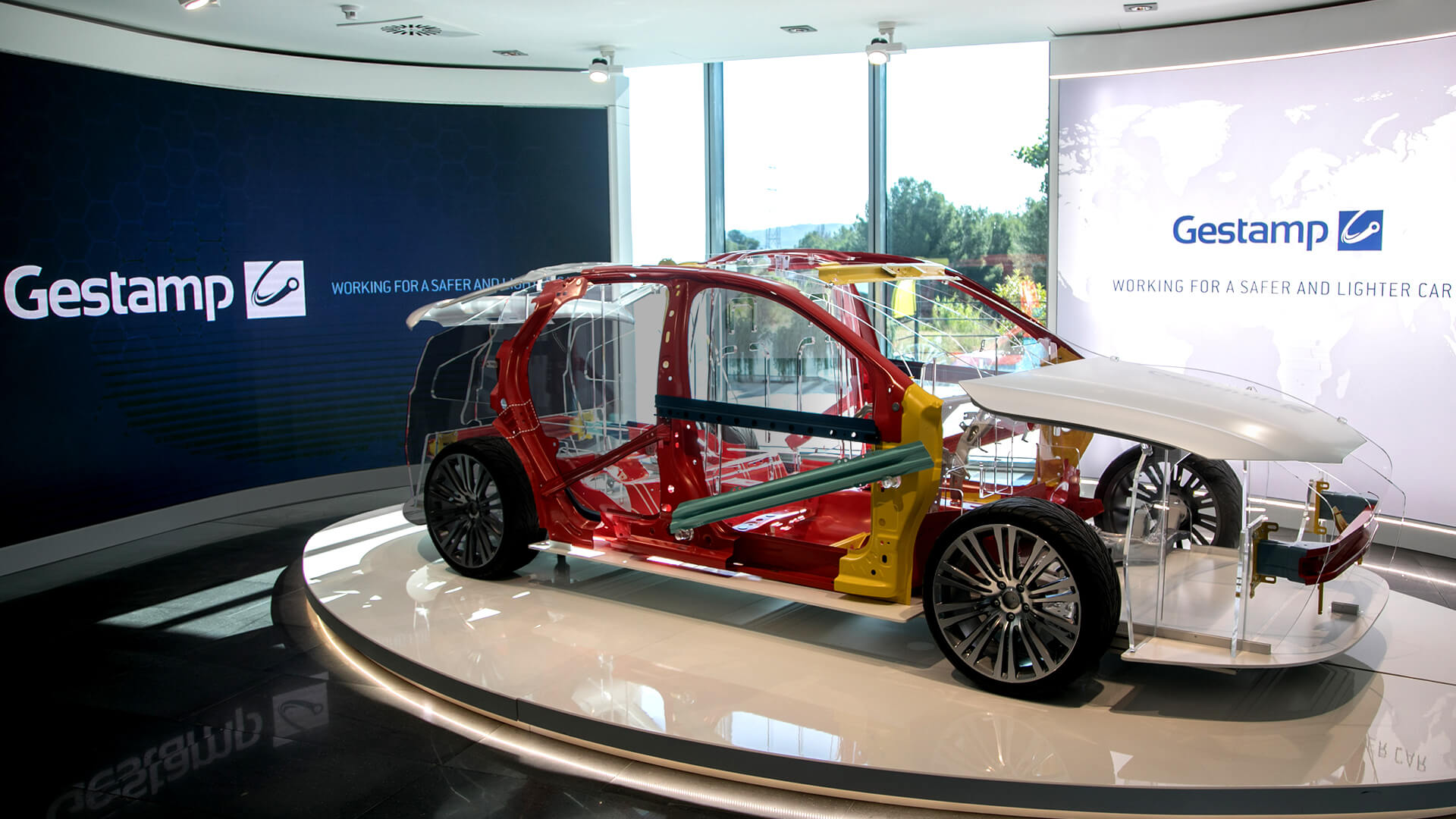 Business Innovation
In the Driving Seat:
Auto Components in a Time of Change
From providing steel to the car industry, Mitsui raced up the value chain when it took a stake in Gestamp, the world's leading supplier of highly engineered automotive components.
---
The automobile business is in a state of flux. Electrification is challenging the century-long dominance of the internal combustion engine, while digital technology is taking self-driving cars from science fiction into everyday reality. Young people, meanwhile, prefer ride-sharing and car-sharing services to outright car ownership. The future leadership of the industry is very much up for grabs and no one knows who will emerge the winner: old-school car manufacturers, brash startups, the giants of big tech or sharing apps.
In the face of change, car manufacturers have taken the strategic decision to focus resources on developing the autonomous driving and anti-collision technologies likely to decide who survives into the next generation. As part of that, they are happy to hand off the responsibility for R&D in more traditional areas, such as the development of sophisticated components, to third parties.
Spain-based Gestamp, a specialist in designing, engineering and manufacturing highly engineered car components, is well positioned to benefit from this outsourcing trend. The company has two great strengths. First, with more than 100 manufacturing facilities in 22 countries, Gestamp has a truly global presence which enables it to provide the same standardized parts to customers wherever they operate. Second, it is a technological leader, particularly in hot stamping (the technology of stamping metal into shapes at temperatures of around 900°C to create lighter and stronger, and thus safer, parts that offer the twin benefits of fuel economy and passenger safety. The company also maintains its lead through a network of more than 1,500 researchers in 13 R&D centers worldwide.
Gestamp's financial performance testifies its extraordinary success. Since 1997, when the company was founded, sales have risen by over 20 times. With the exception of a single year during the global financial crisis, sales have risen for 20 years in succession, propelled by organic growth and strategic M&A.
Racing up the value chain
Mitsui, meanwhile, has been providing steel to the car business since the 1980s. Over time, however, the business model—purchasing sheet steel from Japanese steel makers, cutting it into different sizes and delivering it to component manufacturers on a just-in-time basis—came under pressure. Mitsui decided to look for ways to secure a position where it had greater agency, could add more value and could get closer to the final assembly process.
The chance to do just that came around in 2013. Gestamp had been approached by a major European car maker to supply its expanding operations in the United States. But in order to successfully expand into a new continent, Madrid-based Gestamp, whose sales are mostly focused in Europe, recognized it would need a partner who was already firmly established in the United States and had local industry contacts. With a network of steel centers throughout the US supplying steel sheet to the US automobile industry, Mitsui was the perfect fit.
Deploying Mitsui's strengths
In January 2013, Mitsui acquired a 30% stake in the North and South American operations of Gestamp and immediately started exploring ways it could raise the value of the business. As a Japanese company, the most significant contribution Mitsui can make is to support Gestamp's efforts at expanding its business with Japanese auto manufacturers. Mitsui has contacts in the Japanese auto industry and is familiar with the Japanese way of doing business. Indeed, soon after the deal went through, Mitsui staff on secondment to Gestamp began winning large supply contracts with Japanese car manufacturers in North and South America.
In addition, Mitsui mobilized its wide range of different businesses to support Gestamp. As well as the obvious synergies with the Iron & Steel Products Business unit, other business units have an important role to play now that cars are made from variety of materials ("multi-materials" in auto-business jargon). Meanwhile, Mitsui is also piloting "smart factory" projects in Gestamp factories to boost manufacturing efficiency by leveraging the power of the Internet of Things.
Coming to Japan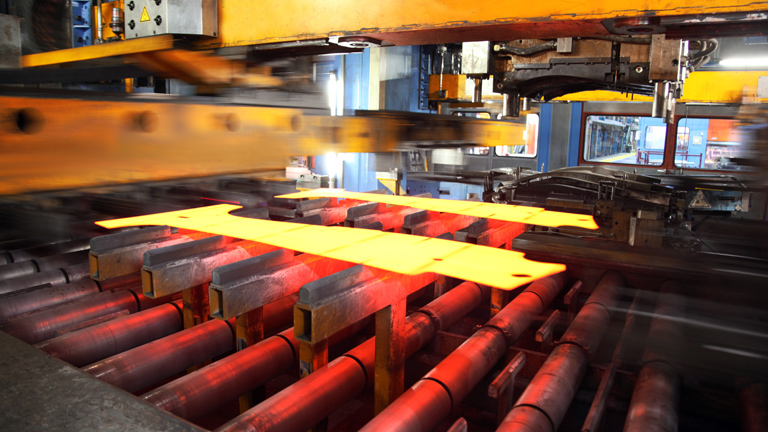 After nearly 3 years of collaboration in the Americas, Mitsui deepened its commitment to Gestamp with the acquisition of a 12.5% stake in the parent company in late 2016. As part of the tie-up, Mitsui undertook to further boost Gestamp's sales to Japanese car makers by helping to open the company's first hot stamping plant in Japan. Once again, Mitsui's different business units stepped up finding a suitable location for the plant and arranging the leasing of capital equipment. The Matsusaka plant, strategically located between Japan's three major auto clusters, opened in October 2018 to manufacture Body-in-White components (hoods, doors etc.).
This is a particularly opportune moment for Gestamp to set up shop in Japan. Traditionally, the big Japanese car makers have sourced components from within their own keiretsu industrial groupings. Recently, however, realizing that exclusive arrangements of this kind can actually stifle innovation, they are eager to work with outside suppliers. Coupled with the geographical proximity of the Matsusaka plant, this change in attitude should help Gestamp achieve its goal of raising the proportion of sales it makes to Japanese car manufacturers.
Moving up a gear
Mitsui's partnership with Gestamp has been a great success. Mitsui advanced from cutting steel sheet to designing and shaping parts, moved up the added-value ladder and got closer to the car manufacturers and the final assembly process. Gestamp got better access both to the Japanese auto industry and a range of new functions. Synergy between the two companies' complementary strengths no doubt contributed to the 40% rise in Gestamp's sales since Mitsui first invested in 2013.
And what of the future? No matter how the broad mobility sector evolves in the future, vehicles will still be physical objects constructed of steel and other materials. There will still be a premium on strength (for safety) and lightness (for environmental performance). In a changing industry, Gestamp and Mitsui are very much in the driving seat.