Mitsui & Co. (U.S.A.), Inc.
One Mitsui
Group Companies
Accountable Healthcare Staffing, Inc.
Accountable Healthcare Staffing is a distinguished market leader in the $14.6 billion U.S. supplemental healthcare staffing industry. Accountable's footprint spans 29 office locations across 17 states, enabling it to service healthcare facilities in all 50 states, and offer superior access to talent coast-to-coast. The company places healthcare professionals at nearly 2,000 clients that are comprised of major medical centers, community-based hospitals, outpatient clinics, sub-acute and rehabilitation hospitals, correctional and long-term care facilities. The company emphasizes contract placements, whether for 13-week travel assignments or multi-week local assignments, but also provides the flexibility of the per diem (by-the-day) model often sought by healthcare facilities and professionals. Each week, Accountable has over 1,500 healthcare professionals on assignment. Accountable also provides a complete workforce management solution to select clients, fulfilling critical healthcare provider needs across a variety of services at those healthcare facilities.

www.ahcstaff.com



Certis USA LLC
Certis USA is a leading manufacturer and distributor of a broad line of biopesticide products for specialty agricultural, horticulture, and home and garden markets. Certis USA products provide valuable solutions by meeting the challenges faced by today's growers who are seeking sustainable alternatives, resistant pest management and harvest solutions, and low pesticide residues for market flexibility and export accessibility.

www.certisusa.com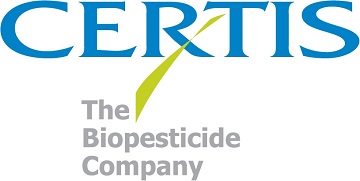 The Delta Companies
The Delta Companies is the leading physician and healthcare staffing firm in the United States offering permanent and temporary staffing solutions nationwide for physicians, physician extenders, allied, and therapy healthcare professionals. Visit Delta Physician Placement for more about permanent physician staffing services; Delta Healthcare Providers for more about allied healthcare staffing services, and Delta Locum Tenens for more about locum tenens staffing services.

www.thedeltacompanies.com



Ellison Technologies, Inc.
Ellison Technologies is one of the largest machine tool distributors in the U.S., representing 65% of the metal cutting market. With 15 locations to provide local support; our mission is to equip manufacturers to compete and win, both locally and globally. In addition to distributing the latest CNC machine tool technology; Ellison's team of over 300 industry experts provide its customers with superior engineering solutions, service and parts support, robotic automation and machine financing.

www.ellisontechnologies.com



Intercontinental Terminals Company LLC
Intercontinental Terminals Company provides safe and reliable terminal services to the petro chemical industry.

www.iterm.com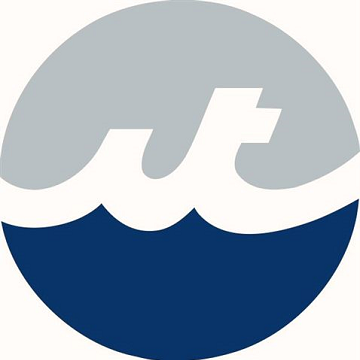 Kocide LLC
Kocide is the world leader in copper-based fungicide/bactericide products, protecting crops from disease. Copper-based products are Kocide's single focus. The company is experienced and dedicated to the advancement in technologies that have set the standards for copper-based products in the industry. The company's history is imbedded in businesses that have developed the Kocide products for more than 50 years and maintains a strong, reliable reputation with leading distributors and value-added resellers.

MBK Real Estate LLC
MBK Real Estate is an industry leader in real estate development, acquisition and operations through its three subsidiaries - MBK Senior Living, MBK Rental Living and MBK Industrial Properties. MBK Senior Living operates a growing portfolio of senior communities throughout the western U.S. offering Independent Living, Assisted Living and Memory Care. MBK Rental Living is an active developer of well-located multi-family apartment communities throughout California and MBK Industrial Properties represents the company's commercial holdings, providing state-of-art distribution facilities throughout the United States. MBK Real Estate and its subsidiaries are renowned for building award-winning properties and for its reputation in providing exceptional high standards throughout its senior living and residential communities.

www.mbk.com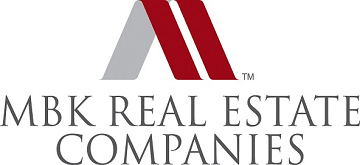 Mitsui Bussan Logistics Inc.
Established in Delaware in 1992, Mitsui Bussan Logistics Inc. (MBLI) provides Demand Chain Management (DCM) services to North American based convenience store operators and their upstream supplier and wholesale distribution partners. MBLI also provides fresh daily-to-store logistics services through its combined distribution center operations in Honolulu, HI.

www.bli.com



Mitsui & Co. Energy Marketing and Services (USA), Inc.
Mitsui & Co. Energy Marketing and Services (USA), Inc. (MEMS), a subsidiary of Mitsui & Co., Ltd. established in 2011, is an energy marketing and services company headquartered in Houston, TX. MEMS was formerly known as MMGS, Inc. when it began marketing Marcellus gas on behalf of Mitsui E&P (USA) LLC, another subsidiary of Mitsui & Co. MEMS currently concentrates in the marketing of natural gas, LNG (eg. exports from the Cameron LNG facility in Hackberry, LA), NGL, power and uranium, and is evolving to be the U.S. energy trading and marketing platform for Mitsui & Co. in North America.

https://www.mitsui.com/us/en/business/1214113_8221.html



Mitsui Foods, Inc.
Mitsui Foods, Inc. has been importing the finest staple and specialty food products from around the world since 1953. It is a company built upon a steadfast commitment to sourcing the best quality products, delivering trustworthy service, and creating business innovations to add real value for its customers and stakeholders, worldwide. Over the years, Mitsui Foods has grown to become one of the most prominent food and beverage enterprises, with global sourcing resources, distribution networks, logistics capabilities, and customer service expertise, second to none in the industry today. Founded as S. Schonfeld and Company in 1953, the company was acquired in 1971 by Mitsui & Co., Ltd., with a later name change to Mitsui Foods, Inc.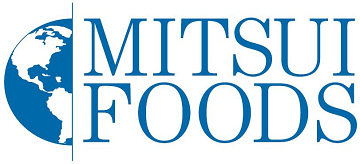 MKI (U.S.A.), Inc.
Founded in 1987, MKI (U.S.A.), Inc., the wholly-owned subsidiary of Mitsui Knowledge Industry Co., Ltd. (MKI), provides information and communication technology (ICT) services in the United States. MKI USA's comprehensive solutions include IT consulting, system development, service integration, IT infrastructure and operation & maintenance services in system and network integration. MKI USA is headquartered in New York and has three U.S. branches in Silicon Valley, Seattle and Houston.

Mitsui Plastics, Inc.
Mitsui Plastics, Inc. serves the plastic and chemical industries as a leading supplier and distributor of polymer materials, services, and solutions. With a product line that covers a diverse range of engineering and commodity grade resins, as well as polymer additives, minerals, and semi-finished goods, Mitsui Plastics offers a wide variety of material solutions, combined with global logistics capabilities and the highest level of personalized customer and technical services. The company has four U.S. offices: Mitsui Plastics headquarters in White Plains, NY, and branch offices in Detroit, Houston, and Los Angeles; plus, locations in Europe, Asia, and North and South America, in order to provide localized service to customers throughout the world. Mitsui Plastics, Inc. was established in 1988 as a subsidiary of Mitsui & Co. (U.S.A.), Inc.

United Grain Corporation
United Grain Corporation has been for nearly half a century the Pacific Northwest's premier grain exporter. The company consistently delivers high quality products, including wheat, feed grains and oilseeds to global customers, backed by its superior service from headquarters in Vancouver, WA. United Grain's Vancouver Export Terminal (VET) boasts the largest storage capacity on the U.S. West Coast at 220,000 metric tons (8 million bushels) with an annual handling capacity of 5 million tons. Over the decades through its locations across Washington, Oregon, Montana and the Dakotas, United Grain has forged strong relationships. Backed by adaptability and trust, United Grain Corporation bridges producers with global customers, supported by relationships and experience that ensure both support of customers and a lifeline to feed the world.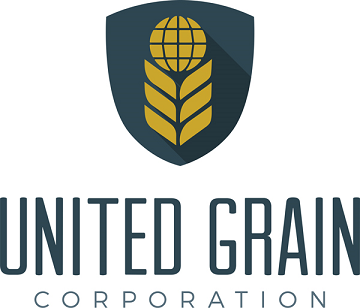 Westport Petroleum LLC
Westport Petroleum oil trading company provides services in the U.S. and major international markets.