Mechanisms to Facilitate Employee Participation
Donations
MGVP Matching Gift for 2016: Donations to Provide Scholarships Project in India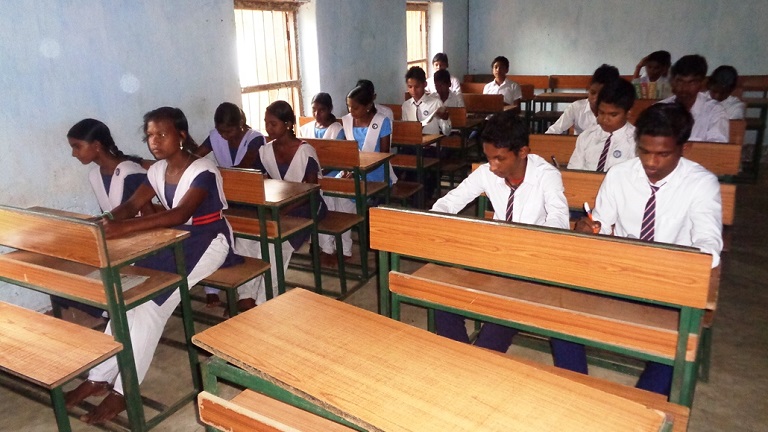 A total of 3,950 people participated in MGVP2016 (January 1-December 31, 2016), and donations amounted to ¥3,950,000. It was decided to donate these funds to a scholarship program in India run by Plan Japan, a public interest incorporated foundation.
Despite its rapid economic development in recent years, India still has a large population of impoverished people who are unable to access basic services, such as education and healthcare. There is increasingly serious inequality between the affluent and those who are unable to benefit from India's growth. For example, while four million people are expected to achieve middle-class status by 2020, 33% of people will continue live on less than US$1.25 per day.
In the State of Odisha, where the program will be implemented, school attendance has improved to 90% at the junior high school level and 75% at the senior high school level. However, there are some areas in which high dropout rates are an issue. Many children drop out of school due to economic factors or other reasons. Because their education is incomplete, these children are subsequently deprived of opportunities for employment and participation in society. We have therefore decided to support this project, the aim of which is to provide educational support for junior high school children from Scheduled Tribes, so that they can gain qualifications by completing their education up to 10th grade.
This program aligns with Goal 4 of the Sustainable Development Goals (SDGs), which is to "ensure inclusive and quality education for all and promote lifelong learning."
Plan International is an international non-governmental organization that is officially approved by and registered with the United Nations. Its goal is to create a world in which children can realize their innate potential through activities in 51 countries in Asia, Africa, and Central and South America. The organization has no religious or political affiliations.
As a member of the international NGO Plan International, Plan International Japan works to improve living environments for children living in extreme poverty through regional development projects in partnership with local communities in eight areas, including education, public health, water, and hygiene. (URL: https://www.plan-international.jp/english/)
| | |
| --- | --- |
| Project duration | May 2017-June 2018 |
| Participants in matching gift program | 3,950 |
| Amount donated | ¥3,950,000 (¥1,000 per participant) |
| Recipient | Plan International Japan |