Action Based on Employee Participation
Mitsui Global Volunteer Program
The MGVP was initiated in October 2009 with the idea of engaging in social contribution activities which bring employees together.
MGVP Matching Gift
The company makes donations in proportion to the number of employees who take part in voluntary activity.
Period of tabulation: January-December each year
Amount of contribution: Number of participants×1,000 yen.
Donee: Based on voting by volunteer activity participants for the following social contribution categories
International exchange and cooperation, Education, social education, Social welfare, Health, medicine, Human rights, Others (freely selected by participants)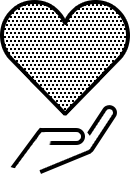 MGVP Matching Gift Number of participants in 2018
4,218
Volunteer Month
With the aim of bringing employees together through volunteer activities, November each year is declared Global Volunteer Month, during which each donation through the MGVP Matching Gift is automatically doubled and various activities, talks, and other events are planned and staged.