Social Contribution Activities
Human Resources Development
We provide a variety of learning opportunities to develop talents leading to new value creation.
Mitsui SASUGAKU Academy
Mitsui launched the SASUGAKU Academy (education for sustainable development) in 2014, which helps children to develop their ability to create a sustainable future. The course consists of a five-day program for children in the upper grades of elementary school in Japan, and is implemented every year using our global business activities as teaching materials.
This sustainability education initiative has attracted considerable attention from academia through various conference presentations, and has been lauded as a progressive example of Education for Sustainable Development (ESD). Mitsui received the Corporate Youth Experience Promotion Award of Japan's Ministry of Education, Culture, Sports, Science and Technology for the fourth consecutive year, and in the fiscal year ended March 2020, we received the highest award, the Minister of Education, Culture, Sports, Science and Technology Award.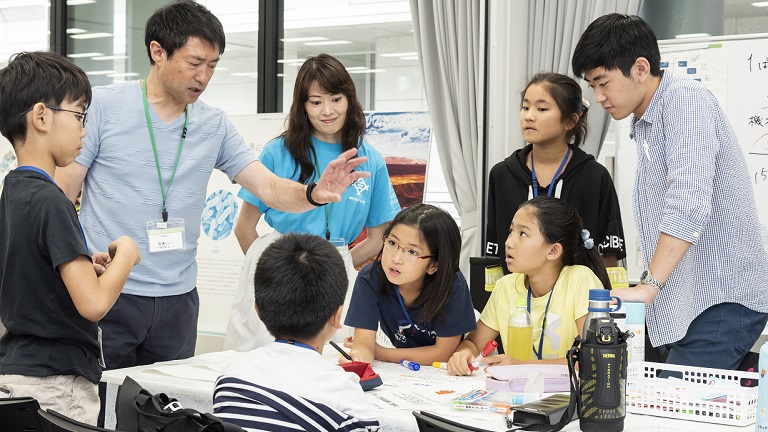 Supporting Human Resource Development for Future Generations through Scholarship Schemes
Supporting Overseas Students through the Mitsui Bussan Trade Promotion Foundation
The Mitsui Bussan Trade Promotion Foundation was established in 1927 under the chairmanship of the company's first president, Takashi Masuda, to commemorate the 50th anniversary of the former Mitsui. The foundation ceased to operate with Mitsui's dissolution at the end of the war, but was reactivated in 1989 and continues its work today. In addition to hosting trade research conferences, the foundation nowadays also promotes international exchange and provides support to overseas students at universities in Japan. The support had been provided to the students from Asian countries.
The cumulative total of scholarship recipients has reached 383.
Mitsui Bussan Scholarship Program for Indonesia
Mitsui has built a close relationship with Indonesia through its business. Aspiring to build even stronger ties between Japan and Indonesia, we established the Mitsui-Bussan Scholarship Program for Indonesia in 1992 to support exceptional individuals who will someday contribute to the further development of their country.
Mitsui has worked in partnership with local organizations to provide scholarships to selected high school students in Indonesia. The students receive support for five-and-half years, enabling them to start from a Japanese language program and to graduate university in Japan. Of the 46 students who have received scholarships, around half have been recruited by Japanese companies, and serve as bridges between Japan and Indonesia.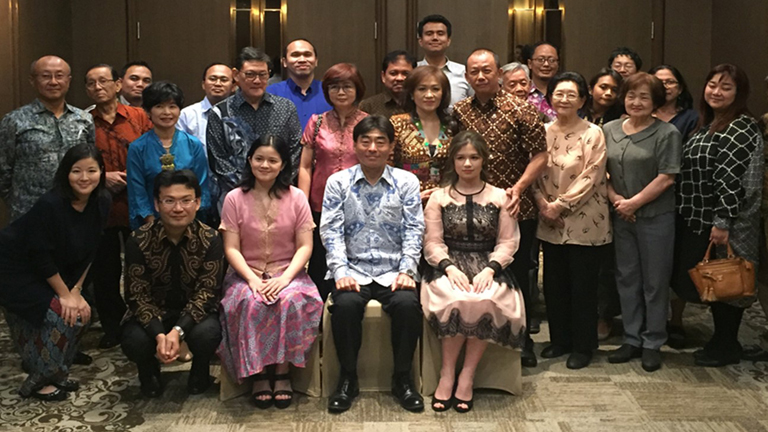 Mitsui also provides scholarships to university students in Mozambique. Further, Mitsui operates a scholarship program through the Mitsui USA Foundation.
---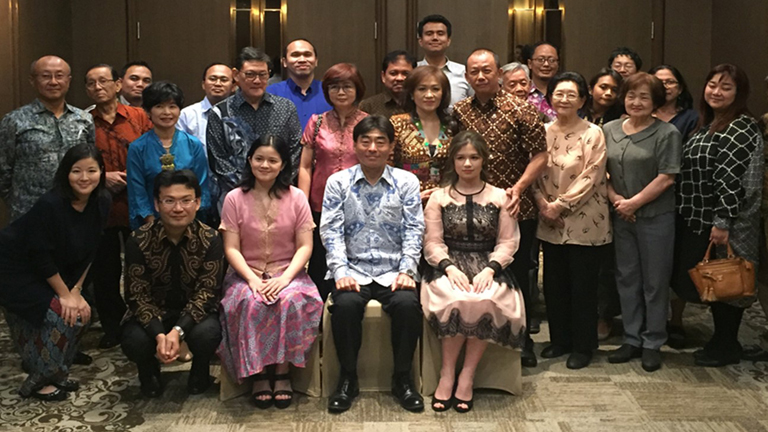 Contributing to Global Human Resource Development through Mitsui-Endowed Lecture Programs at Overseas Universities and Training in Japan
We have worked to foster reciprocal understanding with young people in the next generation and to engage ourselves in activities for promoting international exchange. We aim to contribute to the creation of brighter futures in countries and regions, where Mitsui has business activities.
Mitsui-endowed Lecture Programs at Overseas Universities
Mitsui has endowed lecture programs in the United States, China, Myanmar, and Poland.
---
Contributing to Global Human Resource Development through Training in Japan
In 1971, Mitsui & Co. (Australia) Ltd. established the Mitsui Educational Foundation with the aim of bringing about greater mutual understanding and friendship among Japanese and Australian youth, while contributing to stronger ties between the two nations. Every year, the foundation selects 8 students from universities across Australia to send on a three-week study tour of Japan. The young visitors to Japan have shown a keen interest in learning about a wide range of topics and have been given opportunities while in Japan to visit universities and other educational facilities, companies, factories, and sites that play a significant role in Japan's history and culture. The foundation also offers other opportunities for the participants to learn more about Japan, including placements with homestay families where the students are able to experience Japanese lifestyles firsthand, and chances for them to spend two days with university students who are bound for careers at Mitsui.
As of 2019, the Mitsui Educational Foundation program has welcomed 388 students to Japan over the 48 years since it was first established.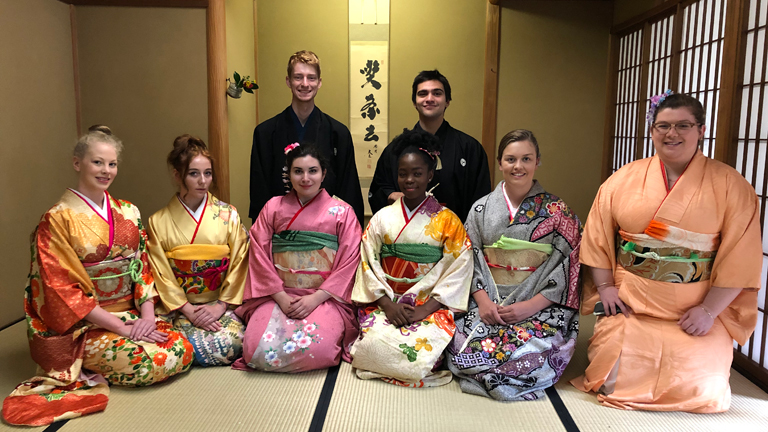 In Russia, since 2015, Mitsui has conducted a Japan studies program for students of several universities, including St. Petersburg University. We have made arrangements for them to visit our bases in Japan, such as the Chubu Office, as well as our business partners' sites.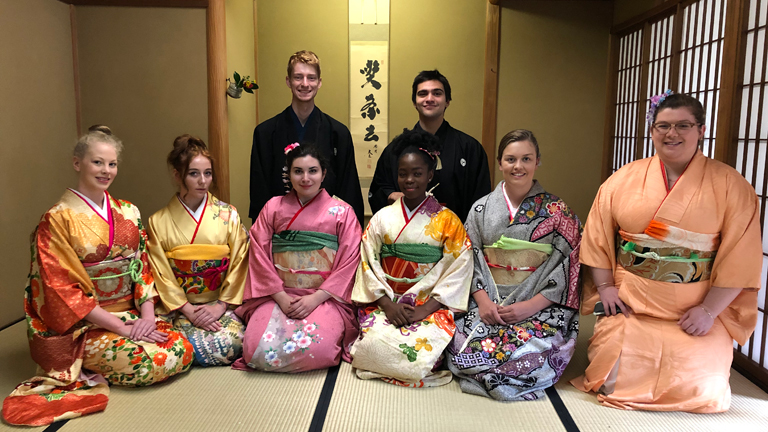 TOMODACHI-Mitsui & Co. Leadership Program
Mitsui has participated in the TOMODACHI Initiative, a public-private partnership program led by the U.S. government and U.S-Japan Council to foster the development of young leaders for the next generation, since the foundation of the initiative.
In 2013, we have launched the TOMODACHI-Mitsui & Co. Leadership Program, through which 20 selected young leaders working in Japan and the United States are given the opportunity to visit each other's countries. With the program themes of leadership, innovation, and the entrepreneurial spirit, participants broaden their perspectives and knowledge as next-generation global leaders through site visits and dialogues with top executives from the government and industrial sectors and with young leaders. Furthermore, we encourage potential leaders in the three prefectures affected by the Great East Japan Earthquake of 2011 to participate in the Japanese delegations with the aim of developing leaders who can drive the reconstruction process. We also create opportunities for networking with American delegations visiting the earthquake-affected areas. Through these activities, we aim to foster exchange in relation to disaster reconstruction activities, promote local cultures, and tackle various issues, such as the promotion of inbound tourism and revitalization of industry, supporting the recovery of earthquake-affected communities.
A cumulative total of 139 young leaders have participated in the Japanese and American delegations in the past seven years.
---