Disaster Relief Activities
Our Response to the Great East Japan Earthquake
Support Projects
Sendai Umino-Mori Aquarium
Mitsui & Co., together with Kamei Corporation, Yokohama Hakkeijima Inc., Yurtec Corporation, Kahoku Shimpo Publishing Co., Sendai Mitsukoshi Ltd., and the Organization for Promoting Urban Development, opened the SENDAI UMINOMORI AQUARIUM on July 1, 2015. Located in Takasago Central Park in the hinterland of Sendai Port, the new facility is one of the largest aquariums in the Tohoku region. The aquarium exhibit has approximately 100 display tanks and provides enticing exhibit content on the Tohoku region's rich marine environment and marine creatures, as a symbol of recovery. By showing Tohoku's strength in moving toward the future, we aim to provide an aquarium that brings about a bond among visitors, where visitors can feel a sense of courage and vitality.
---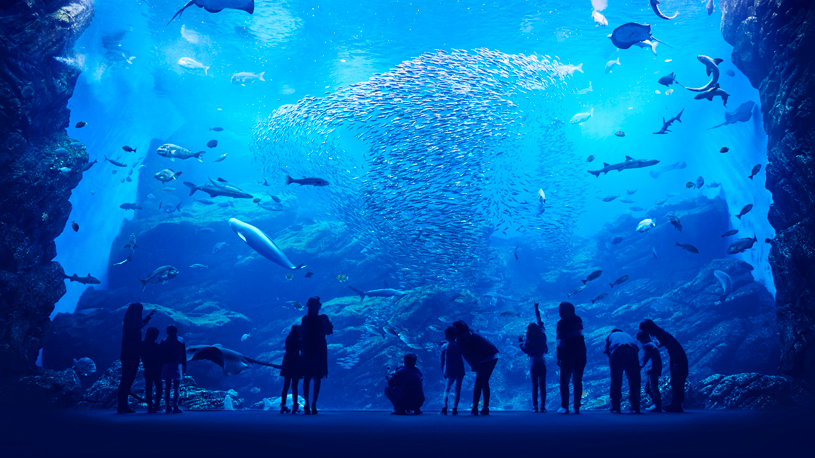 Kesennuma Shishiori Processing Cooperative Association
Since 2012, Mitsui & Co. and Sumitomo Corporation have been jointly providing support in collaboration with the Miyagi Prefectural Government, Kesennuma City, and the local Chamber of Commerce in order to contribute to the reconstruction of the seafood processing industry, a core industry in Kesennuma City. The Kesennuma Shishiori Processing Cooperative Association was established by seafood processors in the northern part of Shishiori District in Kesennuma City to achieve efficient operation and expand sales routes. After completing a new office building, cold storage warehouse, and seawater sterilization facility in 2015, new processing facilities were built by the member companies of the said association by the end of 2018 and have been stably operated. In addition to expanding sales to Mitsui & Co. group companies, Mitsui & Co. is also working to develop new sales routes in Japan and overseas, particularly in Southeast Asia, through its integrated food wholesale business. We will continue to work to ensure the stable operation and further development of the seafood processing industry in the Tohoku region.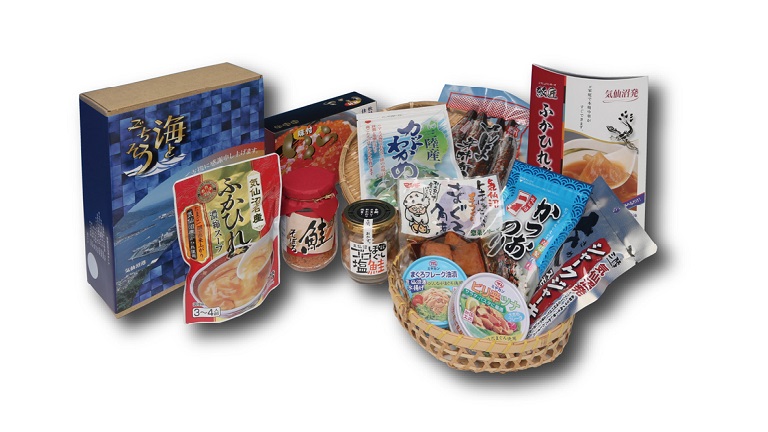 Mitsui & Co. Environment Fund
We have contributed to restoration in a wide range of fields, such as high school students' test of the practicality of fish farming by utilizing hot springs water and geothermal energy in Fukushima, organizing a camping activity for the children who live in the affected area, encouraging tourism for the revival of Tohoku regions, and promoting the study of regional reconstruction and development through recycling-based agriculture using community resources in Fukushima.

Note: The Mitsui & Co. Environment Fund is scheduled to close in 2022.
---
Announcement of Mitsui & Co. Environment Fund Closure and Launch of New Fund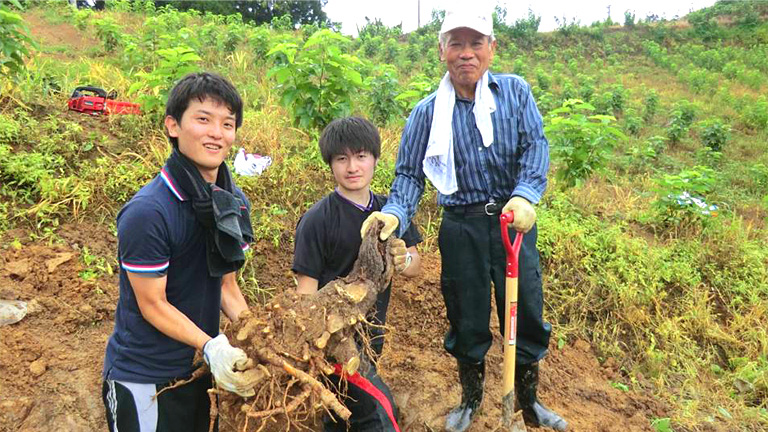 Support for the English Conversation Class Project for Junior High School Students in the Town of Onagawa, Miyagi Prefecture
Among the three prefectures that suffered the most damage as a result of the Great East Japan Earthquake, the town of Onagawa in Miyagi Prefecture lies in the region that had the highest percentage of homes destroyed and the highest rate of population declined due to the tsunami. Roughly 50% of its elementary and junior high school population still lives in temporary housing.
Katariba, a certified non-profit organization that operates its afterschool "Collaborative School" in the disaster-stricken area, provides educational guidance and psychological care to children who lost their homes to the tsunami, resulting in a situation where they must live in temporary housing and no longer have a calm environment in which to study.

Mitsui & Co. provides long-term assistance to help overcome educational challenges faced by people in disaster-affected areas, endorses the Collaborative School initiative geared toward the development of future leaders who will play a role in reconstructing the Tohoku region, and has been supporting the English conversation class project for junior high school students since 2014.

Children at the Collaborative School are taught practical English through weekly Skype-based English conversation lessons, and furthermore broaden their horizons by taking part in short-term study abroad programs during their summer vacations.
In 2014, Mitsui & Co. employees participated as teachers in the career education class, another aspect of its curriculum, and spoke about what they themselves had learned through their own experiences living overseas. In this way, students were provided with opportunities to imagine how they can connect with the world through activities where teachers and students work together to imagine their own future, making use of English they have learned.
---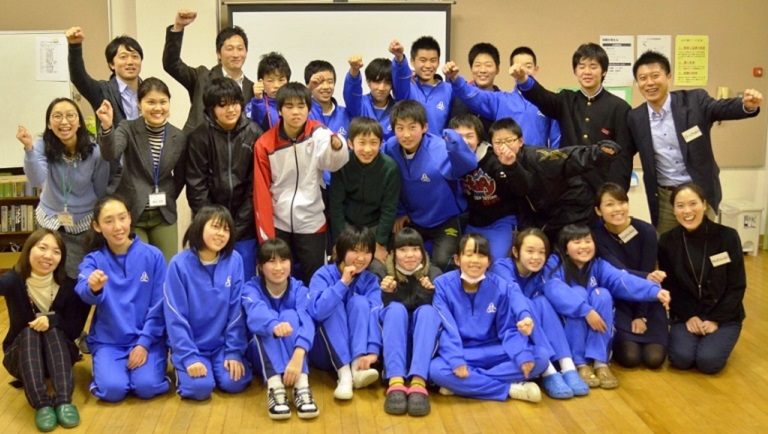 Implementation of "Visiting Lecture Project" Based on the BS Channel 12 Reconstruction Support Documentary "Textbook for Our Future — For Our Children"
Over almost five years since the immediate aftermath of the Great East Japan Earthquake, Mitsui & Co. has been supporting production and broadcasts of the documentary series "Textbook for Our Future — For Our Children" aired by BS 12ch TwellV, which is a television broadcaster operated by Mitsui & Co.'s subsidiary. Focusing on the theme "the Present, Challenges, the Future" with respect to disaster-stricken areas starting from immediately after the 3.11 earthquake and tsunami, the episodes feature commentary by people active in the region while conveying how they are working together in efforts to overcome hardships ensuing in the aftermath of the unprecedented disaster.

While broadcasting of the series came to an end in March 2016, the "Visiting Lecture Project" which came from the series continued until March 2019. The "Visiting Lecture Project" was launched in 2014 with the aim of encouraging children who had experienced the disaster to take an interest in planning their futures and providing them with opportunities to take action towards their goals and engage in activities for the community. A textbook is prepared each year featuring twelve individuals from among roughly 300 people that have been profiled in the documentary series thus far. Then, members of the Recovery Assistance Media Team who have been conducting interviews for the documentary, along with people who have actually appeared in the series, travel to classrooms where they act as teachers for the day by holding classes centered on the theme of "nurture a zest for living" for children who will play a future key role in the reconstruction of the Tohoku region.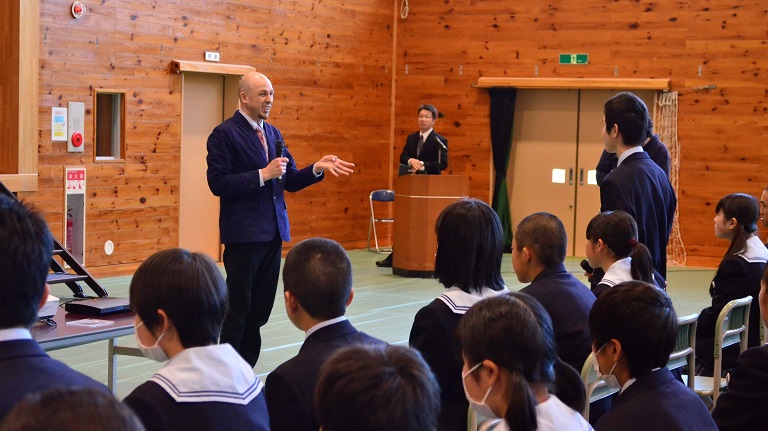 Donation to scholarship fund for orphans of fallen firefighters
Mitsui contributed a total of ¥65 million over the four years from 2012 to 2015 to a scholarship fund, established by Shoubou Ikueikai, a public interest incorporated foundation, for orphaned children of firefighters killed while responding to the Great East Japan Earthquake. Countless emergency responders affiliated with fire departments lost their lives in the line of duty while engaging in relief and rescue operations in the disaster zone in the immediate aftermath of the calamity, with many leaving behind children. This scholarship provides support for those children to help them achieve their dreams for the future and expand their potential.
As of May 2015, the total amount needed for the scholarship fund had been secured and Mitsui & Co. had successfully fulfilled its responsibilities in respect to the scholarship project.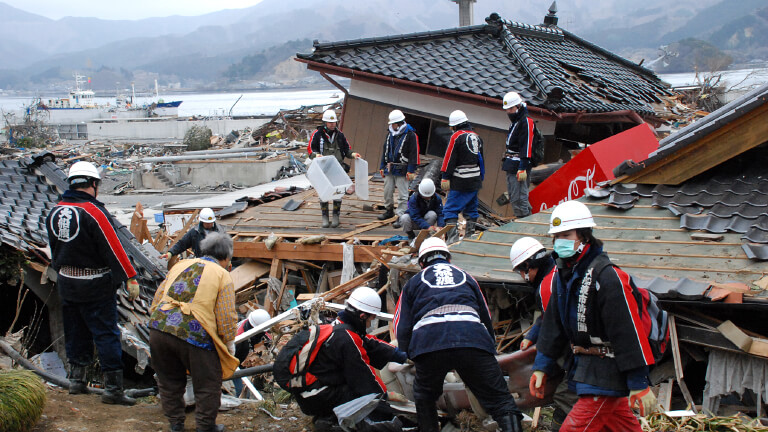 Responses implemented during the year after the disaster
Immediately after
On March 12, immediately after the earthquake struck, we earmarked ¥400 million in support funding and promptly launched efforts to restore the stricken region and offer emergency assistance to the people affected. We sent solar LED lanterns, food supplies, disinfectants, and other items to evacuation centers and contributed monetary donations to aid other quick-response efforts to assist the affected region. We extended our support efforts to include Mitsui operations throughout Japan and overseas, calling for donations to the stricken region from affiliated companies and overseas subsidiaries.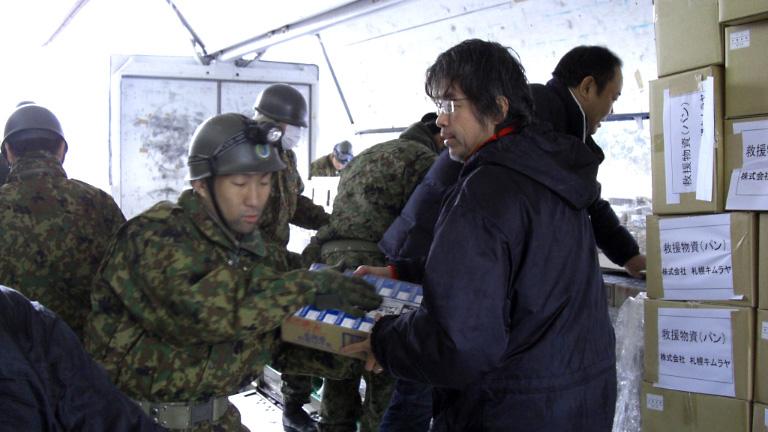 5 months later
In August, we raised the amount earmarked for support funding to ¥800 million, based on the support needs of the stricken region. In addition, we contributed lumber from our Company-owned forests for the construction of a temporary library in the city of Rikuzentakata, in Iwate prefecture, a move designed to foster communication among children and provide books for them to read.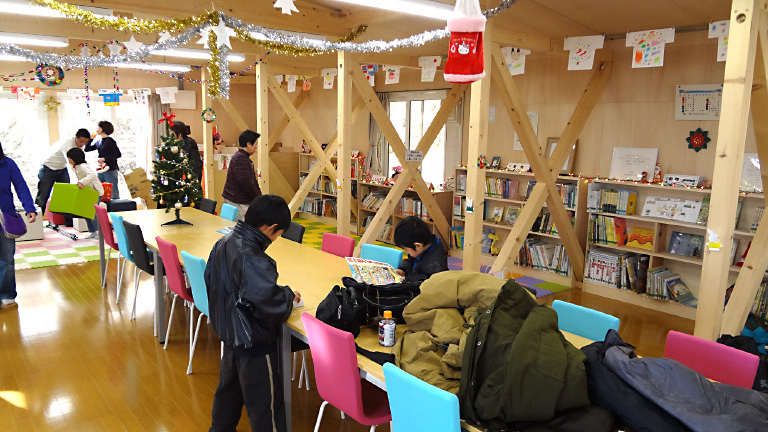 Employee and director-led volunteer program
Employees and directors also took part in voluntarily support activities. A donation drive raised ¥52 million in monetary donations, and some 1,000 people participated in volunteer activities, which are ongoing.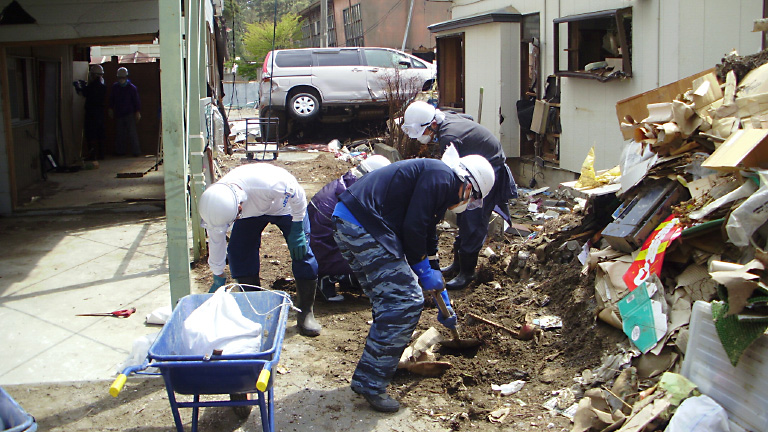 Investment participation projects
In addition to stepping up our efforts to supply the Tokyo and Tohoku electric power companies with crude oil and low-sulfur heavy oil, we increased our supply of liquefied natural gas (LNG), chiefly from projects in which we participate.