Activities by Region
Asia
Mitsui-Bussan Scholarship Program for Indonesia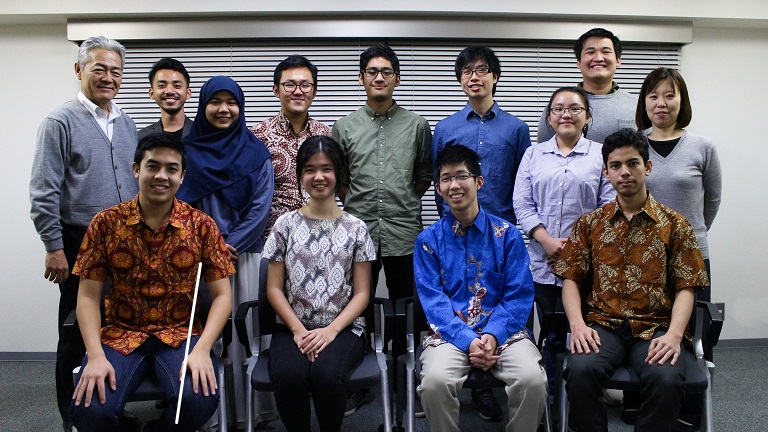 Our relationship with Indonesia reflects the culmination of many years of conducting business with the nation. Aspiring to build even stronger ties between Japan and Indonesia, we established the Mitsui-Bussan Scholarship Program for Indonesia in 1992 to support exceptional individuals who will someday contribute to the further development of their country.
A distinguishing feature of the scholarship is that, rather than targeting international students already studying in Japan, it is awarded instead to high school students in Indonesia who are excellent in both performance and personality and show a strong desire to study in a Japanese university, providing such recipients with support for their studies and living expenses for five and a half years, including the time needed to prepare for university entrance exams. Selected on the basis of test and interview results, recipients of the scholarship come to Japan after graduating from high school. They initially spend one and a half years learning Japanese and studying for university entrance exams. They then take university entrance exams for the university faculties/departments that they hope to enter, and subsequently begin attending university after passing the respective exams.
This scholarship program goes beyond providing financial backing; it also involves fine-tuned support extending to care for the psychological needs of recipients. For instance, staff members affiliated with the program meet with recipients monthly to check on their studies and living situations, and also create opportunities for recipients to interact with other current recipients and former recipients who have already graduated.
The scholarship program has thus far seen the successful graduation of 32 former recipients, and currently provides support to 12 individuals. We remain committed to this and similar initiatives even beyond Japan and Indonesia that further educational opportunities for individuals who are poised to play a role on the global stage.
Mitsui-Bussan Scholarship Program for Indonesia Prospectus
Secretariat Office in Indonesia Japan Graduate's Association of Indonesia "PERSADA"