Mitsui & Co. (Australia) Ltd.
Energy
Mitsui is involved in several stages of the energy value chain, including exploration, development, production, marketing and trading of energy products.
Mitsui's energy investments are managed by holding companies Mitsui Resources Pty. Ltd. and Mitsui E&P Australia Pty Ltd.
Mitsui Australia's Coal Division team specialises in trading coal products and capturing new business opportunities.
Mitsui's oil and gas investments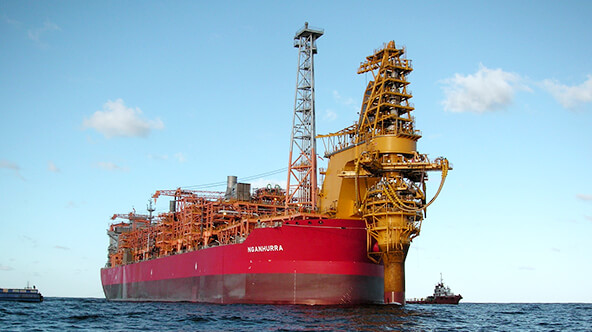 Mitsui has investments in oil and gas projects, and trades and markets a number of fuel products.
Mitsui E&P Australia has interests in four producing oil and gas projects in Australia.
Mitsui is also an investor in Western Australia's North West Shelf liquefied natural gas (LNG) project, through a 50:50 joint venture with Mitsubishi Corporation (Japan Australia LNG Pty Ltd). Our joint venture holds a one-sixth stake in the project.
Mitsui's coal investments
Mitsui began investing in coal mines in the 1960s and since then has steadily expanded its investment portfolio. Today, our group company Mitsui Resources Pty. Ltd. has interests in seven projects across Queensland and New South Wales, which produce thermal coal and coking coal.
Mitsui also has a 20 per cent equity stake – through its shareholding in BHP Mitsui Coal (BMC) – in the Poitrel and South Walker Creek mines in Queensland's Bowen Basin. These mines produce pulverised coal injection (PCI) coal and coking coal.
Our Coal Division team trades coal between Australia and Japan, and markets this coal to major Japanese steel mills, power utilities and general industries. The team also facilitates coal-trading transactions with other Asian nations, where demand for Australian coal is growing.
The team provides valuable market intelligence to existing and potential overseas customers about developments in Australian and international coal industries.
Callide Oxyfuel Project
Mitsui invested and participated in the Callide Oxyfuel Project in Central Queensland, a public-private collaborative initiative by Japan and Australia to promote carbon capture and storage.
The Callide Oxyfuel Project involved retrofitting oxyfuel and carbon capture technology to the Callide A Power Station in Queensland and testing the technology under 'live' power station conditions for more than two years. The demonstration of the technology was completed successfully in March 2015.
The engineering and commercial knowledge gained through this trial will be used in feasibility studies for the future deployment of the technology, that when combined with geological storage, has the potential to almost completely eliminate C02 emissions from coal fired power stations.