Mitsui & Co. (Australia) Ltd.
Our Business
Mineral & Metal Resources
Mineral & Metal Resources
In Australia, Mitsui has investments in iron ore, coal, and scrap metal recycling projects. We are also expanding our trading and investment activities into the non-ferrous metals industry.
Mitsui's iron ore investments
Mitsui has been involved in Australia's iron ore industry since the 1960s. We were among the first companies to establish operations in the Pilbara region in Western Australia, and we currently have investments in several iron ore mines.
Group company Mitsui Iron Ore Development has a 33 per cent stake in the Robe River joint venture, which is operated by Rio Tinto. We also have a 7 per cent stake in four iron ore projects with BHP; the interests are held by Mitsui Iron Ore Corporation, Mitsui-Itochu Iron and Mitsui & Co. Iron Ore Exploration & Mining Pty Ltd.
These Western Australian iron ore projects enable us to deliver quality iron ore to growing Asian economies and contribute further to Australia's economy.
---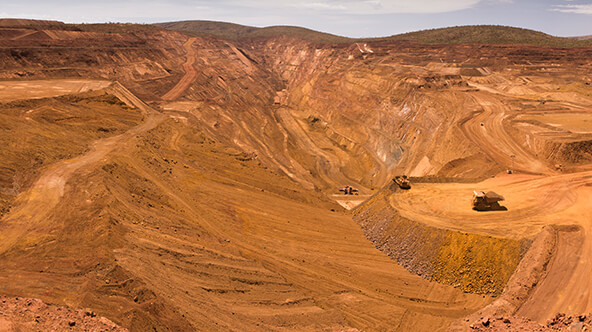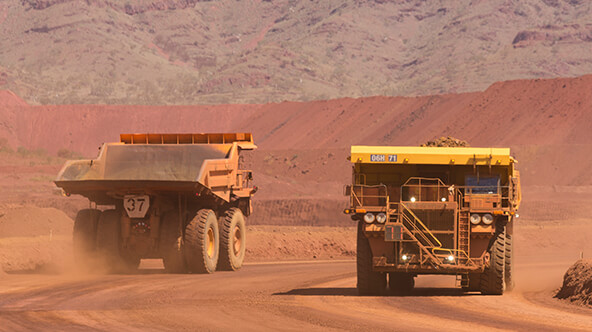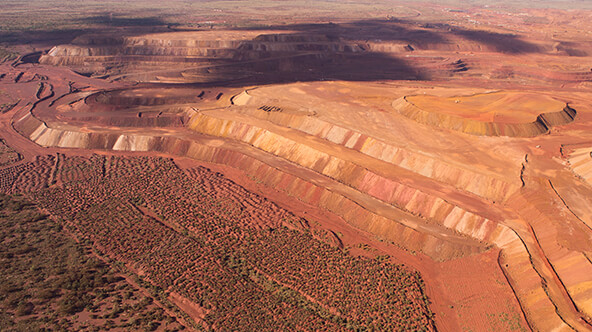 Mitsui's coal investments
Mitsui was the first Japanese company to invest in Australian coal mines in the 1960s and since then it has steadily expanded its investment portfolio. Today, our affiliate company Mitsui Resources Pty. Ltd. has interests in seven projects across Queensland and New South Wales, which produce thermal coal and coking coal.
Mitsui also has a 20 per cent equity stake – through its shareholding in BHP Mitsui Coal (BMC) – in the Poitrel and South Walker Creek mines in Queensland's Bowen Basin. These mines produce pulverised coal injection (PCI) coal and coking coal.
Expanding our investments in the metals industry
Mitsui is pursuing investment and marketing opportunities in several non-ferrous metals including copper, bauxite, nickel, manganese, alumina, and rare metals. This will lead to us supporting our strategic partners and valued customers in the procurement of raw materials.
Investing in metals recycling
Mitsui believes recycling is vital to addressing the world's environmental challenges. As global demand grows for finite resources, the importance of recycling will only increase.
In 2007, we acquired a stake in Sims Metal Management, a global leader in metals and electronics recycling. We are the largest single shareholder in the company.
Headquartered in New York and listed on the Australian Securities Exchange, Sims Metal Management has more than 250 locations across five continents.