Mitsui & Co. (Australia) Ltd.
Group Companies
Shark Bay Salt
Shark Bay Salt Pty Ltd (SBS) is a wholly owned subsidiary of Mitsui. It owns and operates two salt fields – Shark Bay and Onslow – in Western Australia.
The Shark Bay salt field, located around 830 kilometres north of Perth, began operations in 1967. In 1973, Mitsui entered into a joint venture with Shark Bay Salt, and in 2005 acquired 100 per cent of the project, forming SBS.
In 2006, Mitsui acquired the Onslow salt field. This site is located 530 kilometres north of Shark Bay and began shipment of salt in 2001.
Salt (sodium chloride) is an industrial chemical extracted from the sea by solar evaporation, and is a fundamental product in chemical and food-related applications. Traditionally used as a preservative in the food manufacturing industry, salt is also the key raw material for chlor-alkali factories that produce caustic soda (sodium hydroxide), chlorine and soda ash.
Mitsui's two salt farms produce some of the highest quality solar marine salt (sea salt) in the world. Our fields are also ideally located to export bulk shipments to Asian markets.
Mitsui is committed to running sustainable, profitable and environmentally responsible salt fields. Our goal is to be a reliable and competitive supplier of salt to the Asian market well into the future.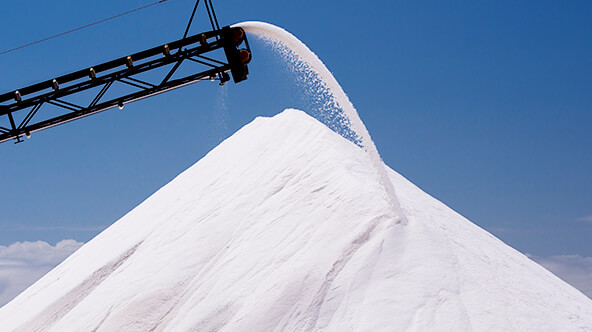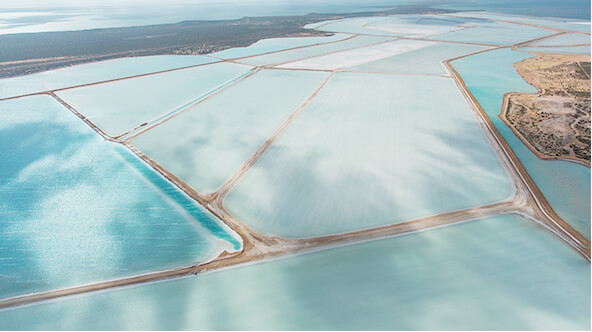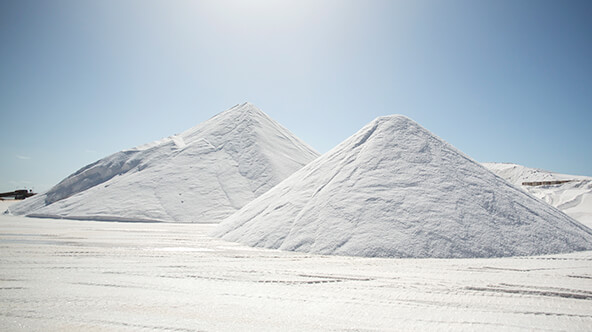 Projects
Shark Bay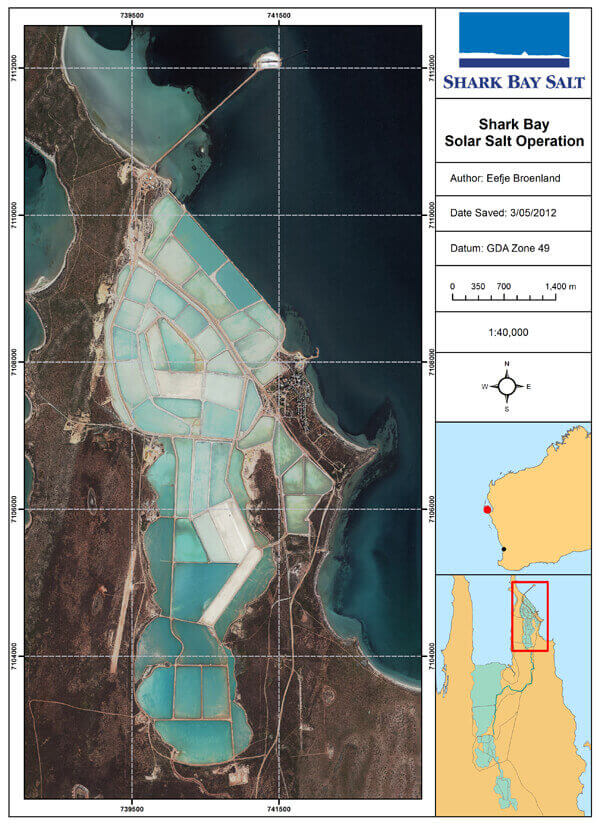 View Large photo(PDF 407KB)
The Shark Bay site produces around 1.3 million tonnes of salt every year.
Shark Bay salt is derived from protected, pristine seawater in an area that experiences extremely low rainfall and extended periods of sunshine. These are major natural advantages and result in the purest grade of salt in the world.
Shark Bay salt is sold in some industrial markets but is predominantly used in high-end food markets in Japan and other Asian countries. Food manufacturers value its distinctive texture and purity.
Onslow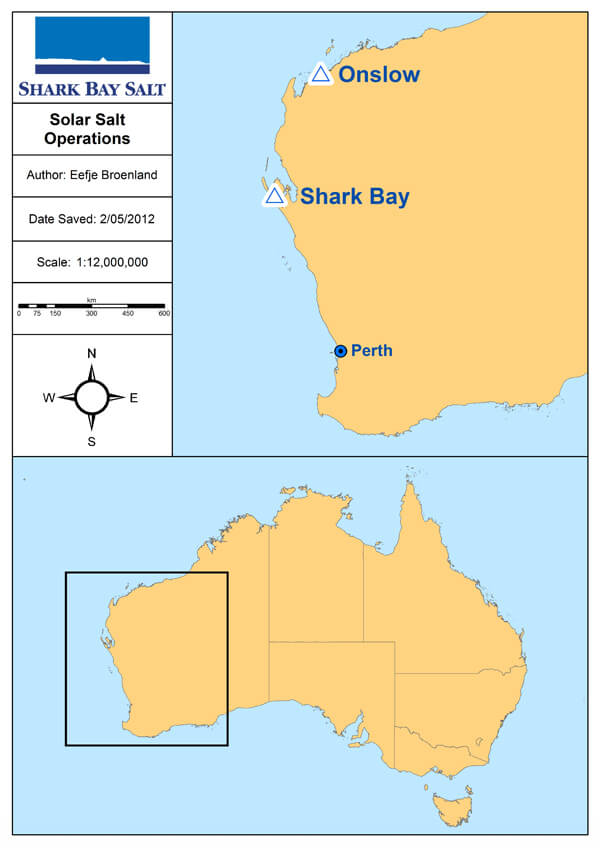 View Large photo(PDF 397KB)
With a production capacity of around 2.7 million tonnes a year, the Onslow salt field provides a steady supply of salt to major chlor-alkali manufacturers in Japan and other Asian countries. It also supplies salt to some food processing markets across Asia.
The Onslow port is large enough to berth ships up to 55,000 DWT, which makes it an ideal exporter for customers that require larger quantities of salt.
For further information please refer to the Shark Bay Salt Website - www.salt.com.au.
Shark Bay
Onslow
Production capacity
1.3 million tonnes
2.7 million tonnes
Pond area
7,000 hectares
8,600 hectares
Port capacity
45,000 DWT
Depth 10 metres
55,000 DWT
Depth 13 metres
Further Information
For further information please refer to the Shark Bay Salt Website - www.salt.com.au.