Mitsui & Co. (Australia) Ltd.
Steel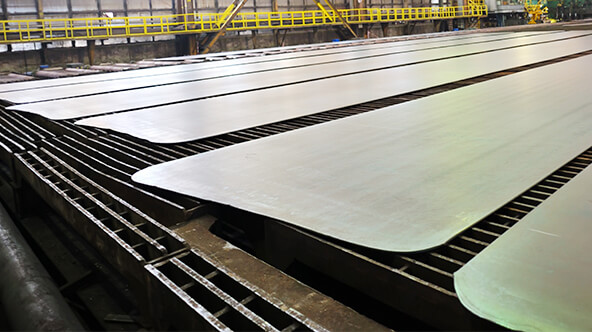 Mitsui Australia's Steel Division supplies steel products to manufacturers, and for infrastructure projects and major resources projects across Australia.
We provide electrical steel, coated steel, steel plate, steel pipes, stainless steel, cold-rolled coils and rail.
Mitsui's relationships with steel mills in Japan, Asia and Europe enable us to source quality steel products at competitive prices for our customers.
We can procure and package steel products from multiple suppliers, handle all logistics requirements for large volumes of steel products, and manage coating works outsourced to overseas third-party providers.
In 2012, Mitsui Australia won a contract to supply steel pipe for INPEX Ichthys's LNG project in the Browse Basin, located off the coast of Western Australia. This is one of Australia's largest LNG projects, and requires an 885-kilometre pipeline to connect the undersea gas field to the processing and export facility in Darwin.
Mitsui supplied 400,000 metric tonnes of steel pipe, which is 60 per cent of the total volume needed to build the pipeline. Mitsui also managed all pipe-coating work, contracting global pipe-coating manufacturer Bredero Shaw to undertake this work at its Indonesian and Malaysian facilities.