Sustainabilty Management
Participation in Initiatives
United Nations Global Compact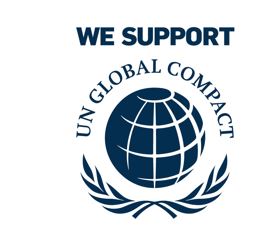 The United Nations Global Compact is a set of voluntary action principles for corporations proposed by former UN Secretary-General Kofi Annan at the World Economic Forum held in Davos, Switzerland in January 1999. He proposed a means to harness the creative powers of the private sector to fulfill the wishes of underprivileged people and meet the needs of future generations. It is neither a regulatory means nor a legally binding code of conduct, but rather a strategic policy initiative that encourages corporations to come together as global citizens to solve the various problems that could arise as a result of economic globalization. Participating corporations are asked to support and put into practice ten universally accepted principles in the areas of human rights, labor, environment, and anti-corruption. As of July 2021, over 17,700 corporations, labor unions, and civil society organizations from around the world are participating in the UN Global Compact.
Mitsui & Co. signed and pledged its support for the UN Global Compact in October 2004. As a signatory of UN Global Compact, Mitsui complies with the Global Compact as part of its own corporate guidelines, and pursues SDGs on a global group basis.
We participate in working groups of Global Compact Network Japan, such as the Human Rights Due Diligence (HRDD) Working Group.
Support for the UN Global Compact
In October 2004 Mitsui & Co. signed and pledged its support for the UN Global Compact. Mitsui has been participating in this initiative as a signatory of the UN Global Compact and is complying with the principles as part of its own corporate guidelines. Currently Mitsui conducts a companywide survey every other year in order to check compliance with the UN Global Compact principles and is working to comply with and practice the principles on a global group basis.
As well as engaging in activities geared toward observing "Ten Principles of the UN Global Compact", we will advance various initiatives that contribute to realizing the UN Sustainable Development Goals (SDGs) through our business activities.
Kenichi Hori
Representative Director
President and Chief Executive Officer
Ten Principles of the UN Global Compact
Human Rights
Businesses should support and respect the protection of internationally proclaimed human rights; and
make sure that they are not complicit in human rights abuses.
Labor
Businesses should uphold the freedom of association and effective recognition of the right to collective bargaining;
the elimination of all forms of forced and compulsory labor;
the effective abolition of child labor; and
the elimination of discrimination in respect of employment and occupation.
Environment
Businesses should support a precautionary approach to environmental challenges;
undertake initiatives to promote greater environmental responsibility; and
encourage the development and diffusion of environmentally friendly technologies.
Anti-corruption
Businesses should work against corruption in all its forms, including extortion and bribery.
Sustainable Development Goals (SDGs)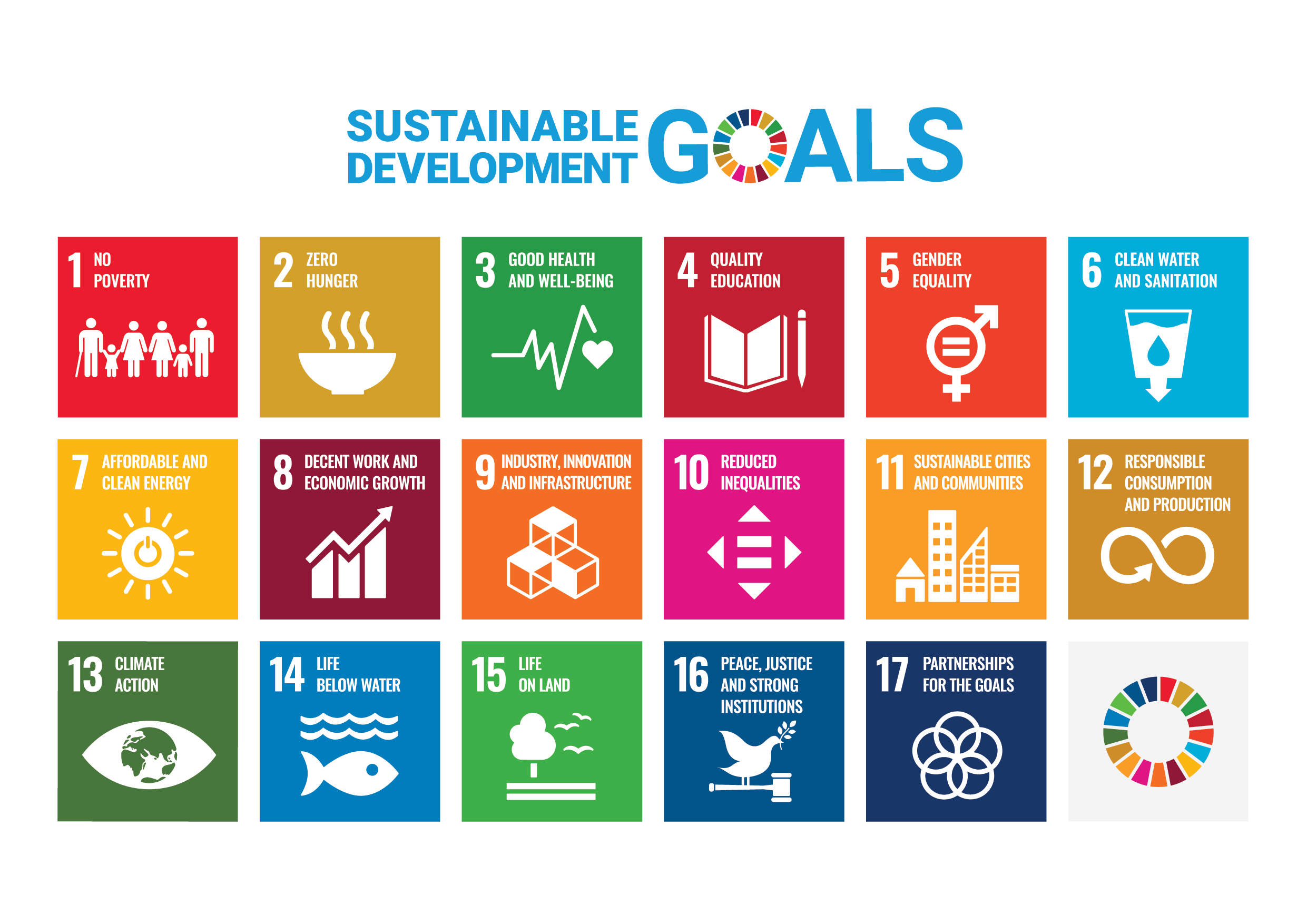 The United Nations Sustainable Development Goals (SDGs) define global sustainable development priorities and aspirations for 2030, with 17 goals and 169 targets. The SDGs call for action to end poverty and create a life of dignity and equality of opportunity for all, with consideration given to balancing sustainable growth and the limits of the Earth.
As a sogo-shosha (general trading company), Mitsui & Co. group conducts a diverse range of business across nations and regions. We believe that this allows us to make a wide-ranging contribution to the achievement of all the 17, goals set out under the SDGs. With the recognition that it is increasingly important to work together with our business partners, customers, local communities, NPOs and NGOs, and other stakeholders in order to find solutions to the various issues facing society and industry, we are promoting initiatives based on Goal 17, "Partnerships for the Goals".
To continue promoting our business with a focus on contribution to the achievement of the SDGs, we are working to further raise awareness of the SDGs and are aligning our business and initiatives with Mitsui's Materiality and the SDGs.
---
TCFD (Task Force on Climate-related Financial Disclosures)
In December 2018, Mitsui declared its support for the TCFD (Task Force on Climate-related Financial Disclosures) recommendations, which aim to facilitate companies to recognize financial impacts arising from the risks and opportunities associated with climate change and to disclose such climate-related information. We have disclosed information in accordance with the disclosure framework that is based on the TCFD Final Report. This can be found on the Climate Change page.
---
TCFD Consortium
The TCFD Consortium was established in 2019 to promote unified action between companies, financial institutions, and other organizations that have declared support for the TCFD and as a forum to further discussion on effective and efficient corporate disclosure of information, as well as the use of disclosed information by financial institutions in making appropriate investment decisions. The Ministry of Economy, Trade and Industry, Financial Services Agency, and Ministry of the Environment participate in the consortium as observers. As a member of the consortium, Mitsui will continue to practice appropriate disclosure in line with TCFD recommendations.
World Economic Forum
The World Economic Forum is an independent international organization that engages leaders from the worlds of business, politics, academia, and other sectors of society to shape global, regional, and industry agendas in the spirit of global citizenship, through cooperation between the public and private sectors, for the improvement of the world situation.
As a partner company, Mitsui attends the annual meeting of the World Economic Forum, as well as the regional meetings.
CDP
CDP is an ESG evaluation program that urges leading companies (in terms of market capitalization) in major countries to disclose their climate change strategies and greenhouse gas emissions. Replies from such companies, together with their scores, are provided to institutional investors. Mitsui has been responding to the questionnaire since 2011. Based on our response to the questionnaire carried out in 2021, we received the following scores: Climate Change: B, Water Security: B-, Forests (timber): B.
CDP (Climate Change)
Since 2011, we have responded to the questionnaire from the CDP Climate Change, a global disclosure program for corporate information on climate change risks.
CDP (Water Security)
Since 2015, we have responded to the questionnaire from CDP Water Security, a global disclosure program for corporate information on water risks.
CDP (Forests)
Since 2016, we have responded to the questionnaire on timber from CDP Forests, a global disclosure program for corporate information related to forest risks.
---
Forest Stewardship Council® (FSC®)
The Forest Stewardship Council® (FSC®) is an international non-profit organization that promotes management of the world's forests in a way that is environmentally appropriate, economically viable, and socially beneficial, including with regard to respect for human rights.
Mitsui has obtained FSC® forest management (FM) certification at all 74 of its forests, which in total approximately 44,000 hectares, while Mitsui Bussan Forest Co., Ltd., a Mitsui subsidiary, has obtained Chain of Custody (CoC) certification for the processing and distribution of cut lumber (FSC®-C031328). As the biggest supplier of Japanese-grown lumber with FSC® certification, Mitsui is helping to promote FSC® in Japan and to discuss and draft the Japanese version of principles, standards, and risk assessments. Mitsui has obtained FSC® certification for its forest resources business as well, and promotes responsible management of forest resources.
RSPO (Roundtable on Sustainable Palm Oil)
The Roundtable on Sustainable Palm Oil (RSPO) is a non-profit organization established to promote the sustainable production and utilization of palm oil through the conservation of tropical rain forests and biodiversity. Palm oil production has been linked to the destruction of tropical forests through the development of oil palm plantations, as well as human rights issues. As a business that handles palm oil, Mitsui agrees with the RSPO's philosophy of contributing to sustainability through industry. Since joining the organization as an ordinary member in 2008, we have been collaborating on business-based sustainable procurement initiatives that take into account the conservation of tropical forests and biodiversity, respect for the rights of indigenous and local peoples, and other considerations. A sustainability-focused procurement code, including specific standards for palm oil, has been formulated for the 2021 Olympic and Paralympic Games in Tokyo. In connection with this, Mitsui representatives as members of an oil and fat industry association verified progress on and promoted initiatives related to the RSPO and activities under the Malaysia Sustainable Palm Oil (MSPO) and Indonesia Sustainable Palm Oil (ISPO) systems.
EcoVadis
EcoVadis is a ratings provider that has developed its own platform for evaluating the performance of companies in terms of environmental and social sustainability. Certain Mitsui group companies are registered on the EcoVadis platform and are evaluated on their performance regarding sustainability.
Sedex (Supplier Ethical Data Exchange)
Sedex is an NPO established in 2001 primarily by British retailers and auditing companies and it has become the top global ethical services provider. It provides registered companies with the world's largest information platform for managing and sharing data concerning ethical supply chains and it also offers globally recognized evaluations of responsible supply chain activities, known as SMETA audits, which audit aspects such as labor rights, occupational health and safety, environmental performance, and business ethics. Certain Mitsui group companies use the services provided by Sedex.
CLOMA (Japan Clean Ocean Material Alliance)
CLOMA was established in January 2019 to find solutions to the emerging global challenge of marine plastic debris through the sustainable use of plastic products, the development and introduction of alternative materials, and the acceleration of innovation. Mitsui is one of the 26 secretary companies. As of May 2021, 419 companies and organizations have joined CLOMA, including a few of Mitsui's subsidiaries namely, Mitsui & Co. Plastics Ltd., Mitsui Bussan Chemicals Co., Ltd., Mitsui Bussan Packaging Co., Ltd., and Vendor Service Co., Ltd.
Mitsui participates in the Dissemination & Promotion Working Group, which shares technological information to make it easier to select the best alternative materials for each application, the Technology Working Group, which holds technological exchanges and technological seminars on the latest development results, and the International Working Group, which collects information through collaboration with international organizations and research institutions and provides information and technological consulting services in developing countries. Mitsui chairs the Indonesia Cooperation Working Group, which was formed under the supervision of the International Working Group, and plans contributions with a focus on specific countries. Looking ahead, Mitsui will continue to take the actions needed to help resolve the problem of marine plastic waste.
CEFLEX (Circular economy for flexible packaging)
CEFLEX is a European collaborative consortium of companies and associations representing the entire value chain of flexible packaging. CEFLEX is exploring the development of infrastructure systems to collect, sort, and recycle plastic flexible packaging. Mitsui has participated in the consortium since 2018 as one of more than 200 companies that are involved in the plastic packaging materials value chain. Mitsui has been playing active roles in various work groups and will continue to contribute to the realization of a circular economy through its participation in CEFLEX.
ASI (Aluminium Stewardship Initiative)
ASI was established in 2012 with a vision of maximizing the contribution of aluminum to a sustainable society. As of June 2021, approximately 175 companies and groups have joined ASI, including a variety of stakeholders such as aluminum producers and users and the International Aluminium Institute. Its purpose is to increase sustainability in the aluminum supply chain and contribute to ESG engagement by formulating international standards and establishing certification systems. Mitsui joined in January 2020 and supports these initiatives as a member.
Maersk Mc-Kinney Moller Center for Zero Carbon Shipping
Reducing emissions is a global issue for the shipping industry. In April 2021, Mitsui became a Strategic Partner of the Maersk Mc-Kinney Moller Center for Zero Carbon Shipping (MMMCZCS), a not-for-profit international research and development center dedicated to the decarbonization of the shipping industry.
International Iron Metallics Association
The International Iron Metallics Association is a worldwide organization with a focus on ore-based metallics (pig iron, hot briquetted iron, direct reduced iron, granulated pig iron). It's members, including Mitsui, account for more than 80% of production and international trade in ore-based metallics. We have been distributing and investing in ferrous raw materials, including ore-based metallics, for a long time and amid a growing focus on these materials in relation to the decarbonization of the iron and steel industry, we will continue contributing to industry decarbonization through our business development in this area.
Japan Business Federation (Keidanren)
Mitsui is a member of various Keidanren committees, including the following:
Committee on Population Issues, which works to take measures to tackle the issue of Japan's declining birthrate and promote participation of foreign workers in the workforce
Committee on Oceanic Resources, which works to advance oceanic development and cooperates on basic plans on ocean policy
Committee on Energy and Resources, which promotes energy policies that provide a balance of S+3E (Safety + Energy Security, Economic Efficiency, and Environment)
Committee on Environment and Safety, which works on countermeasures to deal with climate change, formation of a circular society, and improvements in environmental regulations and systems
Committee on Responsible Business Conduct & SDGs Promotion, which works to make the Charter of Corporate Behavior well known, disseminate and promote "Society 5.0 for SDGs", and promote corporate social contribution activities
Committee on Diversity & Inclusion, which works to realize further diversity and a society in which a diverse workforce, including women, can actively participate
Committee on Overseas Development Cooperation, which aims to coordinate with national governments and international institutions for the purpose of developing infrastructure overseas, in particular, in emerging countries
In addition, we also participate in the Task Force on Business and Human Rights, which strives to monitor movement related to the promotion of management that respects human rights and advances initiatives aimed at realizing this kind of management.
Keidanren Committee on Nature Conservation
In 1992, under the Keidanren Global Environment Charter, Mitsui joined Keidanren's Committee on Nature Conservation, which supports biodiversity conservation and engages in the protection of the natural environment in developing countries and Japan. Since 2012, a Mitsui employee has been seconded to support the nature conservation activities of NGOs through the Keidanren's Nature Conservation Fund, as well as to promote exchange between corporations and NGOs, and raise awareness among corporations of nature conservation and biodiversity. We support the Keidanren's Declaration of Biodiversity and its accompanying Action Policy. We also participated and cooperated in the Keidanren Initiative for Biodiversity Conservation and the Business for GBF Project in collaboration with the Ministry of the Environment. We will further promote initiatives for biodiversity and nature conservation under the Post-2020 Global Biodiversity Framework, a new international goal expected to be adopted at the 15th meeting of the Conference of the Parties to the Convention on Biological Diversity (CBD COP 15).
---
Japan Partnership for Circular Economy
As the trends towards a circular economy are accelerating globally, the Japan Partnership for Circular Economy has been established by the Ministry of the Environment, the Ministry of Economy, Trade and Industry, and the Nippon Keidanren Federation, to enhance public-private collaboration and further foster the understanding and support of a wide range of stakeholders, including companies in Japan, for the circular economy. Mitsui has been participating in this partnership since March 2021. Through this partnership, we will help improve the competitiveness of Japanese companies in the field of the circular economy.
Japan Foreign Trade Council
As a member of the Global Environment Committee of the Japan Foreign Trade Council Inc., Mitsui is actively involved in activities in the field of climate change. In particular, we monitor energy use for all trading companies and promote reduce/reuse/recycle (3Rs) activities. We also gather information about new energy technology through our business activities, and contribute to the formulation of the Long-term Vision for Climate Change Measures. Mitsui also engages in activities as a member of the Japan Foreign Trade Council's Sustainability Promotion Committee, which studies Sustainability/CSR-related issues and conducts surveys and research about trends in Japan and overseas.
GX League Basic Concept
In February 2022, Mitsui endorsed the GX (Green Transformation) League Basic Concept published by the Ministry of Economy, Trade and Industry.
The GX League calls for companies to actively work on GX and acts as a forum for discussing the transformation of the overall economic and social system and creating new markets accordingly for achieving carbon neutrality in Japan and the world.
We will actively participate, together with other endorsing companies, in discussions of detailed design and empirical demonstration working towards the implementation of GX League.
Japan Hydrogen Association
The Japan Hydrogen Association was established in December 2020 with the aim of building and expanding the hydrogen economy by fostering global alliances and developing a hydrogen supply chain. Mitsui has participated in this initiative since the establishment of the preparatory committee and as a Board member, we are working with other member companies toward the realization of a hydrogen society.
Carbon Recycling Fund Institute
Carbon recycling policies that see CO2 as a resource to be used and promote innovation in this field are coming to play an important role in Japan's energy policies. The Carbon Recycling Fund Institute was established in August 2019 to promote the creation of carbon recycling innovation with the aim of both addressing the global warming issue and improving energy access throughout the world. Mitsui has been a member since January 2020. We aim to pursue business opportunities and contribute to solving climate change issues by providing access to the latest information regarding CCUS (CO2 Capture, Utilization and Storage), which is important for decarbonization, and by strengthening relationships with other member companies.
The Institute of Applied Energy, Society of Anthropogenic Carbon Cycle Technology
Carbon capture and storage technology can process huge volumes of CO2 and is considered to be an effective way to reduce CO2 emissions. However, in recent years, there has been growing demand for the building of carbon capture and utilization technologies and systems that can also process large volumes of CO2. The Society of Anthropogenic Carbon Cycle Technology was established by the Institute of Applied Energy in October 2018 with the goal of investigating and researching viable technologies for utilizing CO2 and sharing relevant information in order to contribute to the earlier realization of these technologies and their social application. Mitsui has been a member since July 2020.
Battery Association for Supply Chain
The Battery Association for Supply Chain (BASC) is an organization that promotes the enhancement of the international competitiveness of supply chains related to battery raw materials and components, with the aim of realizing a decarbonized society. BASC was established in April 2021, and Mitsui has been a member since its establishment. Together with other member companies, we are addressing issues such as the international standardization of lithium, and rule-making for the establishment of a battery ecosystem.
Clean Fuel Ammonia Association
The Clean Fuel Ammonia Association is an industrial-academic-governmental platform for the development and evaluation of technology, economic evaluation, policy proposal, and international collaboration. It aims to find social applications for energy technologies that use ammonia and to build value chains spanning from the supply to usage of CO2-free ammonia. Mitsui has participated as a member of the Board of Directors since April 2019.
Japan Processed Foods Wholesalers Association
In the area of distribution, we are working on supplying safe and secure processed food products in accordance with the guidelines and manuals set out by them. Japan Processed Foods Wholesalers Association.
Japan Pharmaceutical Traders' Association
The Japan Pharmaceutical Traders' Association Co., Ltd. is an incorporated association whose objective is to support its pharmaceutical-importing member businesses. The Association works to promote pharmaceutical trade and ensure the safety and quality of imported medicines and their stable supply, to contribute to the improvement of public health. To ensure the safety and quality of imported pharmaceuticals, the Association operates laboratories that are officially registered with the Ministry of Health, Labor and Welfare as inspection facilities. The Association also holds workshops, seminars, and briefings on laws and regulations concerned with ensuring the quality, effectiveness, and safety of pharmaceuticals and medical devices. We have been a member of the Association since its founding in 1963, and play our part to ensure the steady import of outstanding APIs and pharmaceutical intermediates.