Main Contents
Mitsui & Co., Ltd. ("Mitsui", Head Office: Tokyo, President and CEO: Kenichi Hori) has agreed to acquire a 49% equity interest in Kasso MidCo ApS ("MidCo"), an affiliate of European Energy A/S ("EE", a renewable energy company headquartered in Søborg, Denmark). MidCo possesses a solar power generation and e-methanol business through Solar Park Kasso ApS ("Kasso"), its wholly owned subsidiary.
Kasso's e-methanol is a low-carbon methanol produced by synthesizing green hydrogen made by feeding renewable-based electricity into an electrolyzer and green carbon dioxide (CO2) captured from biomass sources. Demand for it is expected to grow greatly in the future as an environmentally friendly next-generation fuel and chemical raw material.
Kasso's e-methanol business is the world's largest and first commercialized effort in the world, producing up to 42,000 tons of e-methanol annually. Kasso has already constructed facilities for photovoltaic power generation (304MW) which is the largest one in the Northern Europe and is under construction of water electrolyzer and e-methanol factory. Production is scheduled to start in 2024. Kasso has concluded sales agreements with leading Danish companies, including shipping and logistics company A.P. Moller - Maersk A/S, the LEGO Group and pharmaceutical company Novo Nordisk A/S.
Mitsui will leverage its expertise in chemicals, renewable energy, shipping, and other industries, including in the existing methanol production and sales business, to enhance the competitiveness of the Kasso business. At the same time, Mitsui will deepen its strategic partnership with EE through Kasso and target further collaboration in future business between EE and Mitsui.
In Mitsui's Medium-term Management Plan 2026, we have designated Global Energy Transition as one of our key strategies. In the course of building a next-generation fuel value chain, we assume that there would be some difficulties in certain kinds of applications to use green hydrogen produced from renewable electricity and clean ammonia. In such cases, we believe that e-methanol will be one of the viable options. In combination with our U.S. bio-methanol business, we will take bold steps to lead the world's energy transition by strengthening the supply capability of low-carbon methanol and thereby contribute to the sustainable development of the whole of society.
Company Profile
| | |
| --- | --- |
| Official name | European Energy A/S |
| Head Office Location | Gyngemose Parkvej 50, 2860 Søborg, Denmark |
| Established | 2004 |
| Representative | Knud Erik Andersen, CEO / Co-founder |
| Number of employees | 635 (as of March 2023) |
| Business Activities | European Energy is a Danish developer of solar and wind farms and Power-to-X solutions. Founded in 2004, the company has developed and built almost 4 GW of renewable energy and is currently present in 28 different countries. European Energy aims to be a major global force in driving the green transition and has a current pipeline of more than 60 GW of renewable energy projects. |
| Website | |
Solar Park at Kasso in Aabenraa, Denmark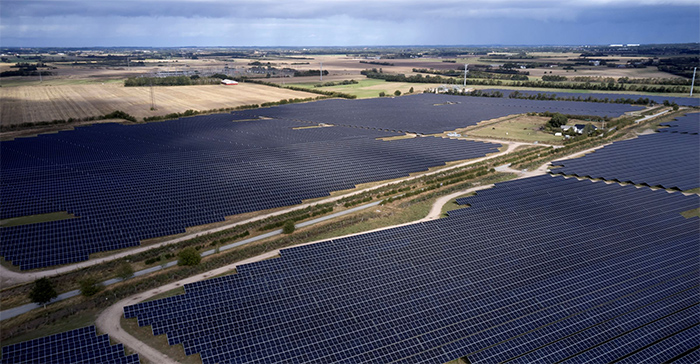 PtX plant image of Solar Park Kasso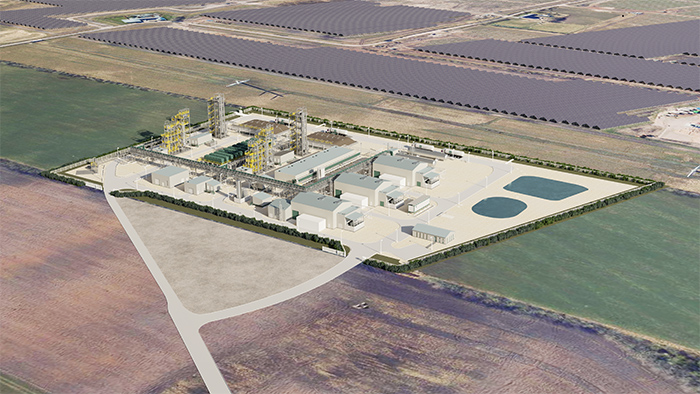 ---
Mitsui's Materiality
"Build brighter futures, everywhere" as our corporate mission, and to gain the trust and expectations of our stakeholders to realize a better tomorrow for earth and for people around the world, we have identified five material issues ("Materiality") for Mitsui's sustainable growth. We anticipate this particular project/ business to contribute especially to the realization of "Secure sustainable supply of essential products" and "Enhance quality of life" and "Create an eco-friendly society"
Secure sustainable supply of essential products

Enhance quality of life

Create an eco-friendly society

Develop talent leading to value creation

Build an organization with integrity