Fairway Methanol LLC ("Fairway Methanol"), which was established through a 50-50 investment between Mitsui & Co., Ltd. ("Mitsui", Head Office: Tokyo, President and CEO: Tatsuo Yasunaga) and Celanese Corporation ("Celanese", Head Office: Dallas, Texas), a major U.S. chemicals company, has decided to expand its facilities in order to increase methanol production (approximately 130,000 tons per year) by purchasing and effectively utilizing carbon dioxide (CO2) emitted from surrounding plants (up to approximately 180,000 tons per year) as a source.
The decision to expand its facilities was made to maximize the effective capacity of the existing plant, and carbon dioxide sourced from neighboring plants will be used as the raw material for the plant's newly added capacity. This is a CCU (Carbon Capture and Utilization) initiative, which involves separating and effectively utilizing carbon dioxide. Under this concept, carbon dioxide is considered a resource that can be reused as a material or fuel, thus realizing carbon recycling to reduce emissions into the atmosphere.
Demand for methanol is expected to grow steadily in the future as a basic raw material for a variety of industries, including housing and construction materials, high-performance resins for automobiles and electronics, and pharmaceuticals. Recently, methanol has also been attracting attention as a key chemical substance that can be sourced from carbon dioxide. Mitsui has been engaged in the methanol trading business for a long time, and in addition to the business in North America where this expansion will take place, Mitsui is also involved in a methanol production business in Saudi Arabia,.
Through the stable supply of methanol, Mitsui is supporting the development of a wide range of industries and contributing to the realization of a sustainable society. Furthermore, in order to achieve Net-Zero Emissions by 2050, which is the target set in our Medium-term Management Plan, we will make use of our existing businesses and the know-how we have accumulated through them to promote initiatives to realize a decarbonized society.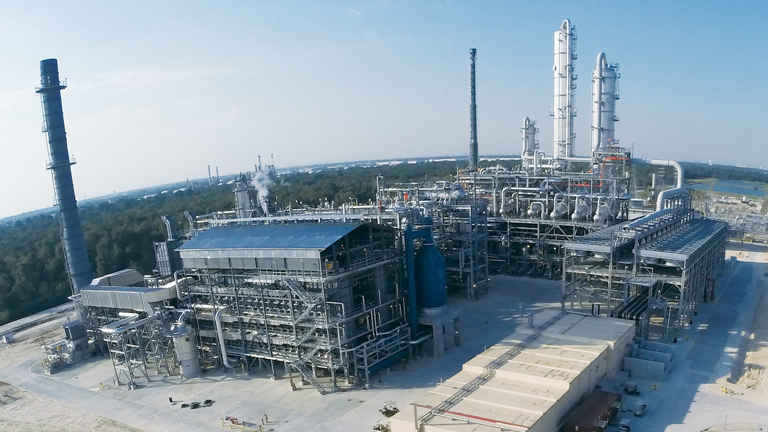 ---
Mitsui's Materiality
"Build brighter futures, everywhere" as our corporate mission, and to gain the trust and expectations of our stakeholders to realize a better tomorrow for earth and for people around the world, we have identified five material issues ("Materiality") for Mitsui's sustainable growth. We anticipate this particular project/ business to contribute especially to the realization of "Secure sustainable supply of essential products" and "Enhance quality of life" and "Create an eco-friendly society"
Secure sustainable supply of essential products

Enhance quality of life

Create an eco-friendly society

Develop talent leading to value creation

Build an organization with integrity