Investor Day
Mitsui & Co. Investor Day 2019
Jun. 11, 2019

Mitsui & Co. Investor Day 2019

Speakers:
Tatsuo Yasunaga, Representative Director, President and Chief Executive Officer
Shinsuke Fujii, Representative Director, Executive Vice President, Chief Administrative Officer
Takakazu Uchida, Representative Director, Senior Executive Managing Officer, Chief Financial Officer
Koji Nagatomi, Managing Officer, Chief Operating Officer of Healthcare & Service Business Unit
Motoyasu Nozaki, Managing Officer, Chief Operating Officer of Energy Business Unit II

Facilitator:
Hidetaka Kawakita,Dr. Econ., Distinguished Professor, Kyoto University

---

---

Disclaimer:
The simultaneous interpretation in this recording is provided by third-party interpreters for the convenience of non-Japanese speakers. While reasonable efforts are made to provide accurate interpretation, portions may be incorrect. In case of any discrepancy or inconsistency between the original Japanese and the translation, the former shall prevail. Mitsui & Co. Ltd. makes no representation or warranty as to accuracy, completeness or quality of the interpretation, and no liability is assumed by Mitsui & Co. Ltd. for any errors, omissions, or ambiguities in the interpretation.
PART1 : Corporate Strategy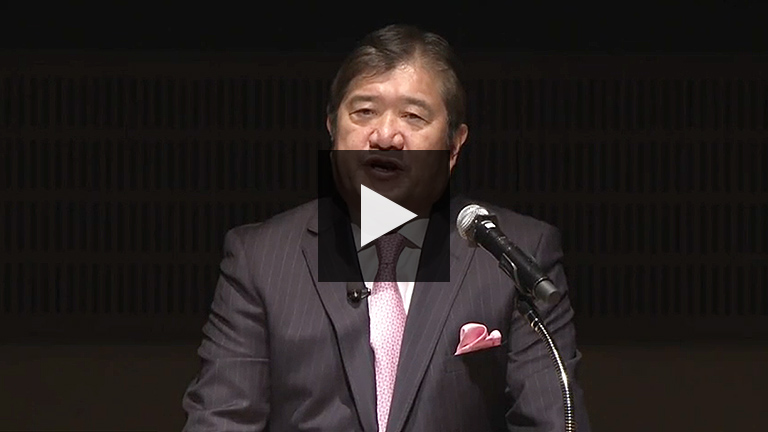 Opening remarks
Speaker :
Tatsuo Yasunaga, Representative Director, President and CEO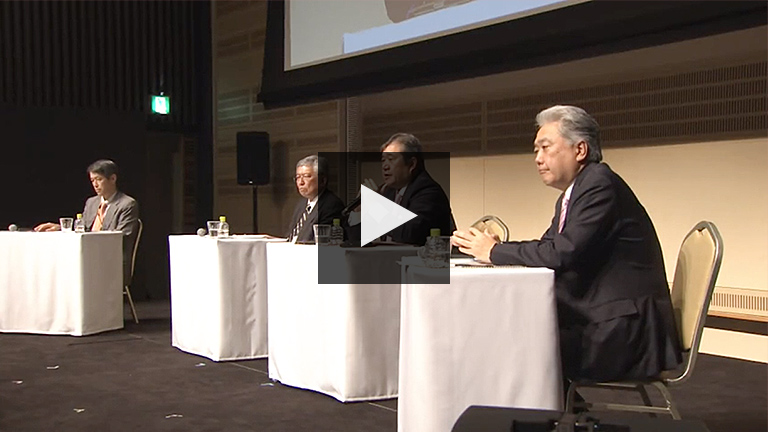 Panel Discussion
Speakers :
Tatsuo Yasunaga, Representative Director, President and Chief Executive Officer
Shinsuke Fujii, Representative Director, Executive Vice President, Chief Administrative Officer
Takakazu Uchida, Representative Director, Senior Executive Managing Officer, Chief Financial Officer
Facilitator:
Hidetaka Kawakita,Dr. Econ., Distinguished Professor, Kyoto University
PART2 : Business Strategy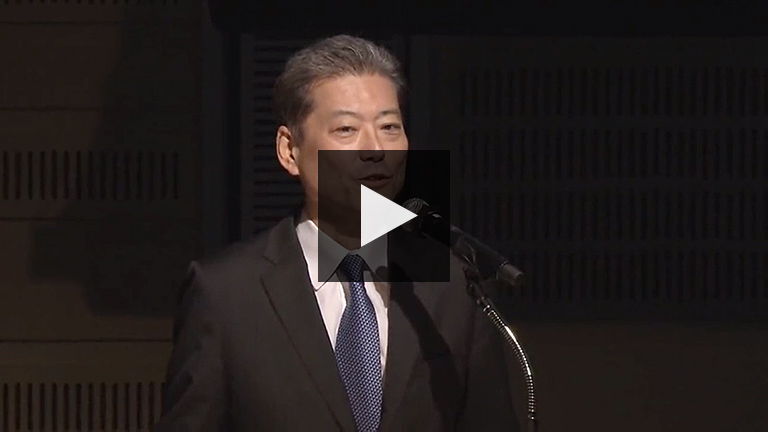 Healthcare Business Strategy
Speaker :
Koji Nagatomi, Managing Officer, Chief Operating Officer of Healthcare & Service Business Unit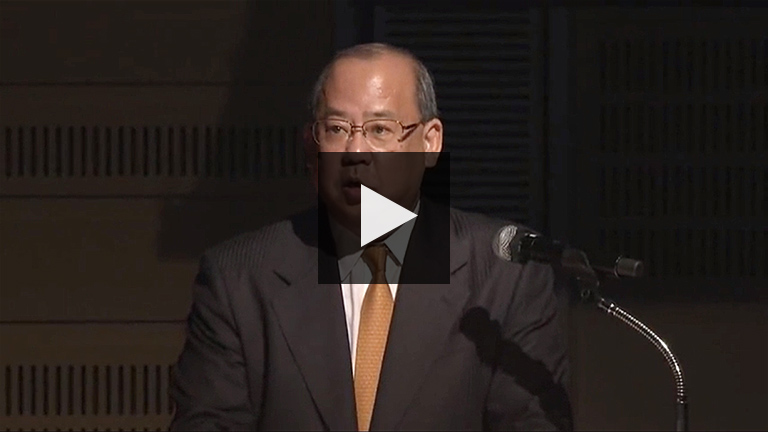 LNG Business Strategy
Speaker :
Motoyasu Nozaki, Managing Officer, Chief Operating Officer of Energy Business Unit II