Mitsui & Co. (Asia Pacific) Pte. Ltd.
Our Business
Innovation & Corporate Development
Business Fields
IT business


Mobile communications, ICT-based streamlining and value adding solutions for industry and retail, online payment, e-commerce, online advertising, cyber-security, SI/NI and BPO business.

Financial business


Commodity derivative trading, principal investment (venture investment, growth and buyout investment), leasing business, asset management.

Logistics business


Global multimodal transportation, warehouse and distribution center operation, logistics engineering, ship charter operation.
Major Activities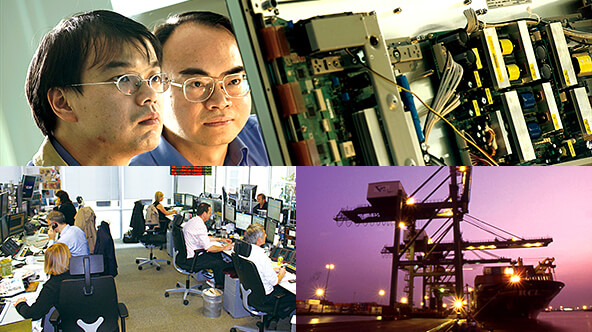 The Innovation & Corporate Development Business Division provides ICT, financial, logistics capabilities to create new business for the next generation.
ICT: With the spread of mobile information devices such as smart phones and sensor devices, and the evolution of IT infrastructure, typified by the cloud computing environment, social and industrial activities have become constantly connected via the internet. In accordance with this environmental change, we focus on using information technology to create IT-oriented, next-generation business that meets the needs of the age.
Financial: We utilize our financial capabilities and networks in activities that lead to growth and the creation of new business for Mitsui. We are engaged in a broad, well-balanced mix of businesses, covering commodity derivative trading, principal investment (local and international venture investment, and growth and buyout investment in growing companies), leasing, M&A advisory and asset management (structuring and management of funds focusing on real estate and infrastructure).
Logistics & Insurance: Mitsui's logistics functions play a vital role in improving the quality of its business and further expanding its trading activities. We take an actual business perspective to propose and execute optimal logistics strategies, and based on these capabilities, operate various businesses that support Mitsui's business activities, including international shipping, storage and delivery, and ship chartering.