Mitsui & Co. (Asia Pacific) Pte. Ltd.
Our Business
Iron & Steel Products
Business Fields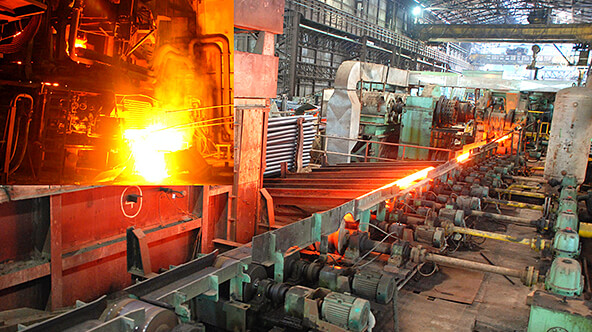 Iron and steel products and semi-finished products


Semi-finished steel products (slabs, billets, etc.), flat-rolled steel products (hot-rolled sheets, cold-rolled sheets, coated sheets, tin plates, electrical sheets, etc.), shape, tubular products, pipes, wire rods, plates, automotive steel, special steel, stainless steel, and others.

Investments in iron and steel businesses


Steel manufacturing operations (electrical furnaces, etc.), processing service centers (processing and distribution operations), iron and steel trading companies and others.
Major Activities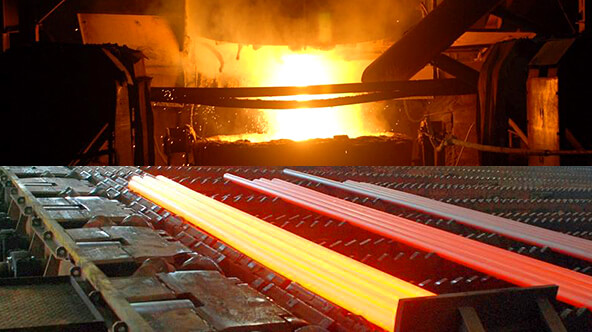 Mitsui cooperates with leading companies in establishing local steel manufacturing, processing, and distribution bases globally to meet the diversifying needs of automotive, consumer electronics, and heavy electrical equipment manufacturers as they expand their production bases in the Asia-Pacific region. We have also developed systemized, IT-based supply chain management systems, and have moved beyond simple steel distribution to provide high-value-added services.
Mitsui is building steel manufacturing operations in Asian countries exhibiting high growth. In Thailand, Mitsui holds equity stakes in the Nippon Steel & Sumitomo Metal Group's The Siam United Steel Co., Ltd., and in the Yamato Kogyo Group's Siam Yamato Steel Co., Ltd. In India, we established a joint venture to manufacture and sell construction materials with the Ruchi Group named Indian Steel Corporation and another joint venture for specialty steel for automobiles with the Mahindra Group and Sanyo Special Steel Co., Ltd. called Mahindra Sanyo Special Steel. Mitsui also has steel processing facilities in Thailand, Indonesia, Malaysia, Philippines and India, which mainly process flat-rolled steel and provide a wide range of value added services, including slitting, cut-to-length, automotive blanking and laser welding. Furthermore, Regency Steel Asia Pte. Ltd. (RSA), a majority-owned subsidiary of Mitsui, is a leading global integrated, one-stop steel distributor and service provider for the marine and offshore, energy, and construction industries, recognized for reliability, efficiency and commitment to quality.
Through this process, we are strengthening our earnings base by building a network of business alliances with leading companies in Japan and the Asian region in steel manufacturing, processing, and distribution. Collaborating with other Mitsui business units to develop operations in other growth markets around the world, we continue to globally expand our business fields.