Mitsui & Co. (Asia Pacific) Pte. Ltd.
Our Business
Basic Chemicals
Business Fields
Methanol and olefins related business
Aromatics and industrial chemicals related business
Chlor-alkali related business
Green-specialty chemical related business
Major Activities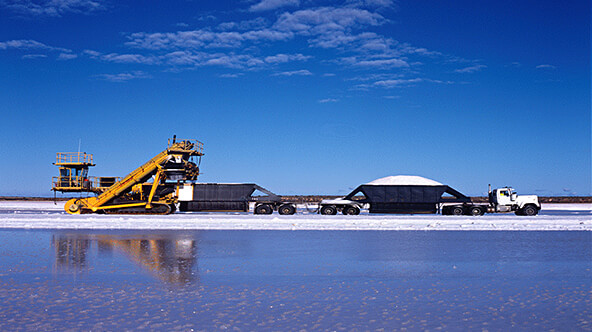 Refining our logistics function and optimizing our sales network
The Basic Chemicals Business Division is organized around two core businesses in the Asia Pacific chemicals market — a logistics function and business investment. Its product portfolio encompasses a full range of basic chemicals, including petrochemicals, chlor-alkali, and methanol as well as green-specialty chemicals.
Our expansive sales network gives our logistics services a competitive advantage by allowing us to flexibly and accurately respond to continually changing customer needs. Besides enabling a high level of customer satisfaction, the sales network also functions as antennae for emerging trends. We are constantly refining our logistics function and optimizing our sales network through strategic investments.
While working to play a major role in Asia and in high growth emerging markets, we are investing in businesses in response to structural changes in the chemicals industry. These structural shifts include the diversification of feedstock, such as shale gas and biomass, and the oligopolistic tendencies in the petrochemical market. We often invest based on partnership with customers through strong business relationships developed in our trading business. After using our far-reaching network to identify quality investment projects and create new businesses, we then aim to build a structure that encourages new synergies that lead to the further strengthening of our unit's logistics function.