Mitsui & Co. Korea Ltd.
Our Business
Mineral & Metal Resources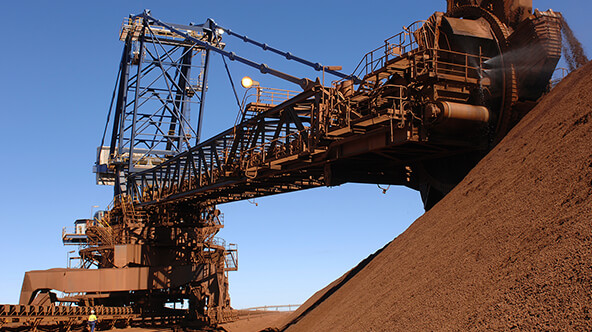 We supply and trade raw materials for steel companies and nonferrous metal companies in Korea. Further, we are working actively with Korean customers to establish new investment projects about mineral resources and also to implement development about environmental recycling project.
After the establishment of POSCO Terminal in 2003, the Division became independent in April, 2004 from Iron & Steel Div. although the Div. was a part of them.
Major activities
Facilitating trading business of mineral and metal resources


Strengthen relationship with Korean customers by supplying imported coal, titanium, aluminum, and ferroalloy to domestic customers and/or by exporting to overseas.

Developing new investment project with Korean customers


Not only for simple trading business, but we are also seeking for new investment project in both the domestic and overseas with Korean customers.

Manage POSCO Terminal operation and facilitating trading business through the terminal to Japanese market


POSCO Terminal is a joint venture company which 51% is owned by POSCO and 49% is by Mitsui respectively, and it provides domestic power unit customers with logistics service mainly for coal. Japanese coal end users also use the Terminal as temporary coal storage area. Mineral & Metal Resources Div. positively works to expand the business with Korean domestic companies through trading, logistics services and also project investment.