Mitsui & Co. Korea Ltd.
Our Business
Iron & Steel
We are in charge of iron and steel of Korea as a member of Mitsui & Co. Iron & Steel Div. to provide new value for world iron & steel industries focusing on high-functional service and investments.
Business fields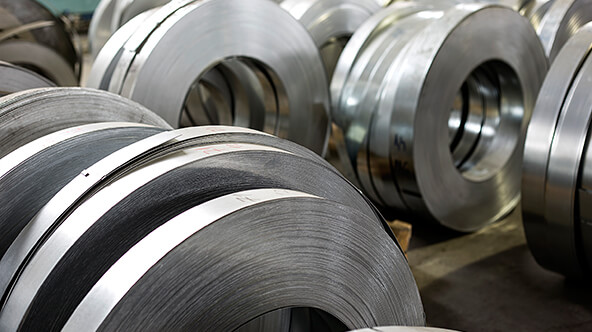 Iron and steel products, iron and steel semi-products (slab, billet), hot & cold rolled steel, electronic steel sheet, coated steel sheet, steel sheet for automobile, steel plate, steel pipe, bar steel, shape steel, wire rod, special steel, and stainless steel product.
Major activities
We work mainly for the industries such as automobile, shipbuilding, energy, and construction that require iron and steel. Based on the import of Iron and steel from Japan, we concentrates on logistics network business, for example, the export of Korean products and supplying materials to Korean businesses abroad.
Furthermore, we pursue profitability of business investments by creating the logistics in the region to meet the need of local region or customers through the business with the Company's global network all over the world and affiliated companies. We also promotes sustainable growth by creating newer value through tie-up with iron and steel customers inside and outside of Korea as well as that with iron and steel companies, business expansion, and investments to promising regions.