Mitsui & Co. Korea Ltd.
We actively supply various petroleum products, Liquefied Natural Gas (LNG) and coal etc. to meet the Korean energy market's abundant demand. We also pursue the development of renewable energy business to support the environmental countermeasures, and collaborate with Korean partners in various overseas energy related projects.
Business fields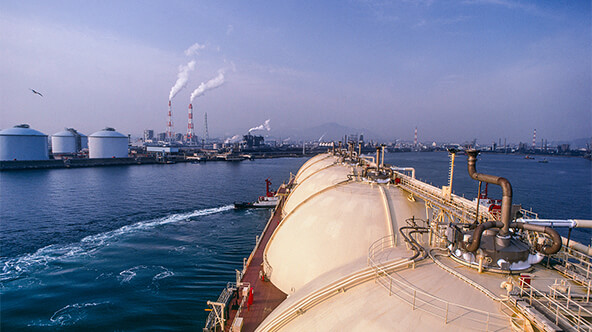 Crude oil, Petroleum Products, LNG, Coal, Coal ash, Bio fuel
Major activities
Commodity trading


We use our Global Network to actively develop petroleum trading by handling crude・condensate and petroleum products (fuel oil, diesel, gasoline, jet fuel, naphtha etc.). In addition, we have been developing LNG trading/marketing activity in order to establish a stable LNG supply to Korean customers. We are also conducting coal and coal ash marketing activity.

Environmental business


As the world becomes increasingly conscious of global environmental issues, we are becoming involved in supply of renewable energy, such as biofuel, in order to achieve a low-carbon society.

Energy related project development


We are collaborating with Korean partners to develop overseas energy related projects in order to contribute to securing energy resources, which is one of the important issues for Korea.