Mitsui & Co., Ltd. ("Mitsui", Head Office: Tokyo, President and CEO: Kenichi Hori) has established Earth hacks & Co. ("Earth hacks") with Hakuhodo Inc. ("Hakuhodo") to jointly pursue decarbonization initiatives with three new partners, namely Ajinomoto Co., Inc., Dai Nippon Printing Co., Ltd., and Yahoo Japan Corporation.
The brand concept behind Earth hacks is "creating value from decarbonization". Its mission is to create a virtuous circle of decarbonization through co-creation initiatives that link consumer actions and business efforts toward the realization of a low-carbon society. Its business operations began in July 2022 as a joint project between Mitsui and Hakuhodo, and it now has over 70 partner companies. Its services are used in a variety of industries. Examples include an initiative by Toyota Motor Corporation to produce lifestyle goods using scrap materials from its manufacturing operations, the calculation of decarbonization performance scores for special flights initiated by Japan Airlines Co., Ltd. utilizing fuel-efficient Airbus A350, and services provided by UCC Food Service Systems, a UCC Group company to consumers who use tumblers at its Ueshima Coffee shops in an effort to reduce emissions.
The establishment of Earth hacks will serve as a platform for further co-creation efforts toward decarbonization. The company has commenced initiatives using the "Decarbonization Score" concept with the following partners.
Ajinomoto Co., Inc. has started to show Decarbonization Scores for "Too Good to Waste" recipes on its website dedicated to reducing food waste.
Dai Nippon Printing Co., Ltd. promotes the spread of Decarbonization Scores based on calculations of CO2 emissions during the life cycle of packaging materials to give consumers more opportunities to select environmentally responsible products.
Yahoo Japan Corporation will launch the Earth hacks Mall in its Yahoo! Shopping, in which consumers can purchase products with Decarbonization Scores to strengthen contacts with consumers.
Mitsui will continue its efforts to "enhance quality of life" and "create an eco-friendly society" through the reduction of CO2 emissions. We will also support consumer-oriented decarbonization initiatives by Japanese companies and local governments through the Earth hacks business.
Company Profile
Official name
Earth hacks & Co.
Head Office Location
Shibuya-ku, Tokyo
Established
2023
Representative
Sumihito Sekine
Yusuke Wada
Business Activities
Calculation of CO2 emission reductions of environmentally friendly products and services compared to conventional products and provision of "Decarbonization Score", marketing support, e-commerce operation, organization of trade fairs and events, support for co-creation, etc.
Website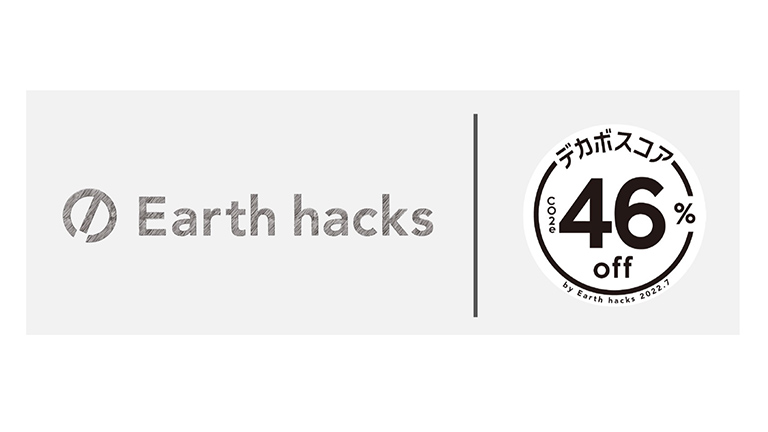 ---
Mitsui's Materiality
"Build brighter futures, everywhere" as our corporate mission, and to gain the trust and expectations of our stakeholders to realize a better tomorrow for earth and for people around the world, we have identified five material issues ("Materiality") for Mitsui's sustainable growth. We anticipate this particular project/ business to contribute especially to the realization of "Enhance quality of life" and "Create an eco-friendly society"
Secure sustainable supply of essential products

Enhance quality of life

Create an eco-friendly society

Develop talent leading to value creation

Build an organization with integrity