Mitsui & Co., Ltd. ("Mitsui", Head Office: Tokyo, President and CEO: Kenichi Hori) and its wholly-owned subsidiary Mitsui Oil Exploration Co., Ltd. ("MOECO") will conduct a feasibility study for a carbon capture and storage (CCS) project and Joint Crediting Mechanism (JCM)* for the Arthit gas-field development and production project ("the Arthit project") in Thailand. The project aims to become the first CCS project in Thailand and was adopted on June 17, 2022 by the Ministry of Economy, Trade and Industry for an infrastructure development feasibility study (JCM feasibility study, CEFIA Japan secretariat services, etc.).
The purpose of the survey is to verify the feasibility of a CCS project and the realization of a JCM in relation to carbon dioxide emitted from flare gas discharged during gas production in the Arthit field, in which Mitsui participates through Moeco Thailand Co., Ltd., a subsidiary of MOECO as a joint venture with PTT Exploration and Production Public Company Limited (Operator) and Chevron Thailand Exploration and Production Ltd. The study, which will last until February 2023, will include an assessment of the subsurface storage capacity for carbon dioxide in the Arthit field. The Thai Government has set a target of achieving carbon neutrality by 2050, and through the reduction of greenhouse gas emissions by CCS in the Arthit field and the utilization of JCM, the project aims to contribute to the achievement of carbon neutrality in both Thailand and Japan.
The CCS/CCUS business offers opportunities to utilize Mitsui's strengths, including its knowledge of the upstream oil and gas business and its extensive business networks. It has been positioned as part of the Energy Solutions segment. Mitsui will continue to contribute to the creation of an eco-friendly society through the provision of CO2 reduction solutions around the world.
*A system promoted by the Japanese government aimed at reducing emissions. In countries that have signed JCM partnership agreements with the Japanese government, JCM facilitates the diffusion of advanced low-carbon technologies and services to contribute to their sustainable development and reduce their carbon emissions. The countries then distribute the emission reductions among project members in the form of carbon credits. The JCM partnership document has been signed by 17 countries including Thailand.
Profile of the Arthit Project
Names of mining areas
Block 14A, 15A, 16A (offshore Thailand)
Activity status
In production
Holders of rights
PTT Exploration and Production Public Company Limited (80%, operator)
Chevron Thailand Exploration and Production Ltd. (16%)
Moeco Thailand Co., Ltd. (4%)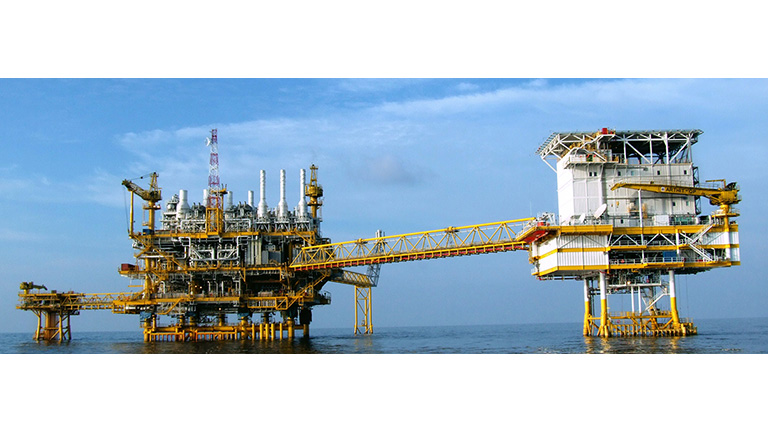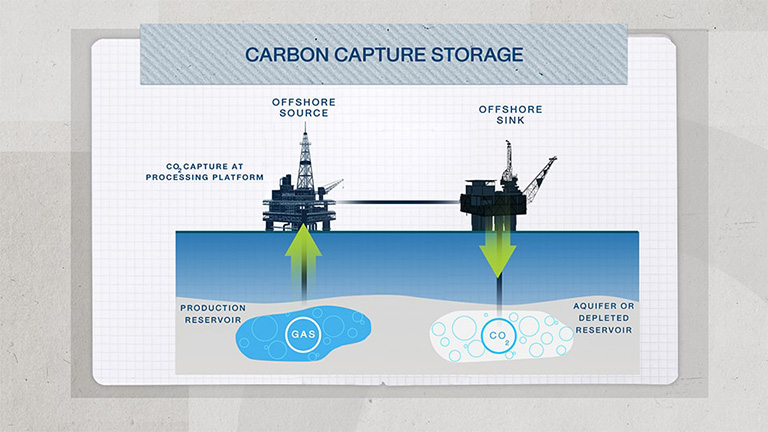 ---
Mitsui's Materiality
"Build brighter futures, everywhere" as our corporate mission, and to gain the trust and expectations of our stakeholders to realize a better tomorrow for earth and for people around the world, we have identified five material issues ("Materiality") for Mitsui's sustainable growth. We anticipate this particular project/ business to contribute especially to the realization of "Secure sustainable supply of essential products" and "Create an eco-friendly society"
Secure sustainable supply of essential products

Enhance quality of life

Create an eco-friendly society

Develop talent leading to value creation

Build an organization with integrity