Mitsui & Co., Ltd. ("Mitsui", Head Office: Tokyo, President and CEO: Kenichi Hori) has agreed a project framework agreement with Abu Dhabi National Oil Company ("ADNOC") to partner with TA'ZIZ, Fertiglobe, and GS Energy to participate in a low-carbon ammonia production project at the TA'ZIZ Industrial Chemicals Zone in Abu Dhabi, UAE. TA'ZIZ is a joint venture between ADNOC and ADQ, an Abu Dhabi-based investment and holding company. The initial agreement with ADNOC to join the project was announced in November 2021.
This proposed project aims to produce low-carbon ammonia from low-carbon hydrogen with the carbon dioxide to be captured and stored. The production site is located in the Ruwais Industrial Complex in Abu Dhabi. ADNOC started the feasibility study for this project in 2021, and the facility is expected to commence production in 2025, with a production capacity of approximately 1 million tons per annum. The project is subject to relevant regulatory approvals.
Ammonia has been attracting attention as a zero-emission fuel that does not generate CO2 during burning, and also as a carrier for hydrogen. Mitsui is examining the potential to import low-carbon ammonia produced in this project to Japan and contribute to the realization of low-carbon power generation in Japan.
In the energy sector, Mitsui has been developing and managing liquified natural gas projects with ADNOC in Abu Dhabi since the 1970s. In addition, Mitsui has an approximately 50-year track record in handling products in its ammonia business and is the largest Japanese importer of ammonia. Mitsui will contribute to this project by utilizing the advantages and know-how obtained through such business.
Mitsui has set a goal of achieving net-zero emissions as its vision for 2050 and aims to reduce its GHG impact by 2030 to half of what it was in the fiscal year ended March 2020. Mitsui will continue to contribute to the realization of a carbon-neutral society through GHG emission reduction initiatives, which include this project.
About ADNOC
ADNOC is a leading diversified energy and petrochemicals group wholly owned by the Emirate of Abu Dhabi. ADNOC's objective is to maximize the value of the Emirate's vast hydrocarbon reserves through responsible and sustainable exploration and production to support the United Arab Emirates' economic growth and diversification.
About Fertiglobe
Fertiglobe is the world's largest seaborne exporter of urea and ammonia combined, and an early mover in clean ammonia. Fertiglobe's production capacity comprises of 6.7 million tons of urea and merchant ammonia, produced at four subsidiaries in the UAE, Egypt and Algeria, making it the largest producer of nitrogen fertilizers in the Middle East and North Africa (MENA), and benefits from direct access to six key ports and distribution hubs on the Mediterranean Sea, Red Sea, and the Arab Gulf. Headquartered in Abu Dhabi and incorporated in Abu Dhabi Global Market (ADGM), Fertiglobe employs more than 2,600 employees and was formed as a strategic partnership between OCI N.V. ("OCI") and the Abu Dhabi National Oil Company ("ADNOC"). Fertiglobe is listed on the Abu Dhabi Securities Exchange ("ADX") under the symbol "FERTIGLB" and ISIN "AEF000901015".
About GS Energy Corporation
GS Energy Corporation is the influential energy provider in Korea, who operates a variety of energy related businesses including upstream, electrical power, LNG, crude refining and many types of renewable energy and hydrogen businesses, through its subsidiary companies.
About ADQ
Established in 2018, ADQ is an Abu Dhabi-based investment and holding company with a broad portfolio of major enterprises. Its investments span key sectors of the UAE's diversified economy including energy and utilities, food and agriculture, healthcare and life sciences, and mobility and logistics, amongst others. As a strategic partner of Abu Dhabi's government, ADQ is committed to accelerating the transformation of the emirate into a globally competitive and knowledge-based economy.
About TA'ZIZ
In Arabic, TA'ZIZ means advancement, strengthening or creating a foundation. It is an industrial services and logistics ecosystem that drives, supports, and enables the growth of the Ruwais Industrial Complex and Abu Dhabi's chemicals, advanced manufacturing and industrial sectors.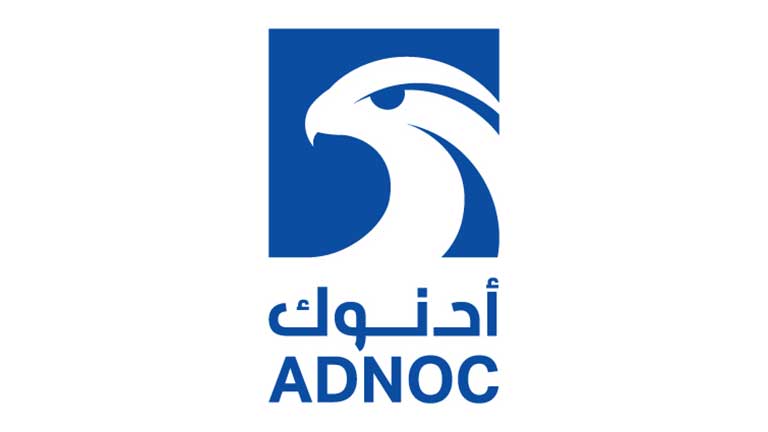 ---
Mitsui's Materiality
"Build brighter futures, everywhere" as our corporate mission, and to gain the trust and expectations of our stakeholders to realize a better tomorrow for earth and for people around the world, we have identified five material issues ("Materiality") for Mitsui's sustainable growth. We anticipate this particular project/ business to contribute especially to the realization of "Secure sustainable supply of essential products" and "Create an eco-friendly society"
Secure sustainable supply of essential products

Enhance quality of life

Create an eco-friendly society

Develop talent leading to value creation

Build an organization with integrity