Mitsui & Co., Ltd. ("Mitsui", Head Office: Tokyo, President and CEO: Kenichi Hori) has launched a joint feasibility study with PT Pertamina (Persero) ("Pertamina"), an Indonesian state-owned integrated energy corporation, on carbon capture, utilization and storage ("CCUS") commercialization in Indonesia.
This study aims to evaluate the CO2 subsurface storage capacity of the oil and gas fields whose production volume has been declining, among those in Rokan Block, which is operated by Pertamina in Central Sumatra and is one of the largest onshore oil and gas blocks in Indonesia containing Duri and Minas oil fields, and to examine potential commercialization toward the establishment of a CCUS value chain, including capture and transportation of CO2 emitted from industrial plants, power generation plants, and other facilities. This study will also look into the potential of receiving CO2 not only from within Indonesia but also from other nations, including Japan, via ship transportation, aiming to create new low-carbon solution business in Indonesia.
Indonesia is one of Asia's leading oil and natural gas producers, and it is expected that the oil and gas fields entering a production decline phase in the nation will be reused in CCUS-related business. In this initiative, by effectively utilizing the abundant technical data on and existing infrastructure in the promising fields owned by Pertamina, Mitsui will strive to co-develop a cost-competitive CCUS project in which synergies based on advantage of scale can be expected. Based on its expertise accumulated in projects in which Mitsui has already participated in the U.K. and other countries, Mitsui will promote initiatives toward the creation of a CCUS value chain in the Asia Pacific region through its partnership with Pertamina, thereby accelerating CCUS commercialization projects around the globe.
Toru Iijima, Chief Operating Officer of Energy Business Unit 1 and Energy Solution Business Unit said: "CCUS is expected to play a significant role in helping the Asia-Pacific region achieve a low-carbon economy while meeting its growing energy demand. Leveraging our expertise in the oil and gas upstream business and extensive business networks, both of which represent Mitsui's strengths, we will work closely with Pertamina to provide industrial CO2 reduction solution in Indonesia. Through development of CCUS-related business globally, Mitsui continues to contribute to creating an eco-friendly society."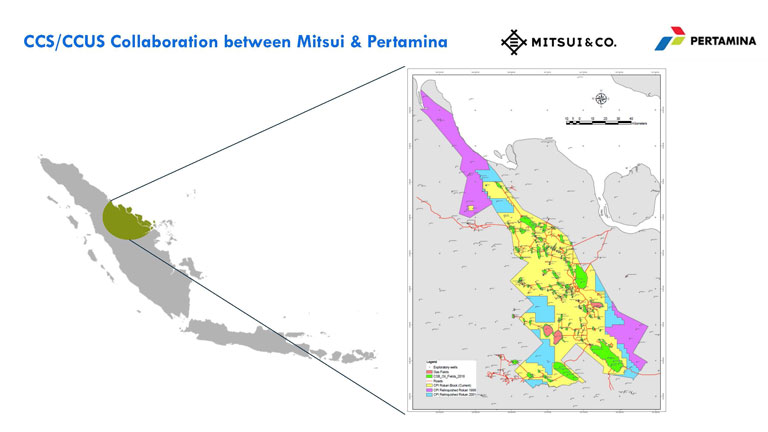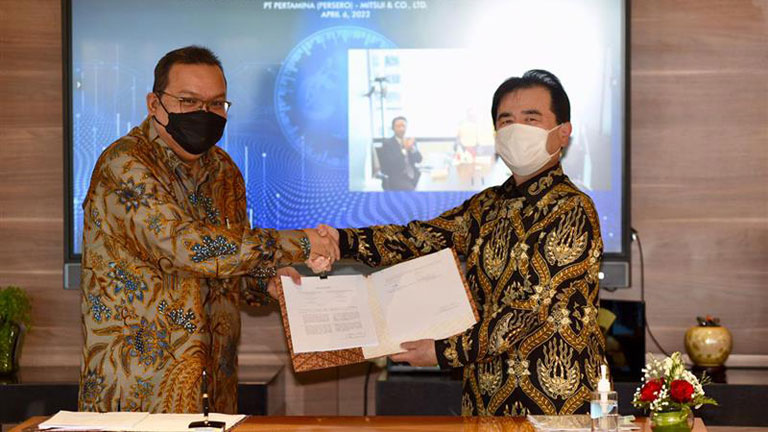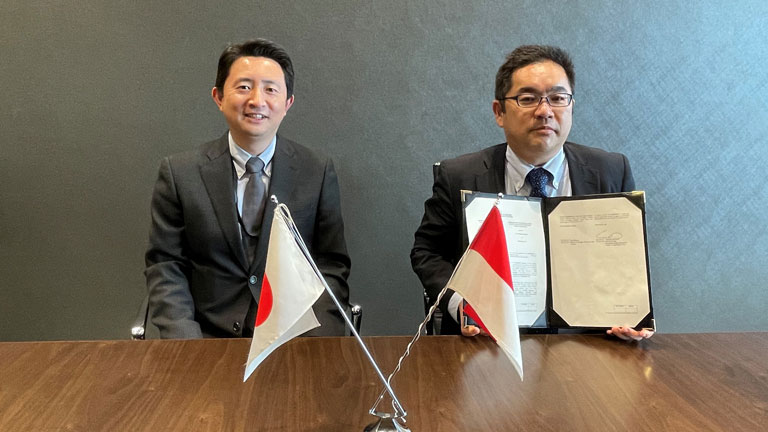 ---
Mitsui's Materiality
"Build brighter futures, everywhere" as our corporate mission, and to gain the trust and expectations of our stakeholders to realize a better tomorrow for earth and for people around the world, we have identified five material issues ("Materiality") for Mitsui's sustainable growth. We anticipate this particular project/ business to contribute especially to the realization of "Create an eco-friendly society"
Secure sustainable supply of essential products

Enhance quality of life

Create an eco-friendly society

Develop talent leading to value creation

Build an organization with integrity