Mitsui & Co., Ltd. ("Mitsui", Head Office: Tokyo, President and Chief Executive Officer: Tatsuo Yasunaga) today announced an investment in Storegga Geotechnologies, the lead developer of a major Carbon Capture and Storage ("CCS") project to reduce the United Kingdom's carbon footprint in support of the country's 2050 net-zero emissions target.
Mitsui is taking a 15.4% share in Storegga Geotechnologies ("SG") which is developing the Acorn CCS project to inject and store CO2 emissions in depleted North Sea oil and gas reservoirs using existing offshore pipeline infrastructure to reduce costs.
The project, which holds the first CO2 appraisal and storage licence issued by the UK's Oil and Gas Authority, is being led by a wholly-owned subsidiary of SG, Pale Blue Dot Energy, with support from Macquarie Group Limited (Australia) (21.5% shareholding) and GIC (Singapore) (15.4%).
In addition, Mitsui will cooperate with SG to identify and develop further CCS opportunities in Europe and Asia Pacific in line with its commitment to sustainable projects that reduce climate change risks.
Masaharu Okubo, Chief Operating Officer of the Energy Business Unit 1 said: "We will work closely with Storegga's management team and help accelerate its vision and commitment by using our extensive knowledge of upstream oil and gas industries and strong global networks. Mitsui believes providing low-carbon solutions to hard-to-abate industries such as energy will be critical in achieving net-carbon zero targets. Through development of Carbon Capture, Utilization and Storage projects globally, Mitsui will help create an eco-friendly society."
The Acorn project, which has been designated a European Project of Common Interest, is expected to be operational by mid-2020s.
SG is currently also working on commercializing the Direct Air Capture technology that captures CO2 directly out of the air.
SG Overview
| | |
| --- | --- |
| Company | Storegga Geotechnologies Limited |
| Registered location | Hassocks, West Sussex, United Kingdom |
| Established | 2019 |
| CEO | Dr. Nicholas John Cooper |
| Shareholder composition post investment | Mitsui & Co. 15.4%; Macquarie Group Limited (Australia) 21.5%; GIC (Singapore) 15.4%; company founders (Nicholas John Cooper, others) 47.7% |
| URL | |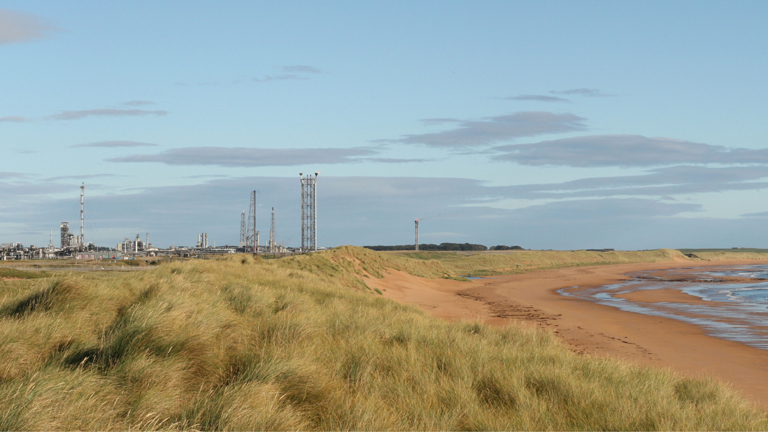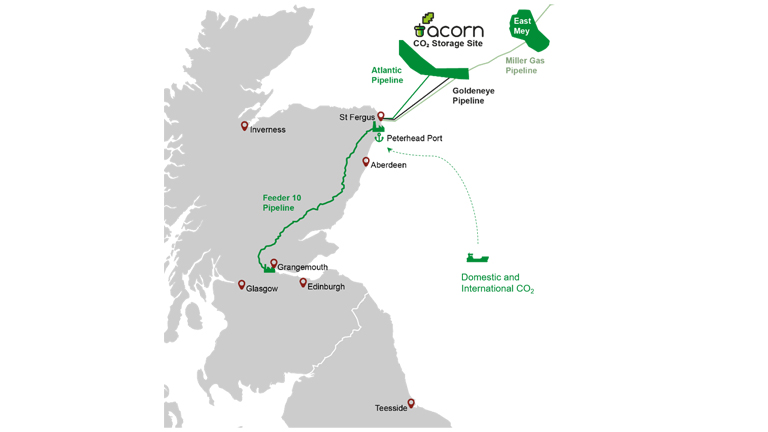 ---
Mitsui's Materiality
"Build brighter futures, everywhere" as our corporate mission, and to gain the trust and expectations of our stakeholders to realize a better tomorrow for earth and for people around the world, we have identified five material issues ("Materiality") for Mitsui's sustainable growth. We anticipate this particular project/ business to contribute especially to the realization of "Create an eco-friendly society"
Secure sustainable supply of essential products

Enhance quality of life

Create an eco-friendly society

Develop talent leading to value creation

Build an organization with integrity