Fukushima Gas Power Co., Ltd. (FGP), a company in which Mitsui & Co., Ltd. ("Mitsui", Head Office: Tokyo, President and Chief Executive Officer: Tatsuo Yasunaga) holds a 29% stake, held a completion ceremony for a natural gas-fired power plant ("Fukushima Natural Gas Power Plant") that it is promoting in Soma, Fukushima Prefecture, on October 25. The ceremony was attended by the governor of Fukushima Prefecture and other government officials, members of construction companies and others involved in the project, with Senior Executive Managing Officer Yoshio Kometani attending from Mitsui.
The Fukushima Natural Gas Power Plant has two power generating units with a generating capacity of 1.18 million kW. The power generation facility uses a gas turbine combined cycle system, which combines gas and steam turbines to generate electricity with high efficiency, making it possible to reduce CO2 emissions compared to conventional thermal power generation systems. The business partners including Mitsui and others will deliver liquefied natural gas (LNG) as a raw material to FGP, and will off-take and sell the electricity produced. As one of the basic strategies of its LNG business, Mitsui has been promoting the expansion and optimization of its LNG supply portfolio, and as part of this strategy, it will supply LNG from the Cameron LNG Project in Louisiana, U.S.A. and other projects.
This project aligns with goals currently being pursued by Fukushima Prefecture as part of its Innovation Coast Concept, including the "introduction of environmentally friendly energy" and "new urban development". By promoting this project, Mitsui will contribute to the economic revitalization of the Hamadori region of Fukushima Prefecture as it continues to recover from the 2011 earthquake. Mitsui will continue to work towards creating a society in harmony with the environment and ensure a sustainable and stable supply of resources that are essential for social development.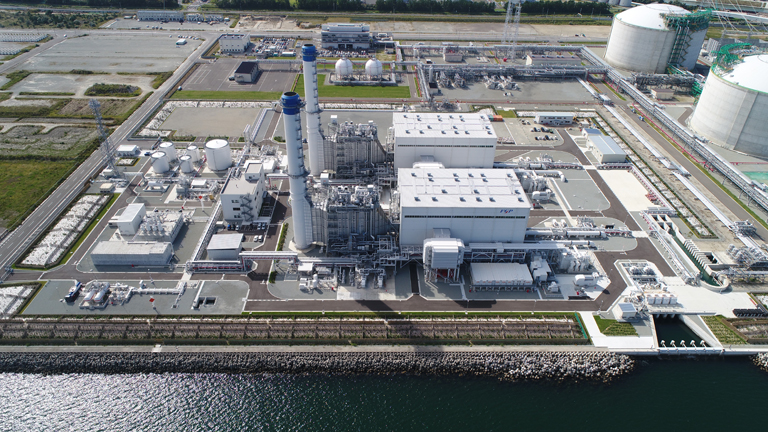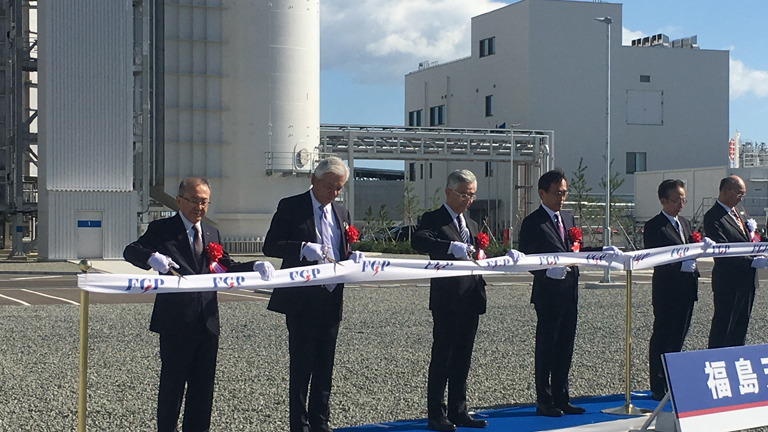 ---
Mitsui's Materiality
"Build brighter futures, everywhere" as our corporate mission, and to gain the trust and expectations of our stakeholders to realize a better tomorrow for earth and for people around the world, we have identified five material issues ("Materiality") for Mitsui's sustainable growth. We anticipate this particular project/ business to contribute especially to the realization of "Secure sustainable supply of essential products" and "Create an eco-friendly society"
Secure sustainable supply of essential products

Enhance quality of life

Create an eco-friendly society

Develop talent leading to value creation

Build an organization with integrity