The Mitsui & Co. Environment Fund
Introduction to Grant Projects
INDEX="53" NAME="Environment revitalization and enlightenment activities in the Surin area of North-Eastern Thailand" TYPE="活動助成," YEAR="2016年度," AREA="アジア," KIND="NPO," ORG="OISCA"
OISCA
Environment revitalization and enlightenment activities in the Surin area of North-Eastern Thailand
Activity grant
Project Description

In Surin, an area in the North-Eastern Thailand, the repeated illegal deforestation and agriculturalization of land means the occurrence of various problems such as forest fires, floods, drought, water source and soil pollution. To stop these problems and revive the rich forest, the residents themselves voiced strongly a request to plant trees. In this project, this NGO, the government, and local residents will come together to manage the forests in order to prevent logging, and promote afforestation. At the same time, enlightenment activities for local residents will be carried out. The aim is to foster the ability of the residents to become the main entity which maintains the forests. The aim is to realize permanent forest conservation with efforts from both sides. [No. K16-0034]
Fields

Global Environment
Grant year

FY2016 Activity Grants
Grant term

3 years
From October 2016 to September 2019
Grant amount

10 million yen
Activity region

Surin area, Kapchung region of the Kingdom of Thailand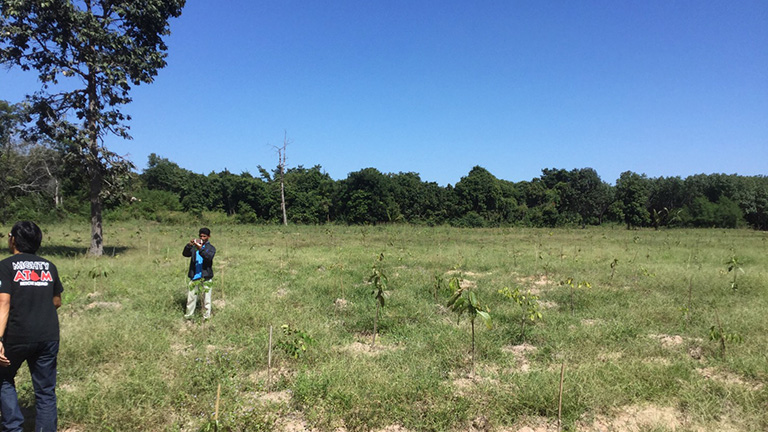 Overview of the Organization

Representative

Chairman: Etsuko Nakano
OISCA Foundation was established in 1961 and is recognized as a pioneer NGO in Japan. OISCA International was inaugurated in 1969 as a project implementation organization. The association mainly focuses on the Asia Pacific region, and aims to create countries and populations centered on soil-based agriculture through the promotion of Japan's industry developmental cooperation projects in developing countries, and the implementation of projects in cooperation with international organizations and governments of various countries, which at the same time achieves the aim of contributing to the goodwill friendship with these countries.

Recent Activities

Overseas
The organization mainly focuses on developing environmental conservation activities and afforestation and agricultural village development centered on the Asia-Pacific region, particularly on the development of human resources and regional development efforts by local youth who complete OISCA training. Environmental education on topics such as afforestation is carried out through activities at each school on forest planting called the "Children's Forest" program.
Domestic
Through programs such a seminars and agricultural experience programs, the organization carries out dissemination activities, afforestation, and forest conservation activities.

Establishment

1969

Staff

Number of Full-time employees: 120

WEB site

Voice of Representative

The main reason for deforestation in Thailand is intrusion, logging, and agriculturalization of illegal land. As a solution, the movements of these lawbreakers will be stopped, and nearby residents will come together and develop the forest. Sustainable activities will be developed by collectively preserving, cultivating, and promoting forests in the region.