The Mitsui & Co. Environment Fund
Introduction to Grant Projects
INDEX="75" NAME="Cultivating human resources for managing sika deer in 10 years time" TYPE="活動助成," YEAR="2015年度," AREA="日本全国,北海道," KIND="公益法人," ORG="The Yezo Deer Association"
The Yezo Deer Association
Cultivating human resources for managing sika deer in 10 years time
Activity grant
Project Description

Realizing "coexistence between forest, deer, and people" through the effective use of conservation management and damage prevention techniques on Yezo deer populations.
Yezo deer populations have been increasing dramatically. This project aims to cultivate new human resources who can cull deer as a way of managing populations, with a view to building a population management structure in ten years time. This involves the creation and promotion of a private certification, establishing a curriculum for cultivating individuals with the necessary knowledge and skills to manage deer populations through effective culling, and creating a structure for objectively assesing these skills. The project will be followed-up by expanding activities to include holding special courses and building participant networks to enable community-led deer population control. [Project No. K15-0027]
Fields

Ecosystems and the Symbiotic Society
Grant year

FY2015 Activity Grants
Grant term

3 years
October 2015 - September 2018
Grant amount

9,800,000 yen
Activity region

Hokkaido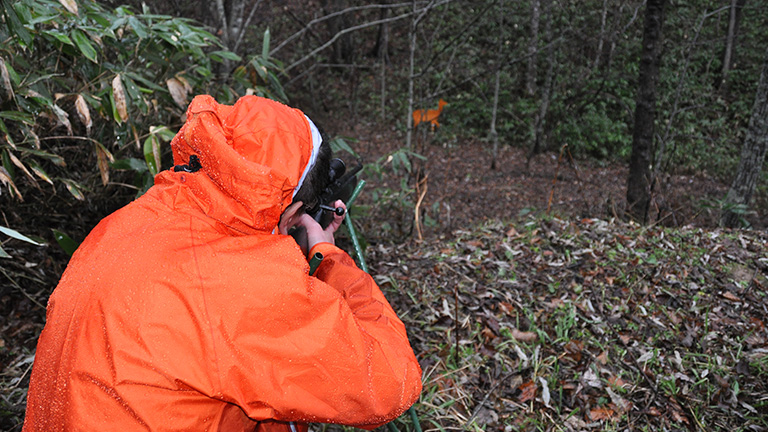 Overview of the Organization

Project organization

The Yezo Deer Association

Representative

Seiji Kondo, president

Establishment

1999

Establishment purpose

The dramatic growth of Yezo deer populations has led to damage to agriculture and forestry businesses and an increase in traffic accidents, causing problems for local communities. Furthermore, the destruction of local vegetation is dramatically changing forest ecosystems, presenting a huge threat to biodiversity conservation. New population management techniques are an alternative to just killing by itself, and the Yezo Deer Association was established to build a balanced connection between people, forest and deer. It aims to practice 'resource management' by combining population control, damage prevention, and resource utilization techniques.

Recent activities

(1) Awareness-raising and educational activities regarding issues such as Yezo deer conservation management, effective resource utilization, and the prevention of traffic accidents, gun accidents, and damage to forests and agriculture.
(2) Planning and investigative research covering various measures relating to Yezo deer
(3) Carrying out surveys on Yezo deer at the request of other organizations
(4) Testing Yezo deer meat
(5) Sales of Yezo deer-related products
(6) Any other activities necessary for acheiving the goals of the association

Staff

2 full-time staff members, 57 full members

WEB site

Representative's comment

We have launched Japan's first deer culling certification! People from all over have participated, hailing from Hokkaido to Okinawa. We will follow-up with participants to collect the latest information in order to further improve our system.