Mitsui & Co., Ltd. ("Mitsui", Head Office: Chiyoda-ku, Tokyo, President and CEO: Kenichi Hori) has concluded an agreement to invest in Tropical Asia Forest Fund 2 L.P. ("TAFF2"), a Southeast Asian forestry resource fund managed by New Forests Asia (Singapore) Pte Ltd. ("NF Asia"). NF Asia is a wholly owned subsidiary of New Forests Pty Limited ("New Forests", Head Office: Sydney, Australia), a Mitsui affiliate engaged in forestry asset management. Nomura Holdings, Inc. ("Nomura HD", Head Office, Chuo-ku, Tokyo, President & CEO: Kentaro Okuda), which is a co-investor in New Forests, has also concluded an agreement providing for investment in TAFF2 through its subsidiary.
New Forests is a global investment manager of nature-based real assets and natural capital strategies, with AUD 10.73 billion (USD 7.3 billion) in assets under management across more than 1.2 million hectares (3.14 million acres) of investments. As one of the most important New Forests subsidiaries, NF Asia engages in investment in and management of forest assets, with an emphasis on not only the stable supply of timber but also forests' environmental values and harmony with local communities. Its vision is to create a sustainable future while providing steady, long-term returns to investors.
In January 2023, Mitsui acquired additional shares in New Forests with the aim of expanding its initiatives toward sustainable social development, including cooperation with New Forests toward the realization of a society with net zero emissions of greenhouse gases. Through this investment in TAFF2, Mitsui will contribute to the realization of a decarbonized society by promoting investment in sustainable forest resources in Southeast Asia, where timber demand is expected to further increase.
Profile of New Forests
| | |
| --- | --- |
| Name | New Forests Pty Ltd |
| Location | Sydney, New South Wales, Australia |
| Established | May 2005 |
| Representative | Mark Rogers |
| Business activities | Forestry asset management |
Profile of NF Asia
| | |
| --- | --- |
| Name | New Forests Asia (Singapore) Pte Ltd |
| Location | Singapore |
| Start of operations | 2008 |
| Representative | Geoffrey Seeto |
| Business activities | Forestry asset management in Southeast Asia |
Profile of TAFF2
| | |
| --- | --- |
| Name | Tropical Asia Forest Fund 2 L.P. |
| Structure | Singapore Limited Partnership |
| Manager | NF Asia |
| Investment targets | Commercial forestry businesses (including processing facilities) and conservation nature-based solutions projects, etc., in Southeast Asia |
| Existing investors | Foreign state-owned enterprises, foreign business corporations, foreign pension funds, Japanese banks, etc. |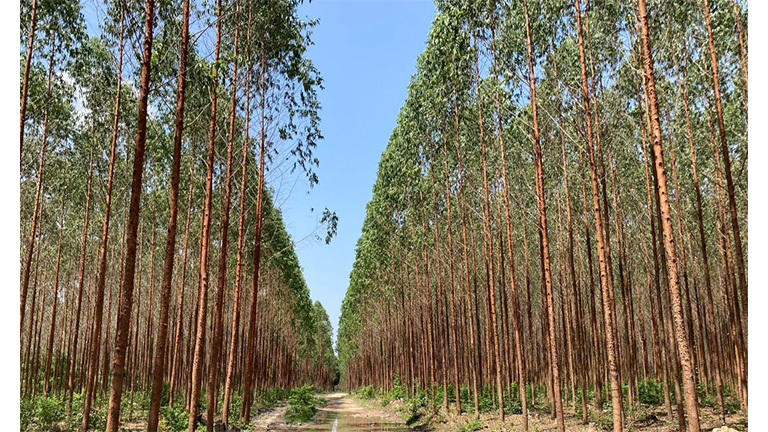 ---
Mitsui's Materiality
"Build brighter futures, everywhere" as our corporate mission, and to gain the trust and expectations of our stakeholders to realize a better tomorrow for earth and for people around the world, we have identified five material issues ("Materiality") for Mitsui's sustainable growth. We anticipate this particular project/ business to contribute especially to the realization of "Create an eco-friendly society"
Secure sustainable supply of essential products

Enhance quality of life

Create an eco-friendly society

Develop talent leading to value creation

Build an organization with integrity