Mitsui & Co., Ltd. (thereafter "Mitsui"; Head Office: Tokyo, President and CEO: Kenichi Hori) has signed a memorandum of understanding for a strategic partnership with Animoca Brands (Head Office: Hong Kong, Co-founder and Chairman: Yat Siu) through a strategic investment. Animoca Brands is a leading Hong Kong-based company engaged in Web3*-related business initiatives centered on blockchain technologies and digital assets.
Web3 is a decentralized next-generation iteration of the internet based on the use of public blockchain technology to create systems that are both highly secure and universally accessible. There is intense interest in this industry in Japan; the Japanese government and the Japan Business Federation (Keidanren) are calling for the adoption of Web3 as a national strategy.
Headquartered in Hong Kong, Animoca Brands is one of the world's leading Web3 companies. In addition to providing practical Web3 business initiatives based on the use of digital assets and blockchain technology, it has also built its own unique ecosystem through investment in over 450 companies across a wide spectrum of industries, including providers of Web3-based services ranging from Web3 protocols, infrastructure, to blockchain gaming and metaverse players.
Mitsui has acquired diverse business development expertise and built up global business networks through business development and investment in various industrial fields spanning many years. It has also prioritized business innovation through digital transformation. Looking ahead, Mitsui and Animoca Brands aim to create new business that contributes to innovation and the uptake of Web3, especially in Japan, by utilizing Mitsui's extensive assets ranging from industrial businesses to consumer businesses, as well as its extensive partner and customer networks. Both companies will work to provide solutions for societal issues by accelerating the development of their strategic partnership, such as through the development of collaborative businesses and the establishment of joint ventures in diverse fields, including the application of blockchain technology in wellness and decarbonization/carbon credits.
Mitsui will use this partnership to strengthen its business development activities in the fields of blockchain technology and digital assets, and to pursue initiatives that will support the development of a digital society and enrich the lives of consumers.
*Web3 has become a catch-all term for the vision of a new, better internet. At its core, Web3 uses blockchains, cryptocurrencies, and NFTs to give power back to the users in the form of ownership. Web1 was read-only, Web2 is read-write, and Web3 will be read-write-own. There are already many specific examples of the Web3 approach in such areas as games, art, and other content, as well as the financial sector. Going forward, the concept is expected to be utilized across a broad range of fields, including in industrial sectors.
(Source: Ethereum Foundation)
Company Profile
| | |
| --- | --- |
| Official name | Animoca Brands Corporation Limited |
| Head office | Hong Kong |
| Founded | 2014 |
| Representative | Yat Siu |
| Employees | Approximately 1,000 |
| Activities | Web3 business, with a focus on blockchain games, Web3 advisory services, and Web3 investment |
| Website | |
| Other information | A leader in the Web3 industry |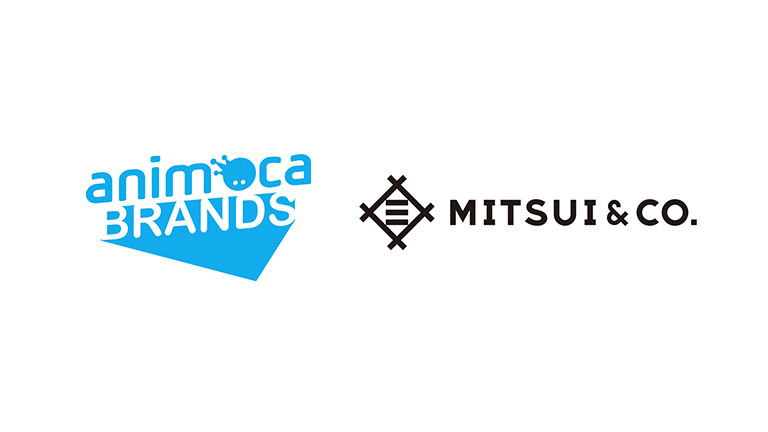 ---
Mitsui's Materiality
"Build brighter futures, everywhere" as our corporate mission, and to gain the trust and expectations of our stakeholders to realize a better tomorrow for earth and for people around the world, we have identified five material issues ("Materiality") for Mitsui's sustainable growth. We anticipate this particular project/ business to contribute especially to the realization of "Enhance quality of life"
Secure sustainable supply of essential products

Enhance quality of life

Create an eco-friendly society

Develop talent leading to value creation

Build an organization with integrity