On June 11, Mitsui & Co., Ltd. ("Mitsui", Head Office: Tokyo, President and CEO: Kenichi Hori) began to purchase electric power and environmental value*1 from rooftop solar facilities owned by Japan Benex Corporation ("Japan Benex").
Through this project, Mitsui will engage in the long-term purchase of electric power and environmental value from rooftop solar power plants owned by Japan Benex at four locations (in Saitama, Chiba, and Kanagawa prefectures) in the service area of Tokyo Electric Power Corporation. The facilities, which were previously covered by the feed-in tariff (FIT) system*2, will be transitioned to the feed-in premium (FIP) system*3. Furthermore, on behalf of Japan Benex, Mitsui will also provide accurate forecasting of solar power output, which varies according to the weather and other factors, and supply-demand balancing functions, in addition to selling the electric power on the market. Demand for renewable energy and other forms of energy with a small environmental impact is expanding steadily. Mitsui will provide solutions to meet the needs of consumers with heightened environmental awareness.
As the focus on climate change countermeasures and decarbonization has been increasing globally, the expansion of the percentage of renewable energy in Japan's power generation mix has become a key priority. Meanwhile, accurate output forecasting and supply-demand balancing are expected to play an ever more important role in efforts to develop solar and wind power and other forms of renewable energy into core sources of electric power.
Mitsui has been working to accumulate knowledge about supply-demand balancing in regions that are leading the world in the introduction of renewable energy into the market, such as Europe, the United States, and Brazil. By applying this global expertise in the Japanese market, Mitsui will contribute to the acceleration of introduction of renewable energy in the Japanese market, as well as the creation of a carbon neutral society.
*1 Environmental value is separate from the value of the electric power and heat generated and relates to the reduction of emissions of carbon dioxide.
*2 The feed-in tariff (FIT) system is based on a government pledge that electric power companies will purchase electricity produced using renewable energy at a specific price over a specific period. The system was introduced as a way of increasing the use of renewable energy.
*3 Under the feed-in premium (FIP) system, purchasing at a fixed price is replaced by the addition of a specific premium (subsidy) to the selling price when renewable energy producers sell electric power, including sales on the wholesale market. Electric power companies are required to ensure that their generation output matches their generation plans, and that their demand plans are in line with actual demand.
Company Profile
Official name
Japan Benex Corporation
Head Office Location
Isahaya-shi, Nagasaki Prefecture
Established
1957
Representative
Yohei Kobayashi
Number of employees
127 (Group total: 200)
Business Activities
Design and manufacture of industrial equipment, large-scale imaging systems, electrical and electronic devices, and air conditioning/heating systems
Design and installation of solar power systems, operation of own power plants
Website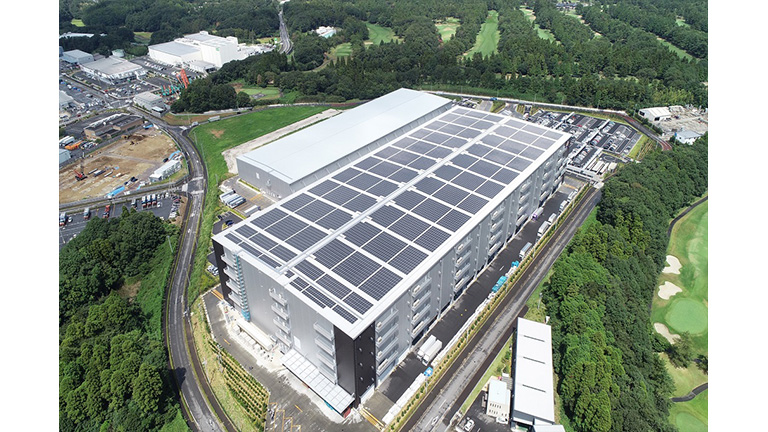 ---
Mitsui's Materiality
"Build brighter futures, everywhere" as our corporate mission, and to gain the trust and expectations of our stakeholders to realize a better tomorrow for earth and for people around the world, we have identified five material issues ("Materiality") for Mitsui's sustainable growth. We anticipate this particular project/ business to contribute especially to the realization of "Secure sustainable supply of essential products" and "Create an eco-friendly society"
Secure sustainable supply of essential products

Enhance quality of life

Create an eco-friendly society

Develop talent leading to value creation

Build an organization with integrity