Mitsui & Co., Ltd. ("Mitsui", Head Office: Tokyo, President and CEO: Kenichi Hori) underwrote a third-party allocation of newly issued shares by Kyoto Fusioneering Ltd. ("Kyoto Fusioneering"), a Japanese company working in the fusion energy field.
Kyoto Fusioneering is a startup established to carry out R&D of solutions needed for the development of nuclear fusion* energy and to provide plant engineering services. It was established in 2019, with Emeritus Professor Satoshi Konishi of Kyoto University, a leader in the field of fusion energy research, as a co-founder. The company has a proven track record of developing key components for fusion power generation and has been selected as one of the key conceptual designers for STEP, the U.K. government-led fusion reactor development program.
Nuclear fusion is the source of the sun's energy. Kyoto Fusioneering is involved in the development of fusion energy as a next-generation technology for the massive-scale production of safe, reliable energy. In recent years, the decarbonization trend has triggered a rapid acceleration of R&D activities by government research facilities around the world, including Japan, aimed at realizing nuclear fusion power generation. There has also been an upsurge of R&D activities in this area by startups and other private sector organizations funded by leading investors and business corporations.
To "create an eco-friendly society", Mitsui is working hard to provide a diverse range of decarbonization solutions through collaborative projects with partners, cross-industry cooperation, and innovative technological initiatives. We see our partnership with Kyoto Fusioneering as an opportunity to accumulate nuclear fusion knowledge and expertise. At the same time, we will continue to work with our stakeholders to contribute to the industrialization and promotion of the practical use of nuclear fusion technology.
* Nuclear fusion, which is the source of the sun's energy, works through a reaction that combines the nuclei of low-mass atoms to form a larger atomic nucleus. The binding forces between protons and neutrons in each nucleus are changed through the reaction, resulting in the loss of a small amount of mass and the generation of huge amounts of energy. The goal of nuclear fusion R&D is to trigger this reaction artificially in a way that sustainably produces energy in the form of electricity and heat.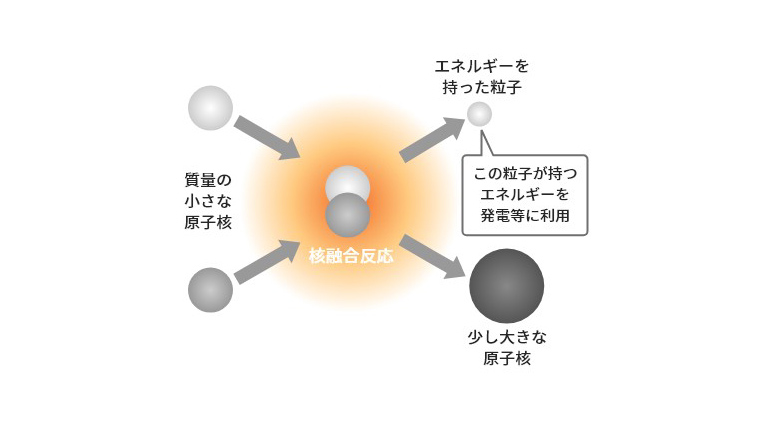 Source: Ministry of Education, Culture, Sports, Science and Technology website
https://www.mext.go.jp/a_menu/shinkou/fusion/
Company Profile
| | |
| --- | --- |
| Official name | Kyoto Fusioneering Ltd. |
| Head Office Location | Otemachi, Chiyoda-ku, Tokyo |
| Established | October 2019 |
| Representative | Taka Nagao |
| Business Activities | Research and development of fusion reactor-related equipment and systems, and plant engineering |
| Website | |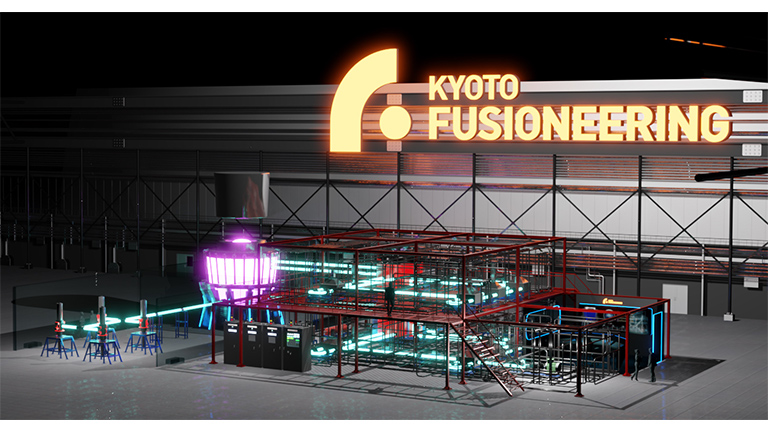 ---
Mitsui's Materiality
"Build brighter futures, everywhere" as our corporate mission, and to gain the trust and expectations of our stakeholders to realize a better tomorrow for earth and for people around the world, we have identified five material issues ("Materiality") for Mitsui's sustainable growth. We anticipate this particular project/ business to contribute especially to the realization of "Create an eco-friendly society"
Secure sustainable supply of essential products

Enhance quality of life

Create an eco-friendly society

Develop talent leading to value creation

Build an organization with integrity