Mitsui & Co., Ltd. ("Mitsui", Head Office: Tokyo, President and CEO: Kenichi Hori) is forming a strategic partnership with LGMS Berhad (LGMS), a cybersecurity service provider based in Malaysia. The strategic partnership is formed on the back of Mitsui's strategic acquisition of an additional 23% stake in LGMS from Executive Chairman Fong Choong Fook and Executive Director Goh Soon Sei. As a result, Mitsui's stake in LGMS currently totals 25%, and LGMS became an equity-method affiliate of Mitsui.
With digital technology driving business innovation in every industry, digital transformation (DX) has become a vital factor for maintaining and enhancing a company's competitiveness. DX cannot be achieved without using IT, but the increased use of IT also leads to heightened security risks. Companies need skilled cybersecurity professionals to protect their information systems and assets from cyberattacks and other cyberthreats, but the global shortage of qualified personnel has become a societal issue given the rapid increase in cybercrime.
LGMS is a leading cybersecurity service provider in Malaysia, where DX is advancing rapidly. Highly skilled cybersecurity professionals at LGMS provide advanced security assessments and other security services to various corporations, including major financial institutions and telecommunications companies.
Mitsui established Mitsui Bussan Secure Directions, Inc. in 2001 as a wholly owned subsidiary, and has been providing security assessments, consulting, and monitoring services for over 20 years. Mitsui's expertise in the cybersecurity business will assist LGMS to diversify their lineup of services. Under the newly formed strategic partnership, Mitsui will leverage its network in Malaysia and Asia Pacific region to help LGMS expand their customer base.
Through the global expansion of its cybersecurity business, Mitsui will continue supporting digital infrastructure and services with the aim of enhancing people's quality of life.
Company Profile
Official name
LGMS Berhad
Head Office Location
Subang Jaya, Selangor, Malaysia
Established
2005
Representative
Fong Choong Fook (CEO/Co-Founder)
Goh Soon Sei (Executive Director/Co-Founder)
Business Activities
Cybersecurity Service Provider
(Security Assessment, Consulting, and Forensics & Incident Response)
Website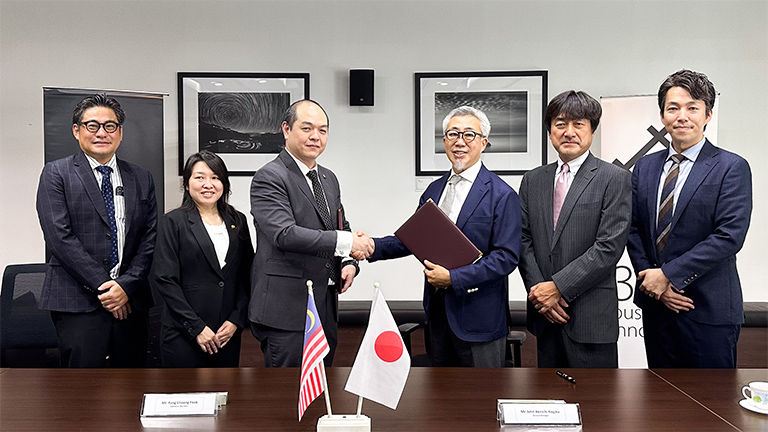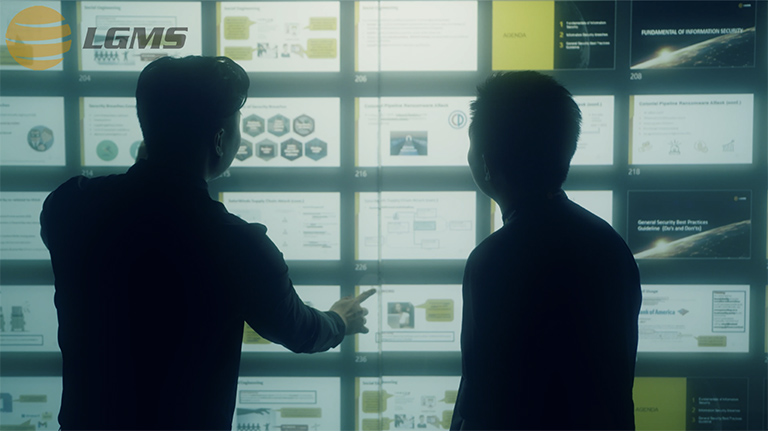 ---
Mitsui's Materiality
"Build brighter futures, everywhere" as our corporate mission, and to gain the trust and expectations of our stakeholders to realize a better tomorrow for earth and for people around the world, we have identified five material issues ("Materiality") for Mitsui's sustainable growth. We anticipate this particular project/ business to contribute especially to the realization of "Enhance quality of life"
Secure sustainable supply of essential products

Enhance quality of life

Create an eco-friendly society

Develop talent leading to value creation

Build an organization with integrity