Mitsui & Co., Ltd. ("Mitsui", Head Office: Tokyo, President and CEO: Kenichi Hori) has agreed to subscribe for a USD25 million convertible bond issue by Nouveau Monde Graphite Inc. ("NMG"), a Canadian manufacturer of anode materials (Note 1), which are essential for lithium-ion battery manufacturing.
In Quebec, Canada, NMG is developing a mine to produce high-purity natural graphite, the raw material for anode materials. NMG has established the pilot plant utilizing clean hydroelectric energy and it is working towards developing a fully integrated production of carbon-neutral battery anode material for North American market and other. It plans to commence mass production within 28 months of the final investment decision on its integrated project. In North America, the development of local supply chains for electric vehicles (EV) and lithium-ion batteries has become a priority from a national security perspective. Efforts toward realizing this goal include the enactment of the Inflation Reduction Act in August, 2022, which stipulates, as conditions for claiming a new tax credit for EV purchases, that 1) the final assembly of the vehicle takes place in North America, 2) a certain percentage of battery components are manufactured or assembled in North America, and 3) procurement of critical minerals contained in the battery to be extracted or processed in the US or a country with which US has a free trade agreement, including Canada.
Mitsui has been engaged in various rechargeable battery projects for many years. Through the subscription for the convertible bonds issued by NMG, Mitsui will collaborate with NMG to optimize its feasibility study for the mass-production of anode materials, thereby contributing to the development of supply chains for EVs and lithium-ion batteries in North America.
Mitsui has set targets of achieving net zero emissions by 2050 and halving its greenhouse gas impact by 2030, compared with the level in the fiscal year ended March 2020. Through this initiative, Mitsui will contribute to the development of a carbon-neutral society.
Note 1: "Anode materials" are used for the negative electrode (anode) of batteries, and graphite is mainly used as a raw material.
Company Profile
| | |
| --- | --- |
| Official name | Nouveau Monde Graphite Inc. |
| Head Office Location | Quebec, Canada |
| Established | 2011 |
| Representative | Eric Desaulniers CEO |
| Business Activities | Development of a mine to produce anode raw materials, anode material manufacturing and sales |
| Website | |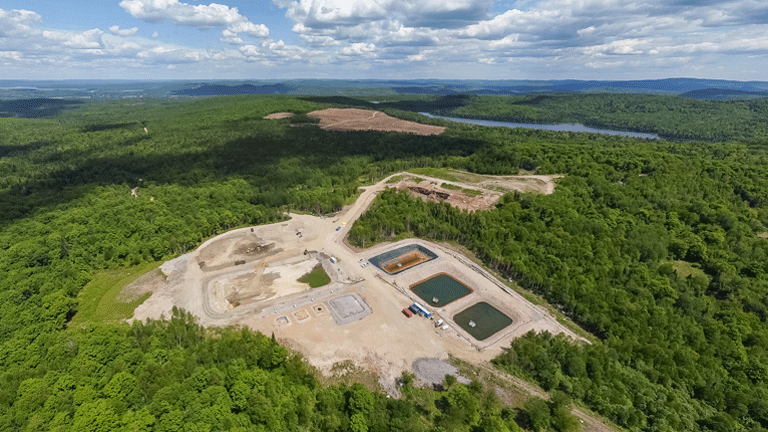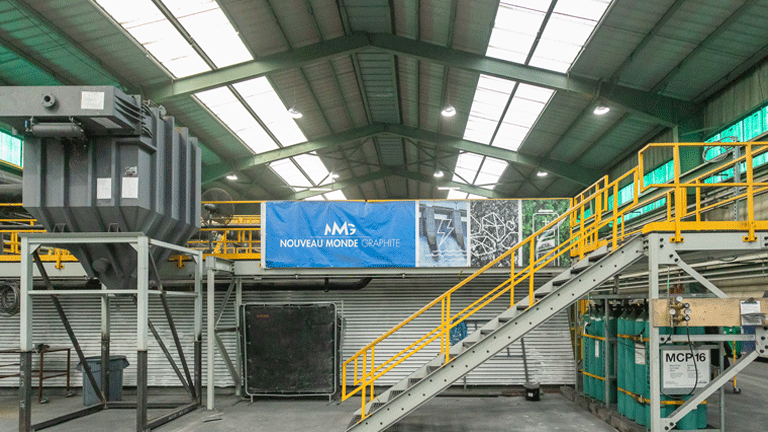 ---
Mitsui's Materiality
"Build brighter futures, everywhere" as our corporate mission, and to gain the trust and expectations of our stakeholders to realize a better tomorrow for earth and for people around the world, we have identified five material issues ("Materiality") for Mitsui's sustainable growth. We anticipate this particular project/ business to contribute especially to the realization of "Secure sustainable supply of essential products" and "Enhance quality of life" and "Create an eco-friendly society"
Secure sustainable supply of essential products

Enhance quality of life

Create an eco-friendly society

Develop talent leading to value creation

Build an organization with integrity