Mitsui & Co., Ltd. ("Mitsui", Head Office: Tokyo, President and CEO: Kenichi Hori) has subscribed to shares in Crusoe Energy Holdings Inc., the parent company of the American cloud computing service provider Crusoe Energy Systems LLC ("Crusoe Energy").
Crusoe Energy uses flared natural gas from oil fields as fuel for generators that it installs in oil production facilities. The utilization of this oil-field by-product, which was previously burned off, significantly reduces greenhouse gas emissions. Crusoe Energy provides environment-friendly cloud computing services*1 through distributed data centers*2 installed alongside the generators.
By using natural gas that would otherwise be flared as a cheap fuel in power generation, Crusoe Energy is able to offer clean, cost-competitive cloud computing resources.*3 This low-cost computing enables growth in areas where demand is expected to expand in the future, such as cryptocurrency mining, artificial intelligence research and predictive simulations, protein and DNA analysis, and graphics generation. In energy-intensive computing areas, such as cryptocurrency mining, there has been growing interest in reducing the burden on existing power grids and in the use of renewable energy. Meanwhile, reducing methane emissions and effective utilization of flared natural gas have become urgent priorities in the energy sector due to a global trend toward tighter regulations on routine flaring and concerns about climate change. Crusoe Energy offers solutions to both of these problems.
Mitsui believes in the effective use of wasted or stranded sources of energy such as flared natural gas and excess renewable energy to power the future of computing and to balance the demand and supply of electricity towards a decarbonized society. As a strategic partner of Crusoe Energy, Mitsui will promote collaboration with Crusoe Energy on initiatives in overseas markets.
*1 A distributed data center with relatively small computers
*2 In addition to the reduction of greenhouse gas emissions resulting from the burning of flare gas, the environmental burden can be further reduced by eliminating the need to produce electric power for data centers from other sources.
*3 On-demand computing resources that can be accessed via the internet
Profile of Crusoe Energy Systems
| | |
| --- | --- |
| Name | Crusoe Energy Systems LLC |
| Head office | Denver, Colorado, U.S.A. |
| Established | 2018 |
| Representative | Chase Lochmiller (CEO) |
| Business activities | Provision of computing resources by using wasted and stranded energy sources, including flared natural gas |
| Website | |
Profile of Crusoe Energy Holdings
| | |
| --- | --- |
| Name | Crusoe Energy Holdings Inc. |
| Business activities | The parent company of Crusoe Energy Systems (100%) |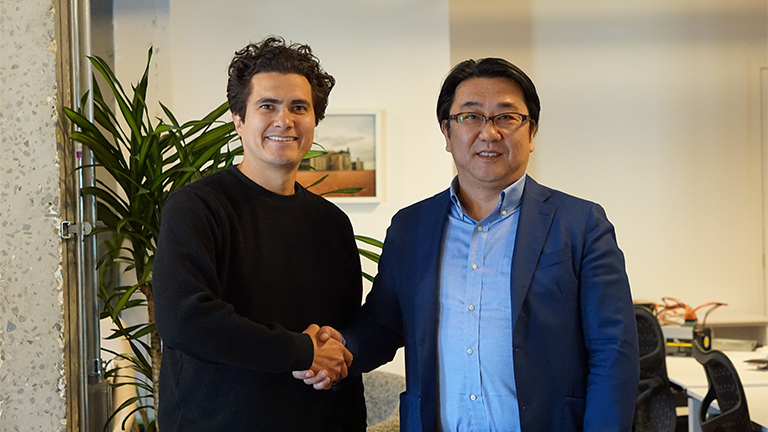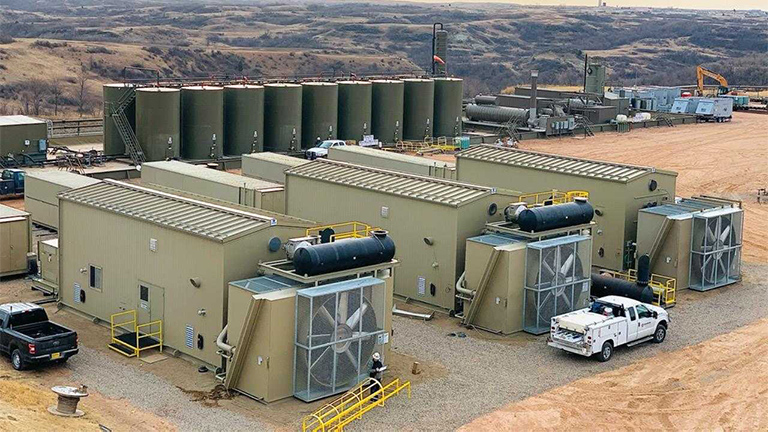 ---
Mitsui's Materiality
"Build brighter futures, everywhere" as our corporate mission, and to gain the trust and expectations of our stakeholders to realize a better tomorrow for earth and for people around the world, we have identified five material issues ("Materiality") for Mitsui's sustainable growth. We anticipate this particular project/ business to contribute especially to the realization of "Create an eco-friendly society"
Secure sustainable supply of essential products

Enhance quality of life

Create an eco-friendly society

Develop talent leading to value creation

Build an organization with integrity