Mitsui & Co., Ltd. ("Mitsui", Head Office: Tokyo, President and CEO: Kenichi Hori) has entered into a stock purchase agreement to invest in satellite ground station service provider ATLAS Space Operations, Inc. ("ATLAS", Head Office: Traverse City, Michigan, U.S.A.). The investment will be completed in the third quarter of the fiscal year ending March 2023, after necessary permits and licenses are obtained.
With the development of smaller satellites, reductions in the cost of manufacturing satellites and launching rockets, and diversification of the purposes of satellite usage, as well as the inflow of private funds and revisions of related laws and regulations, the market size of the space industry is expected to grow from approximately ¥38 trillion in 2020 to ¥66 trillion in 2030. Mitsui has identified, as one area of focus for its strategy, business related to providing services for satellite operators, which is expected to stably grow, and invested in U.S. satellite ride share service provider Spaceflight, Inc. in 2020. The investment in the satellite ground station service company will also align with the said strategy.
A ground station is a terrestrial radio station designed for receiving data acquired by a satellite and for sending commands to the satellite. ATLAS has developed its own software called Freedom™, which automates the operations of ground stations, and is providing satellite operators with services for networking its ground stations and those of partnering operators via Freedom™. Going forward, while utilizing Mitsui & Co. group's knowledge and networks to develop new services in line with customers' needs, Mitsui will also contribute to the enhancement of ATLAS's corporate value by participating in the company management.
Mitsui has positioned the space business as one of its new growth areas. Through the investment in ATLAS, Mitsui will expand its services for satellite operators, and will build an infrastructure that enables full utilization of space data, while incorporating and promoting the evolution of various new technologies, such as optical communication between satellites and ground stations.
Profile of ATLAS
| | |
| --- | --- |
| Official name | ATLAS Space Operations, Inc. |
| Head Office Location | Traverse City, Michigan, USA |
| Established | 2015 |
| CEO | Sean McDaniel |
| Business Activities | Ground station service for satellite operators |
| Website | |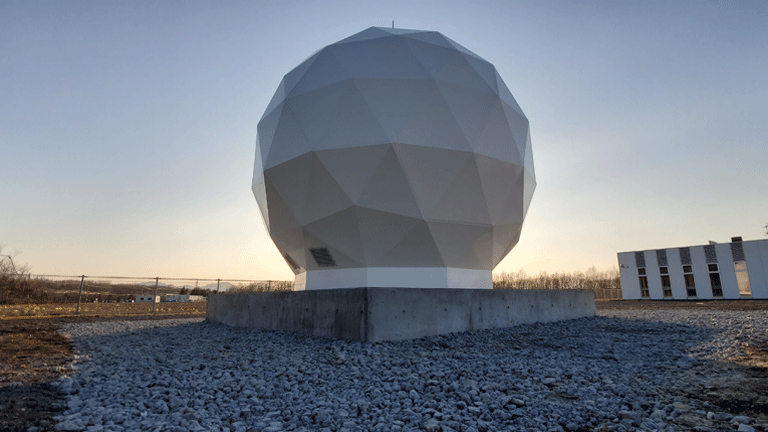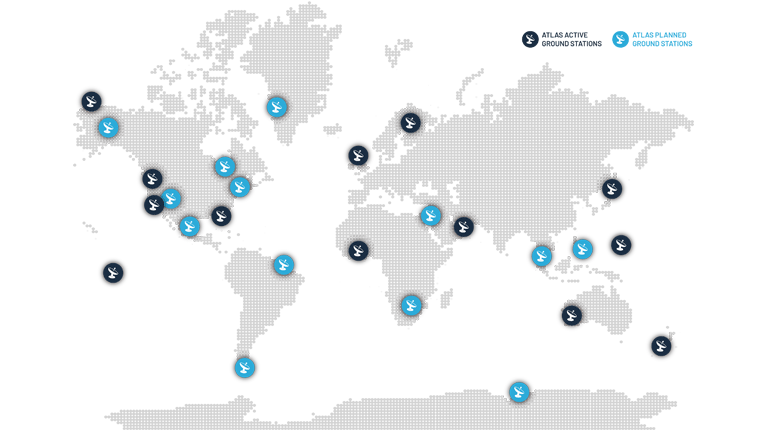 ---
Mitsui's Materiality
"Build brighter futures, everywhere" as our corporate mission, and to gain the trust and expectations of our stakeholders to realize a better tomorrow for earth and for people around the world, we have identified five material issues ("Materiality") for Mitsui's sustainable growth. We anticipate this particular project/ business to contribute especially to the realization of "Enhance quality of life"
Secure sustainable supply of essential products

Enhance quality of life

Create an eco-friendly society

Develop talent leading to value creation

Build an organization with integrity